Who doesn't love a relaxing vacation? Whether it's the Fourth of July, Thanksgiving, or just a random weekend in February, I can't think of a better place to be than lounging on a beautiful beach with an ice cold drink in my hand.
The sand, the sun, clear blue ocean with a nice warm breeze…it's simply paradise!
Bonus: Keep reading to find out how you can win a luxury vacation in Hawaii!
Of course, there are hundreds of beaches where you can spend your vacation. But how do you know which ones will provide you with the breathtaking views that you are craving? No worries, we're here to help.
That's why we're going to share with you seven of the best beaches in the world. Let's start with number seven and count down to the top spot.
7. Clearwater Beach Florida
Clearwater Beach in Florida was voted the best beach in the U.S. for 2018 by TripAdvisor. It's the only beach in the country to make its top 10 list. Clearwater Beach is a perfect destination for those looking to stay within the U.S. and experience magnificent white sand.
6. La Concha Beach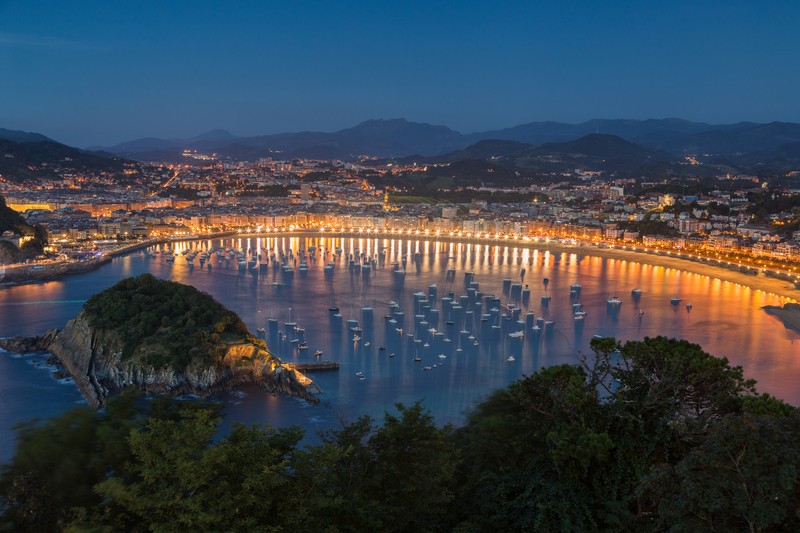 La Concha Beach is located in Spain and is considered one of Europe's finest beaches. There's even a small island with its own beach area out in the bay that you can swim out to. There, you will find picnic tables, a lighthouse and a little bar that you can get your favorite island drink to sip on.
5. Seven Mile Beach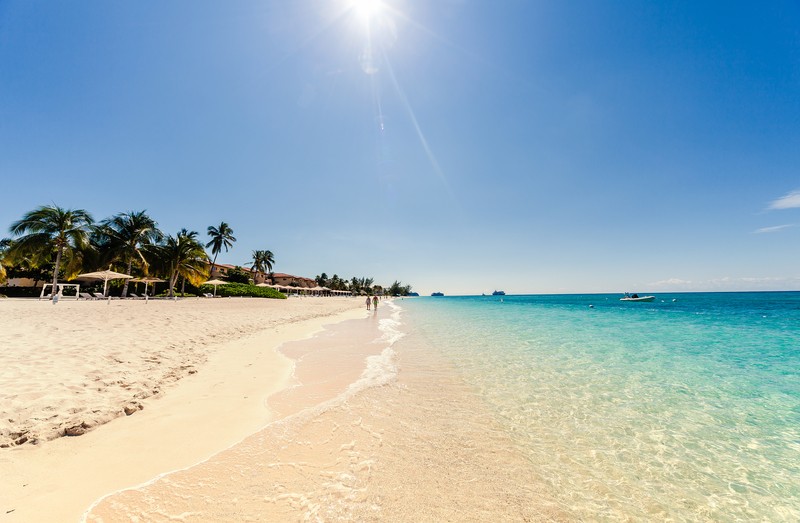 Seven Mile Beach is located in the Cayman Islands. It's a popular destination for cruise ships, so there are tons of resorts, bars, restaurants and activities to keep you busy. This has been called the Caribbean's Best Beach in the past and with good reason.
4. Eagle Beach
Eagle Beach is located in Aruba and is always near the top of the list of best Caribbean beaches. Its powdery white sand and turquoise water leave most first-time visitors speechless.
3. Varadero Beach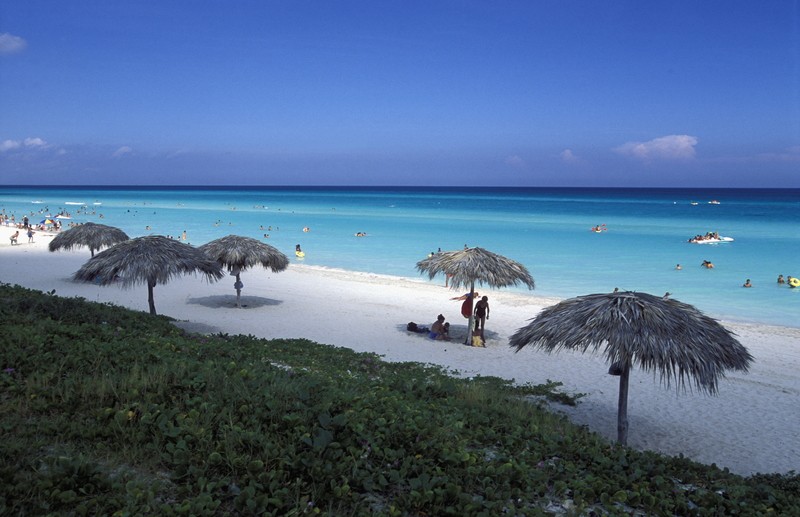 Varadero Beach is a beautiful destination in Cuba. It's a remote tropical beach featuring white sand, beautiful blue sky and bountiful coconut trees.
(Note: Travelers should be aware of U.S. travel licensing restrictions for travel to Cuba.)
2. Baia do Sancho
Coming in as the world's second best beach destination is Baia do Sancho. It's located in Fernando de Noronha, Brazil.
Its crystal clear water is the perfect place for diving. You can even watch dolphins splashing around in the bay while soaking in the spectacular cliff-top views. The views are so dazzling that some feel like it's a mirage.
1. Grace Bay Beach
The number one beach in the world for 2018 is Grace Bay Beach, off the northeast coast of Providenciales. It is the pride of the Turks and Caicos Islands. Known for its cleanliness with white sand, clear water and no pollution, seaweed or rocks to be found, it's considered one of the best beaches in the world.