If you love to travel, you can't help but notice that it's getting easier and faster to take a trip anywhere in the world. Sure, there is still a lot to groan about.
There will always be long security lines, over-zealous TSA agents, canceled trips and lost luggage, to name a few. Yet, the reality is that it's easier than ever to find cheap airfares and inexpensive hotels right from your smartphone.
You can see your entire trip on apps like Google Trips. And, despite the horror stories you've heard about lost luggage, the number of lost bags is going down as the number or airline trips is going up.
The improved conditions are due in large part to technology. Just think how time-consuming planning a trip used to be; before, you could schedule and pay for it online.
There's always room for improvement. But that's where these three fantastic travel innovations come in: They'll save you time, money and prevent headaches. That way, you can enjoy your vacation more than ever.
One more thing. Keep reading for a bonus travel innovation. This one will give you peace of mind knowing that all is safe back home when you're thousands of miles away.
Smart bag tags
Have you ever lost your luggage? If you did on an important business trip, it could ruin your entire trip.
If you lost luggage on vacation, you could be out hundreds of dollars. You can wait for days or weeks for airlines to find your bag and get it back to you. So, you're forced to spend money replacing lost clothes, toiletries and laptops.
If you're like most travelers, you write your name, phone number and mailing address on those little tags you find at the check-in counter. But that little piece of paper has never seemed like a good idea. Criminals can just tear it off. Your luggage can be gone forever.
In the 21st century, you can get microchip bag tags like SuperSmartTag. For just a few bucks, you can keep track of your luggage, no matter where in the world it is.
Each tag has a unique code. You input your contact information. If your bag is found, an airline employee or the person who finds it types in your code on the website to find your contact information.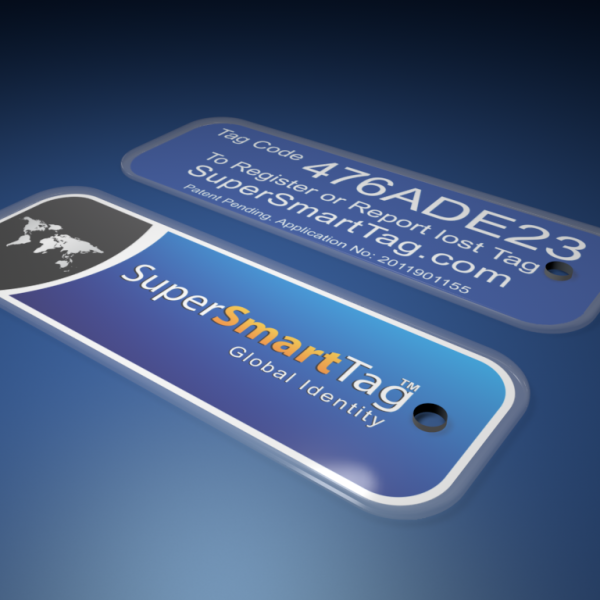 30K Plugin
You know that the airlines' frequent flyer miles are a great way to save money. The more you travel, the more frequent rewards you rack up. You might redeem your miles for an upgrade to first class or to take your wife on a trip to Hawaii.
One problem is that it's not that easy to keep track of all your frequent flyer programs. That's where 30K comes in.
You input all your frequent flyer programs into the web browser plugin. Then, when you're booking flights on airlines such as United on sites such as Expedia, you'll see how many miles you'll earn.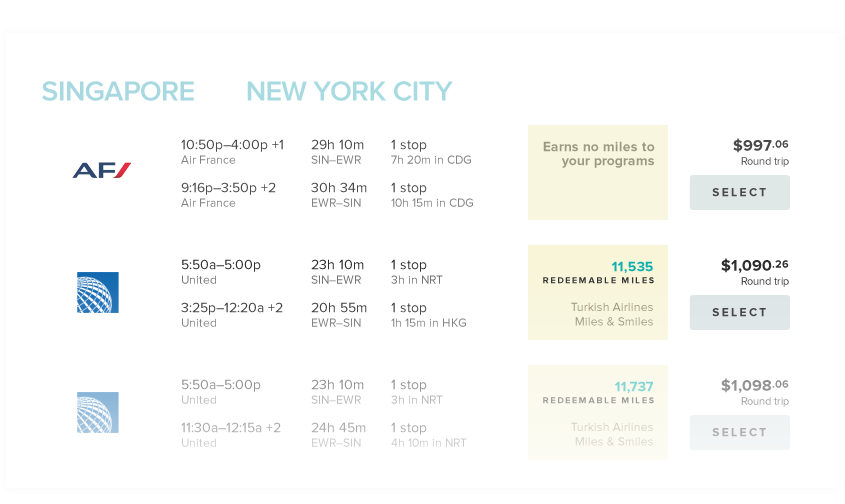 Samsara Smart Suitcase
If you travel a lot, this luggage is designed to make your life much easier. If you also love technology and live in fear of a dead smartphone battery, you'll absolutely want to give the Samsara Smart Suitcase a test run.
For starters, it's a lightweight and sturdy carry-on bag. It's made out of aluminum. It has four wheels – two on the top and two on the bottom. It moves where and how you need it to move.
But its tech features are its reason for being. It has a flat surface, so you can lay your laptop on it and comfortably do your work. You can charge your laptop and phone directly from ports in the bag. Plus, Samsara will alert your smartphone if your bag gets away from you or if someone opens it.
Note: Samsara has so far raised $276,000 on Kickstarter, far surpassing its $15,000 goal.
See what's going on at home
One of the greatest innovations for travelers is internet-connected home security systems. The best ones include webcams, so you can see what's going on inside your home when you're away.
You can watch and listen to live streaming HD videos from our sponsor SimpliSafe's SimpliCam. You can see what's going on at home from any internet-connected device, like your smartphone or laptop.
SimpliCam alerts you when it detects motion in your house. So, you have the peace of mind that everything is safe at home when you're not there.
There are many companies out there that offer 24/7 monitoring services, but we like SimpliSafe best because, not only does it provide superb protection, you don't have to commit to a long-term contract! In fact, you can protect your home and have peace of mind for as little as $15 per month. Click here to learn more about SimpliSafe's affordable 24/7 monitoring services.