Like other virtual assistants, Amazon's Alexa can provide you with basic information and features such as listening to music, checking weather and setting timers for completing a task. But to expand Alexa's knowledge, you have to enable apps, or "skills." The goal is to make Alexa more personalized for its users.
You can also purchase products that are compatible with Alexa and Echo to raise your home's artificial intelligence. Tap or click here to learn how to make your smart assistant even smarter.
As the number of Alexa skills on Amazon explodes, so do the possibilities of what Alexa can do for you. Of all the skills out there, here are some that we think you'll find helpful, fun and interesting.
1. Play a game with Alexa
Alexa can help you get through boring household chores by playing hands-free games. Once you enable the skills, you can ask Alexa to launch games by saying, "Alexa, start Song Quiz," "Alexa, play Twenty Questions," "Alexa, open The Music Quiz" or "Alexa, start Film Quiz."
Hopefully, you'll get so caught up in games your chores will seem to fly by.
2. Creating a to-do list with Alexa's help
If you often forget tasks, what to buy at the grocery store or just love making lists, Alexa can help you create a to-do list.
Just say, "Alexa, create a to-do list," and then add tasks as you think of them. No more forgetting to buy batteries or pick up your dry cleaning.
RELATED: Popular to-do app shutting down soon — try these alternatives
3. Find businesses, restaurants and stores in your area
This is especially useful if you have just moved to a new location. Like most virtual assistants, Alexa quickly establishes your location so you can search for nearby businesses or stores that have services you need.
Just ask Alexa if a particular store is open or if there is an Italian restaurant in your area. Once you get the answer say, "Alexa, call them," to make reservations or find if a store has the item you need.
4. Alexa, find me a quick workout
You want to shed some weight and eat healthy, but it feels like too much of an effort. Through a variety of Alexa skills, you can find short workouts that allow you to concentrate on different parts of your body every day.
And they are short. For example, the Five Minute Workout: Core and Cardio skill can jumpstart a healthier you in no time. You can also find Alexa skills that connect you to recipes that will help you eat better.
5. Use Alexa with your Amazon Key to lock or unlock doors
If you have an Amazon Key-compatible smart lock and Alexa-enabled devices already set up in the Key app, you can lock and unlock your door with a voice PIN. You can also check the status of your lock.
To get started, tap on "Enable Skill," authenticate using Amazon username and password, then either tap on "Discover Devices" or say, "Alexa, discover new devices."
To enable "Unlock by Voice,"' go to the Alexa mobile app and follow the directions. When you allow "Unlock by Voice" in the Alexa app, you also must set a four-digit code that is required when unlocking your smart lock.
Tap or click here to learn more about Amazon key.
6. Make translating languages easier
If you're in a foreign country or need to talk to someone who doesn't speak your language, Alexa has you mostly covered. Using a skill called Translated, you can interpret one language into many others.
After enabling this skill, say "Alexa, open Translated," then ask how to say certain words and phrases in another language you have selected. The Translated skill currently supports more than 35 languages.
7. How to listen to your favorite podcast
Listen to your favorite podcasts or discover new ones on your Alexa device. All you have to do is enable a podcast skill. For example, if you download Stitcher, you can link your Stitcher account to Alexa and play your favorite podcasts.
Tap or click here to listen to Kim's podcasts.
8. New Alexa skill for Roku owners
Whether it's good business or good sportsmanship, Roku owners can voice-control their streaming gadgets and Roku-powered TVs with Alexa.
Of course, Alexa can already control Amazon Fire TV streaming gadgets, so this partnership is a bit surprising. It may be a competitive move against Google by Amazon's part, but regardless of reason, this is good news for Roku users.
Tap or click here for 8 Roku pro tips you need to try right now.
9. Let Alexa get you up to speed on your Twitter feed
If you want to keep up with your Twitter account but don't have time to scroll through your feed, the Alexa skill Twitter Reader can give you highlights.
For example, you can ask Alexa what is trending on Twitter and whether your tweet has been liked or retweeted. After listening to a list of trends, ask Alexa to tell you more about a certain trend and you will hear a list of tweets about it.
10. Alexa, help me find my phone
You've looked all over the house and can't find your phone. Before you panic and start thinking you've lost it, have a chat with Alexa.
You can ask Alexa to find your phone via the "Find My Phone" skill. Simply say, "Alexa, Find My Phone," and your paired device will loudly sound off. From there, just follow the ringtone or vibration to its location.
Perhaps the best thing about this skill is that it will make your phone ring even when it's in silent or do-not-disturb mode.
11. Make shopping on Amazon easier
Of course using Amazon's Alexa makes it easy to buy things from Amazon. The easiest items to buy are ones you've ordered in the past.
Say, "Alexa, buy more paper towels," and the device will automatically place an order for the brand you've purchased before. Or, if you hear a song you like on Amazon Music, all you have to do is say, "Alexa, buy this song."
12. Need a ride? Alexa can arrange a rideshare
Do you need an Uber or a Lyft? With Alexa, you don't have to bother using your phone or opening an app if you've enabled the Uber and Lyft skills. All you have to do is say, "Alexa, ask Lyft to request a ride." If you already have an account with Lyft, just wait for the car to come and pick you up.
13. Alexa commands your smart appliances
For smart appliances of all sizes, Alexa is their queen. Once you've enabled the smart devices to work with Alexa, all you have to do is make such commands as "Alexa, ask Roomba to start cleaning," "Alexa, set the temperature to 72 degrees," "Alexa, lock my door" and more.
Your only limit is how many Alexa-compatible smart devices you own.
14. Have some fun with Alexa
In techno-speak, Easter eggs are little gags and surprises programmers leave in certain software to delight you. Alexa has its own basket of Easter eggs.
You can ask it to tell you a joke or say, "Alexa, set phasers to kill," "Alexa, show me the money" or "Alexa. Tea. Earl Grey. Hot." Don't forget to ask "Alexa, what is your quest?" What are Alexa's responses? You're just going to have to ask to find out.
15. Enable location-based routines with just your voice
With Alexa, you can create location-based routines that are automatically activated when you enter or leave a location. The routines are based on information from your smartphone when location sharing is enabled.
For example, using only your voice, you can have Alexa turn on the lights when you walk into your living room. This is an excellent feature that can potentially save you money on your electric bill.
16. Alexa can check your email, too
You'd think this was a no-brainer, but we have been conditioned to look at our phones or computers to check email. Alexa gives us hands-free access.
Simply say, "Alexa, check my email" and you'll get a summary of the email you have received within the last 24 hours. You can read, reply to, delete and archive emails. You can also have Alexa notify you when you receive an email from a specific person.
17. Location­-based reminders to keep you on task
So, you have location-based routines with Alexa down pat. Now, use Alexa to set reminders that are triggered when you leave or arrive somewhere based on the location of your smartphone.
Say something like, "Alexa, remind me to take the chicken out of the freezer when I get home." When you arrive home, Alexa will automatically send a notification to your phone reminding you of the chicken.
18. Time-limited music within Alexa routines
Who doesn't love falling asleep to music or calming sounds? Using your Alexa device and Alexa Routines skills, you can set a sleep timer for music.
Create a "Good Night" routine that plays sleep sounds, music or white noise for an hour before automatically turning off. You can also add wait actions in between Alexa Routine actions. For example, you can create a "Good Morning" routine that turns on the lights at 8 a.m. and 20 minutes later starts playing your favorite music.
19. Create a home intercom system with Alexa compatible devices
With this feature you can set up a home intercom system with any Echo, Echo Dot and Echo Show devices. The feature is called "Drop In" and it allows Alexa devices to communicate with each other.
Let's say you're downstairs and you want to let the kids know dinner is ready. Use your main Alexa downstairs to talk to your children upstairs through a compatible Echo device.
(PssT! You can also Drop In on someone who lives thousands of miles away, as long as you both agree to the feature and enable the setting for each other's Alexa devices.)
20. Do not disturb me, Alexa
A smart-home device is handy, but sometimes you may not want to be disturbed by Alexa's voice. With the "Do Not Disturb" option you can avoid this. Using voice commands, create a "Good Night" routine that turns off the lights, starts sleep sounds and enables a Do Not Disturb feature on your devices for up to 8 hours.
21. Planning a trip? Let Alexa do the work
By enabling a few travel skills for hotels, car rentals and lights, you can plan out an entire vacation with Alexa. Using the Kayak skill, say "Alexa, ask Kayak where I can go for $400?" Kayak will ask for more information and you'll eventually receive options and price ranges.
Once you've scheduled your trip, you can add the Airport Security Line Wait Times skill. Before heading out to the airport, you can check security wait times at terminals.
22. Learn wine pairings, bartending skills and great recipes
Whether it's your first dinner party, or the first one you've done in a long time, you can get a number of skills for Alexa that can turn you into the perfect host or hostess.
Want to know the right wine pairings for your entree? Use the MySomm skill. Learn how to make certain drinks with The Bartender skill. Find great meal recipes with the Best Recipes skill. All you have to do is narrow your search by ingredients and meal times.
23. Use Alexa to call or message contacts
You can now call and message using Alexa. After linking your phone number, give Alexa access to your phone contacts. That will let you connect with anyone in your contacts list or any phone number just by using your voice.
Alexa can even answer calls for you. Just say, "Alexa, message mom." After accessing the number from you contact list, Alexa will ask you to say the message you want to send and will send your message as a text.
Tap or click here to stop Alexa from recording you.
24. Teach Alexa almost everything about your car, except how to drive
Depending on what kind of car you have, you may be able to use Alexa to control it. There are skills you can use to have Alexa turn on the engine, lock your doors or turn on the headlights. Some newer model cars have Alexa built into them, or they have an infotainment system that is compatible with Alexa.
With this integrated device, you can ask more complex questions such as how much gas you have in the tank.
Car manufacturers that either support Alexa remote control or have an infotainment system that supports Alexa voice commands include Audi, BMW, Ford, Hyundai, Jeep, Lexus, Lincoln, Nissan, Mercedes and Toyota. Expect more manufacturers to join the lineup this year.
25. Alexa, control everything
This skill is both useful and a little unsettling. It's called Mastermind and it is cross-platform artificial intelligence (AI). Through Alexa Mastermind, you can send SMS text messages and emails, make phone calls, search for places, search the internet, launch Google Maps navigation, access your calendar and more.
Basically, Mastermind is an all-in-one skill and it is constantly adding more features. The developers do caution that not all features Mastermind supports may be available for your specific device due to manufacturer restrictions.
It is little unnerving to think of one skill having so much power over Alexa, but Mastermind claims to use end-to-end encryption to secure your information.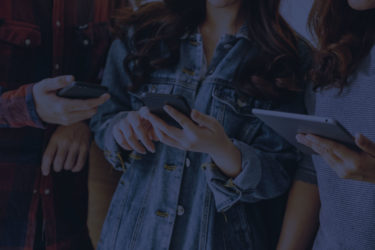 Join the Komando Community
Get even more know-how in the Komando Community! Here, you can enjoy The Kim Komando Show on your schedule, read Kim's eBooks for free, ask your tech questions in the Forum — and so much more.
Try it for 30 days
By clicking our links, you're supporting our research, as we may earn a very small commission. Recommendations are not part of any business incentives.