You've heard all the scary stories about hidden video cameras. You might remember ESPN reporter Erin Andrews' story about being spied on in a hotel room – heck, that "hotel peephole" scandal turned into a multimillion-dollar lawsuit.
You have heard Kim Komando talk about finding a spycam during one of her overnight stays. You've watched and heard Kim talk about the risks of using Wi-Fi-connected baby monitors.
You know how to protect yourself, right? If you follow the advice of Facebook CEO Mark Zuckerberg and others, it starts with putting a piece of tape over your devices' webcams.
But that helps only when you're worried about hackers remotely accessing your laptops, tablets and smartphones to watch you. What happens when you're at a friend's house?
Do you know if you're being spied on when you're in a colleague's home office for a meeting? How do you know if you're being spied on when your family visits an Open House in your neighborhood?
You will not believe where other people are hiding spycams. We've found eight shocking places to hide them, just check out this list.
1. Water Bottle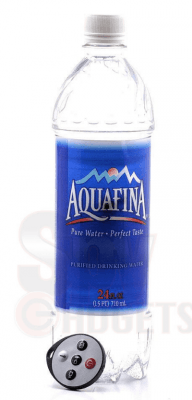 Can you see the hidden video camera in this water bottle? Would you ever guess in a million years that there was a spy cam in there?
Of course not. That's what makes spycams so effective – they're so frustratingly hard for you to find.
You may even have spycams at your own home to see who's at the door. You may have a home security system like our sponsor SimpliSafe to monitor when your children get home from school or to call the police when there's an intruder.
2. Coat Hook
This motion-sensor-activated video camera is almost impossible to detect. Yet it takes high-quality video with a resolution of 1280 x 960 pixels.
It has a microSD memory card with up to 16GB of storage. Plus, its battery has a life of about eight hours, so you can record while you're at work.
3. Smoke Detector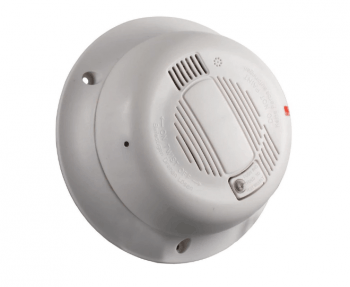 Smoke detectors have been part of our lives for decades. They're so commonplace that you don't even notice them anymore.
So it's the perfect place to hide a video camera. This one is the Camscura Micro Side View Smoke Detector Hidden Camera.
It has a motion-activated video camera that records in the daytime and nighttime. It records in high definition 1280 x 720 and comes with a 32GB microSD card to store recorded videos.
4. Necktie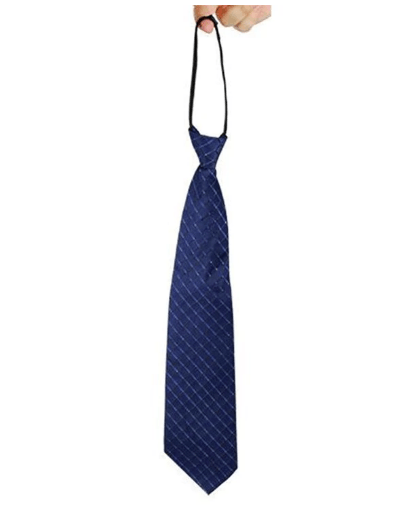 Much like the ballpoint pen camera, there are other wearable spycams. That includes video cameras in neckties.
You can record up to 10 hours of video in 720 x 480 resolution. But no one will ever know you're recording them, except you.
5. Eyeglasses
Can you spot the video camera? Can you spot the 4GB of built-in storage?
Hidden cameras in eyeglasses like these record in 1280 x 720 high definition at speeds of around 30 frames per second. That ensures you capture lots of details, whether you're recording an important lecture at school, a business meeting or you're prepping for a legal case.
6. Landscape Rock
You've probably hidden a house key under a rock. But have you thought about putting a hidden video camera inside one?
This landscaping rock comes equipped with a spycam. You can keep tabs on what's happening outside your home.
This SecureGuard rock, which requires a monthly subscription, comes with 16GB of memory built in. It records in HD and has a battery life of about two months.
7. Floral Display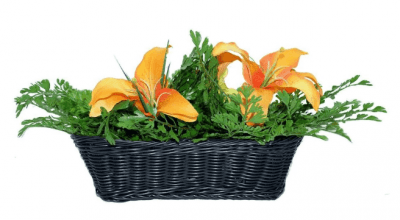 Your invited guests will love the beauty of a floral arrangement in your home. Your uninvited guests, meaning intruders and burglars, will hate it.
This Fern Wi-Fi HD Hidden Camera from Brickhouse Security lets you remotely watch live video to see what's going on inside your home. You just sign up for the free smartphone app so you can watch from anywhere.
8. Coffee Maker
Talk about being hidden. You never notice a person's coffeemaker, unless it's a fancy, expensive one that's prominently on display on their kitchen countertop.
Most coffee makers are so ordinary that they blend right into the background. Which is precisely the point of having a spycam hidden in one.
Criminals will never know it's there. Plus, you can see what your family and houseguests are up to when you're not home!
Alert! How to find hidden indoor spy cameras
Is it legal for people to record you when you're renting their private home? Kim Komando had it happen during a family vacation. Plus, she figured out a sneaky way to find hidden cams.