You've probably heard tons of people talking about cutting the cord lately. It's an extremely popular trend and for good reason.
Millions of Americans have already taken the leap and gotten rid of their cable or satellite service. This is a great way to save up to hundreds of dollars per year.
Cable bills have been getting out of control for quite some time now. It's not just the channel package that you have selected that is gouging you either. All the little fees and services that get added on can make your blood boil.
Some people are paying nearly $200 per month just to watch TV. Yikes!
Saving money is the number one reason people cut the cord. Unfortunately, if you don't know what you're doing, you might end up signing up for too many streaming services. You could end up paying as much for streaming services as you were paying for cable.
Which is why you need to do some research before you make the move. Don't worry, we've already done some of the legwork for you. Click here to check out our streaming services channel line-up comparison chart. It will help you make the best choices for you and your family.
If you decide that you want to cut the cord, you'll probably want to download a streaming app or two. You might want one that has thousands of programs already canned and another that offers live streaming TV. There are plenty to choose from.
That's why you need to know the 10 best streaming apps to cut the cord.
1. Stream movies and TV shows…and you might already have a subscription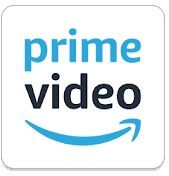 When you cut the cord, you'll need to replace cable with streaming services. Good news, you might already have access to some programming and not even realize it. That's if you're an Amazon Prime member, of course.
With the Amazon Prime Video app, you can stream movies and TV shows recommended for you, including Prime Originals like "The Grand Tour," "Sneaky Pete," and "The Tick."
Customers with Prime can stream a large library of movies and TV shows at no additional cost. You can also purchase or rent videos through Amazon.
To take advantage of the Amazon Prime Video app, sign up for a Prime membership at a rate of $99 per year or $12.99 per month. This will give you all the benefits that come with Amazon Prime as well as Prime Video.
(Tip in a tip: Click here to learn everything you get with an Amazon Prime membership.)
The app is free to download and is available for both iOS and Android.
Click here to learn more about Amazon Prime Video and to download the app.
2. Streaming has never been easier
Sling TV is a live TV streaming service that lets you personalize your channel lineup while saving money. Start with picking the best service option for you, then pick Extras in your favorite genres including sports, comedy, kids, news, movies, lifestyle and more. You can change your service online anytime.
There are more than 100 channels available to stream instantly on all of your favorite devices. You're even able to watch your favorite live sports like the NBA and college basketball, hit TV shows like "The Walking Dead," "Atlanta," "SportsCenter," plus over 10,000 hours of on-demand TV shows and movies.
Stream anytime, anyplace on TVs, tablets, smartphones, computers, gaming consoles and other gadgets. No more paying for useless channels, no long-term contracts, and no hidden fees.
Packages begin at just $20 per month and that includes 30 channels. The next package is $25 per month and comes with over 40 channels.
Click here to learn more about Sling TV and to download the app.
3. A site that offers live streaming TV that you might not know about
YouTube has been a very popular website for years now. People love going to the site to watch trending cat videos, instructional cooking clips and so much more.
But did you know that the site has expanded into a whole new world? It's true.
YouTube is now in the TV streaming service business. The YouTube TV app is cable-free TV with no cable box required.
For $40 per month, you get one membership with up to six accounts and you can cancel at any time. You're able to watch shows on your TV, computer, mobile phone, and tablet so it's great for people on the go.
Click here to learn more about YouTube TV and to download the app.
4. Don't worry sports fans…you can cut the cord too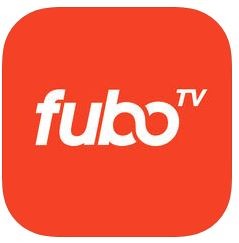 There is one group of people who are especially leery about cutting the cord. I'm talking about sports fans. Many of them fear that they won't be able to watch sporting events live and let's face it, that's the only way to really enjoy a game.
Good news! There's now a streaming service that lets you watch tons of live sports.
I'm talking about fuboTV.
With fuboTV, you can stream the most live sports for the least amount of money. Get over 65 channels with full live games from all the top leagues for $44.99 per month.
NBA, NHL, NFL, college football, European and MLS soccer, MLB, and more live and in HD. Plus acclaimed TV series, live news and award-winning movies. Enjoy Cloud DVR and dedicated sports navigation to watch what you want, when you want.
Click here to learn more about fuboTV and download the app.
NOTE: If you are sports fan, you probably love certain teams. Be sure they are on fuboTV. Otherwise, you are best to go with SlingTV or ESPN app.
5. This isn't just for video games anymore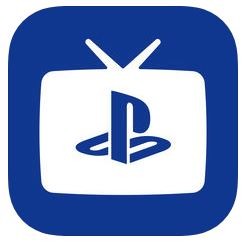 When you hear someone talk about PlayStation, video games are most likely what comes to mind. That's because it's been a leader in the gaming industry for years.
But did you know that PlayStation now has one of the most popular streaming services around? It's true. The company is a major player in the cutting-the-cord world.
With PlayStation Vue, you can watch live sports, news, movies, and more with a powerful DVR and On Demand programming, all with no annual contract and no surprise fees. Just download the app and sign in with your PlayStation Network account to start watching live TV on your Android or iOS gadget.
Plans start at $39.99 per month and go all the way up to $74.99, depending on which channels you want. You can add stand-alone premium channels to any plan that you choose. SHOWTIME, HBO, sports pack, and Cinemax are a few of the premium channel options.
Click here to learn more about PlayStation Vue and download the app.
6. This popular service now offers live streaming TV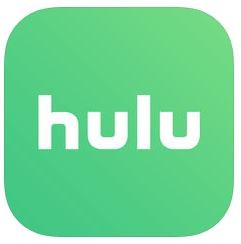 Hulu was one of the first streaming services around. Originally, you would pay for content that had already been broadcast on TV stations. However, it now offers a streaming service that lets you watch live TV.
Enjoy all your TV shows in one place with a new Hulu experience…more personalized and intuitive than ever before. Just select a plan featuring Hulu's entire streaming library or one that includes the entire library plus over 50 top Live and On Demand channels.
Hulu with Live TV begins at $39.99 per month. You can add enhanced Cloud DVR for $14.99 per month and unlimited in-home plus three on the go for another $14.99 per month.
Click here to learn more about Hulu with Live TV and download the app.
7. Inexpensive streaming service that helps keep cord cutting affordable
If you're thinking about cutting the cable cord, make sure to do some research first. One mistake people make when they cut the cord is signing up for too many streaming services.
That defeats the entire purpose of getting rid of cable in the first place, to save money. If you're paying for multiple streaming services, your bill might end up in the ballpark of what your old cable or satellite bill used to be.
Some people sign up for several services because not all of the channels they want are included in each one. That's why this inexpensive service is so nice. You can use it to supplement your main service and it will keep cord cutting affordable.
I'm talking about Philo.
Philo is a streaming service with more than 45 available channels. You can watch your favorite shows live, or save as many as you like and watch them in HD on as many as three gadgets.
There are two package options to choose from. The first comes with 37 channels for $16 per month. The second comes with 46 channels for $20 per month.
Click here to learn more about Philo and to download the app.
8. We didn't forget about the news junkies
Some people are worried about getting rid of cable. That's because they think they won't be able to watch things like live sports or keep up on the news. But don't fear, there are apps that live stream news from all the major networks.
Three of the major TV networks have apps that keep you informed on breaking news and everything else going on in the world. ABC, CBS and NBC all have free apps that let you stay on top of everything from breaking news, sports, entertainment and more.
Click here to learn more about and download these helpful news apps.
9. When you think of streaming, this service probably comes to mind
Netflix has come a long way since the early days. It began as a rental company that sent DVDs to customers through snail mail.
Now, it's one of the leading streaming services around. Whenever you hear anyone talk about cutting the cable cord, Netflix is sure to be a part of the conversation.
There are three plans to choose from starting at $7.99 per month. That's the basic option. The standard plan is $10.99 and the premium plan is $13.99. (Note: HD is not available on the basic plan.)
You can watch award-winning TV shows, movies, documentaries, and more. It provides an unlimited viewing experience without having to watch a single commercial. Not only will you be able to watch movies and TV shows but Netflix has a lot of original programming as well.
Click here to learn more and download the Netflix app.
10. It's not TV….it's HBO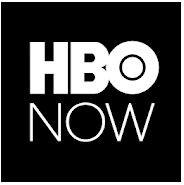 Who needs cable TV when you have the internet? There are many reasons to cut the cord, and one of them is the HBO NOW app.
Until recently, you could only watch HBO using its streaming service, HBO GO, but that was only if you proved that you had a valid cable subscription that included HBO … the exact opposite of getting rid of cable!
But that was then, this is now. With the HBO NOW app, you can enjoy HBO's lineup including "Game of Thrones," "The Sopranos," "The Wire" and many, many more without a cable subscription!
Just download the HBO NOW app for either your Apple or Android gadget, or your streaming device, and enjoy the free, 30-day trial. After that, should you choose to stay, the subscription is only $14.99 per month.
Click here to learn more about HBO NOW and to download the app.