Platforms such as Facebook are great for connecting with long-lost friends. But be careful with friend requests from people you're not sure of. Tap or click here for three signs an Instagram, Facebook or Twitter account is fake.
After sending a Facebook friend request, you must wait for the person to accept it before interacting with them. But not everyone is interested in reconnecting with those from their past. There is a simple way to see who has rejected your friend requests.
Read on to sniff out who hasn't accepted your Facebook connection.
Facebook connections are not for everyone
The economy of platforms such as Facebook, Instagram and Twitter is driven by as many people connecting as possible. The more people connect, the larger the platform becomes, potentially making the company more money.
Twitter works differently, where you can follow someone without them needing to follow you back. However, Facebook is a mutual agreement that you both know each other and want to connect.
But that's often a one-way sentiment. A recipient of a friend request is under no obligation to accept your request or read it. That could be why you have waited several days or weeks to get a response. Or the friend you want to add isn't on Facebook often and hasn't seen it.
For the most part, when you send a friend request, the button greys out, and that's it. However, there is a secret menu in your Facebook profile where you can see who rejected you or which requests are still pending.
Steps to check up on Facebook friend requests
One way to see if a friend rejected your request is to go to their profile page (if you can remember who it was), look at the "Add friend" button, and try again. But there is a better way to get an overview of all your requests and rejections. Here's how to do that: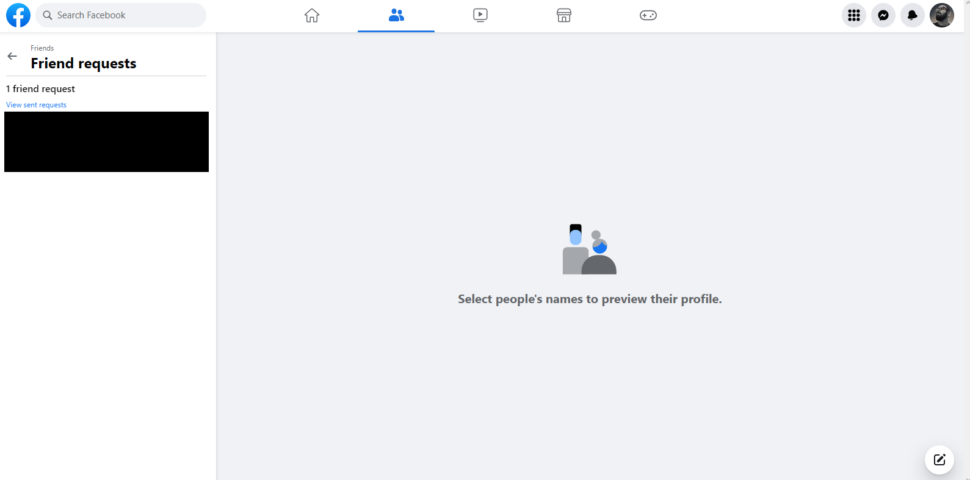 Access Facebook in a browser and log in to your profile.
In the left-hand menu underneath your name, click on Friends.  
Click on Friend requests to see a list of friends who sent you a request.
In the left-hand panel, look closely for the small text View sent requests.
This brings up the list of all the people you've sent friend requests to but who never responded.
In the pop-up window, you can look at their profile or cancel the request if you want to try again.
Keep reading
Finally! Meta will tell you what you did to land in Facebook jail
Read this before you try to score a deal on Facebook Marketplace