Weird, wacky, strange are all words you wouldn't normally expect to see associated with technology – or maybe they could be. I never cease to be amazed by the sheer concepts and innovations produced by individuals to "fix" a problem of some kind.
Smart devices are changing the world. Don't believe me, just look around at every new innovation coming from CES or getting that magic touch on social media.
The question that really should be asked about these interesting concepts is do we really need them and if we do, what does it fill the need of. That's what we'll get into on today's Tip.
Which strange smart home gadgets should you check out?
As with anything connected with technology, or smart devices, it can have considerable improvements to the lives of humans around the world. We'll be covering a little of both the interesting and unnecessary devices of the future.
Sunflower by ShadeCraft – Cost: Pre-Order $8,000
An umbrella that's not entirely an umbrella yet smarter. Despite it's supposed to be used for shade, it comes with all these features too!
It's solar-powered, equipped with Bluetooth, Wi-Fi, and cellular capabilities
It's outfitted with an HD camera, for both a security camera and selfie device
Comes with a premium Harman/Kardon sound system
Pair your phone with your umbrella and play your favorite tunes
Includes ambient color-changing lighting, controllable via voice or smart device
Able to track the sun's movement across the sky, ensuring you are not burned by the sun
Somnox Sleep Robot – Cost: Pre-Order for $599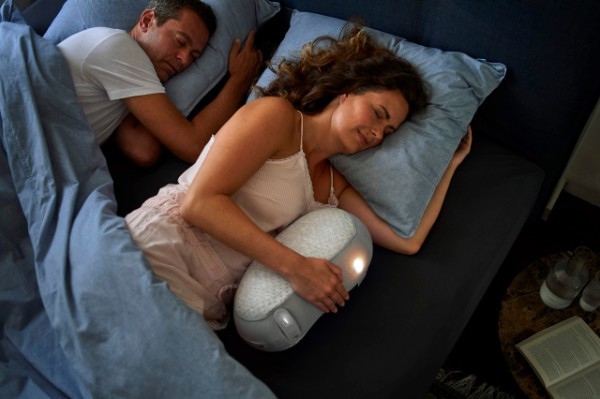 The device is supposed to help you fall asleep faster, sleep longer and while waking up refreshed. The Sleep Robot is designed to give you the sleep you need and back it with a 30-day money-back guarantee. So what does it include?
Automatically synchronizes your breathing to that of the sleep robot, bringing your body in relaxation mode
Bedtime sounds like guided meditation, lullabies, a heartbeat, audio books or white noise
Designed for a natural position and ergonomic shape when hugging it without straying from the natural neck and shoulder alignment.
Functionalities include: Breathing Simulation, Relaxation Audio, Affection, Comfort
It has sensors for breathing detection and motion detection
Connects to Bluetooth 4.0 Low Energy which is turned off at night
Compatible with iOS 10 & Up, Android 4.3 & Up

SmartDiaper – Cost: $49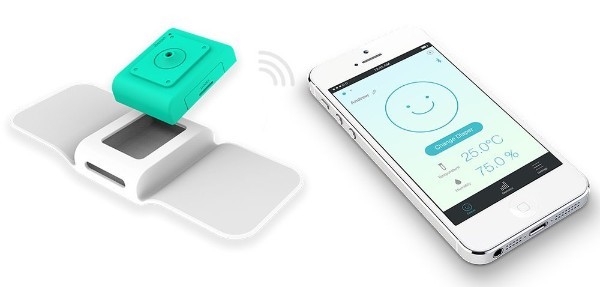 I'm sorry this is just something we do not need. As a parent myself, I can tell you that yes, children need to have their diapers constantly changed, but getting a smart diaper to inform me mere seconds prior is ridiculous. As we all know, the child themselves are the built-in alarm notifications of when that change needs to occur!
Consists of a reusable Bluetooth-enabled smart strip.
This strip is inserted into the diaper and pairs with an accompanying smartphone app.
The SmartDiaper system tracks temperature and humidity within the diaper to keep parents alerted throughout the "event"
Displays statuses stating, All is Good, Peeing has Begun, Change Needed, and a You're Late notification
The app also sends alerts if you're too far away from the baby and become disconnected from the Bluetooth range of the smart strip
Currently only available in Asian markets with possibilities for Europe and the Americas expansion
Smart Toilet – Cost: White – $7,000 and Black – $8,000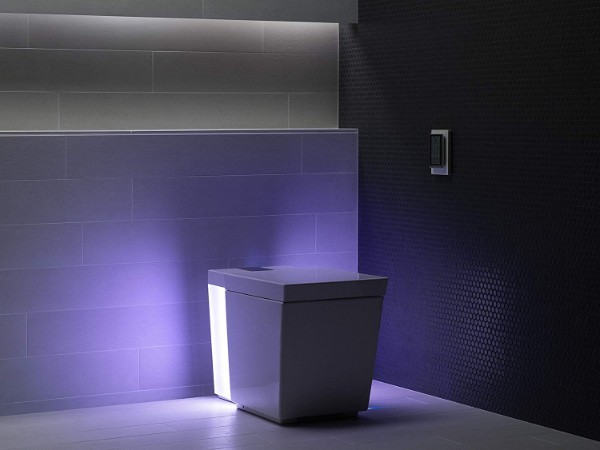 I'm sorry, I don't understand the need for a smart bathroom. Maybe I'm missing something here but that's the one room that I think we would be better off not let's say, enhancing the experience. These new smart bathrooms in addition to the traditional uses for the room, we get newfound connectivity while on the throne.
Multiple companies showed their wares at this year's CES and have introduced smart toilets such as Kohler's Numi 2.0. Let's not forget that smart toilets are also coming for our pets too with the LavvieBot litter box for cars and Inubox for dogs which was recently a Kickstarter campaign.
Kohler's Numi 2.0 features:
Water efficiency
Smart lighting that is interactive, multicolored, and dynamic to adjust to the setting
Personalized cleansing functions
Heated seat and drying functionality
High-quality speakers built in and equipped with Amazon's voice assistant Alexa
Alexa can play your favorite playlist and the toilet's lights sync up to the beat
What other smart devices exist?
If you do a quick search, new concepts and innovations are aplenty. You can find things ranging from smart egg trays, beds, toothbrushes, hairbrushes, toasters, pet feeders, forks, frying pans and flood sensors. There were even smart bathroom mirrors loaded with Google assistant announced at CES 2019.
While we're at it, there's another great piece of smart tech out there, and it's from one of our sponsors. Temi the Personal Robot. Temi answers the same types of queries as your virtual assistant does, plays music, answers questions, carries things with its built-in tray and can even teach you a new language. It even follows you around your home and can learn where certain locations are, like the kitchen or living room. Tap or click to see Temi in action!
Smart thoughts
Are these smart devices great products for you, well that's something you'll have to decide for yourself and how you could possibly use them. The fact remains that these interesting and weird smart tools exist whether they're a bit over the top or not.
While the ideas can be great, the pricing may be the major deterrent to picking these items up and that's when you'll have to consider whether the old gadgets are a better buy. The thought of, "If it ain't broke don't fix it" definitely rings true to some of these devices, but you cannot deny innovation for the future is leading the pack.
Watch Kim and Andrew discuss weird smart home gadgets during The Kim Komando Show: