Who hasn't suffered the frustration and embarrassment of "losing" your car in a busy parking lot? As you walk around aimlessly and maybe even approach a few cars that look like yours, the experience can be stressful.
Those moments of distraction and forgetfulness happen to all of us. Thankfully, with a "find my car" app, you can track your vehicle's location and prevent future wanderings.
We present our top picks for both Android and iOS devices: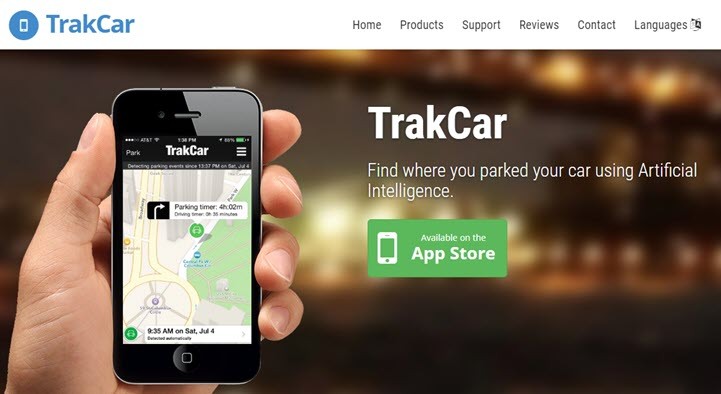 Locating your parked car has never been easier. TrakCar uses state-of-the-art artificial intelligence technology (patent pending) to detect and record your parking location automatically. All you have to do is launch the app — it will do the rest for you. The free (contains ads) version automatically detects your recent parking events, with your most recent at the top of the list.
For $2.99, you can purchase a lifetime license of the TrakCar Pro version. In addition to being ad-free, the Pro version retains your entire parking history and has superior accuracy. No additional accessories are required and TrakCar never sends your data to anyone, so your privacy is fully preserved. This app is Available for iOS.
If you have trouble remembering where you parked your car, let ParKing keep tabs on it for you. This free Android app (contains ads) is loaded. ParKing can save all your previous parking places, has a parking time reminder to help you avoid fines and is available for smartphones, tablets, and smartwatches.
With the exceptions of indoor or underground parking, ParKing requires a GPS or Bluetooth connection to your vehicle. Another unique feature is you can add a photo or text notes to help find your car. This app is for Android OS.
Drop a virtual pin (anchor) using this navigational app and you'll find your way back to any place on the planet. Anchor Pointer, from developers at Pleeq software, can help you meet up with friends, remember the location of a business and detect the whereabouts of your parked car.
Using GPS and a compass-style interface, Anchor Pointer ($3.99) can help you navigate without an internet connection. Available for iPhone and Apple Watch.
This Android app, Car Finder AR, uses augmented reality, 3D maps and a radar view to locate your vehicle. It has been reviewed in the book "Amazing Android Apps for Dummies" and boasts a 4.1-star rating out of 5 in the Google Play Store.
In addition to its ability to track your vehicle's location, Car Finder AR offers a parking timer, location history and a GPS auto-track/car recovery mode to help track your car if it gets stolen.
If you are an iPhone user, you may find Apple Maps to be the perfect tool for locating your parked car. This pre-installed app is well-known for its many features, including lane guidance, Look Around and Flyover — but did you know Apple Maps can help you find your car by pinning your location?
All you need to do is pair your iPhone to either CarPlay or Bluetooth in your vehicle. For complete setup instructions and additional information on this feature, visit's Apple's support page. This app is for iOS.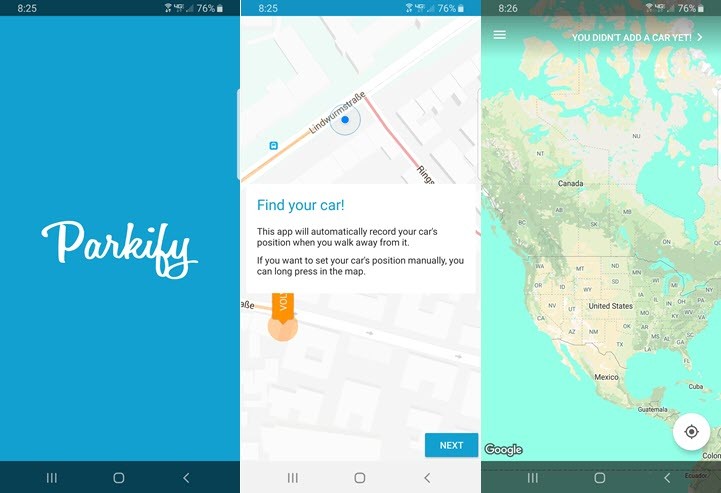 Parkify – Where's my car? is a car locator that will automatically detect when you park using the Bluetooth connection to your vehicle. Don't have a Bluetooth connection? No problem, as this app uses motion detection to determine when you exit the car.
Other features include the ability to share your vehicle's location and store as many cars as needed in your account. It's easy to keep track of your vehicles, even across multiple mobile devices, by syncing them through the app. Parkify is available for Android and is free (contains ads).
Although designed for and pre-installed on the Android OS, Google Maps has found its way to iOS over the last few years. This app is perfect for those who prefer Google Maps. This app has plenty of features, including turn-by-turn driving directions and the ability to find and save parking locations.
With a few options to save your parking location, Google Maps makes keeping track of your vehicle effortless. This app is free and can be downloaded in either the Google Play Store or Apple Store. For detailed setup instructions visit the Google support section.