There were so many cool features rolled out with iOS 14 that it's hard to keep count. Thanks to the update, iPhone users now have widgets, shortcuts for emoji and a slew of other new features to play with, too.
Apple products have always been super popular, but this new iOS really took iPhones and iPads to the next level with fun and productive features. You can even use Apple Maps to avoid red light cameras and speed traps thanks to the OS upgrade, which completely overhauled the way iPhones work.
And iOS 14 is the gift that keeps on giving. Yet another cool feature has been added to the mix with iOS 14.2, and this one gives you the ability to identify a song in seconds. You'll never have to wonder what song is playing again. Your iPhone will tell you in seconds.
The new music-related feature for your iPhone
Tired of losing at music trivia? If you're using an iPhone with iOS 14.2, you don't have to take that "L" anymore. Your iPhone can help you out thanks to a new feature that just rolled out.
It lets you add a Shazam button to your iPhone's pull-down Control Center. If you aren't familiar, Shazam identifies music, movies, advertising and television shows for you. All you have to do is play a short sample of the music or movie on your phone, and Shazam will tell you what it is.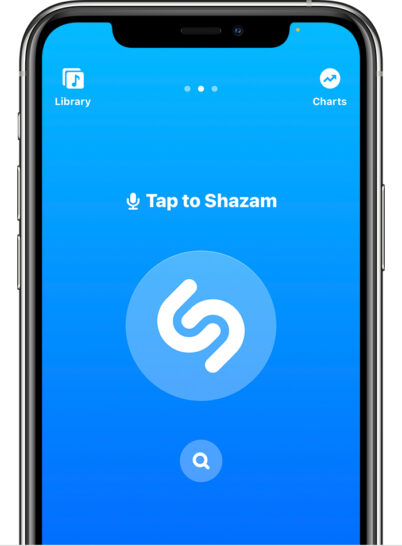 This helpful tool has always been available for iPhone as an app, but iOS 14.2 builds Shazam, which Apple acquired in 2018, right into your iPhone instead. The feature was rolled out earlier this month when Apple released an iOS software update.
What's nice about this feature is that you don't even need Shazam installed on your iPhone to use it. If you've updated your phone to iOS 14.2, the feature was added for you as a button to the Control Center menu.
Here's how it works. Let's say you're finishing up some holiday shopping in a store and hear a song you like but don't recognize. Well, all you'll need to do to find out the artist is tap the button in your Control Center menu. You'll get the artist's name and song title once the Shazam feature works its music recognition magic.
Pretty simple, right? It is, but while you won't have to download Shazam, you will have to set up the feature if you want to use it. Luckily, all you have to do is change a few settings to get the job done.
Related: The best new features to try in iOS 14
To set up Shazam on your iPhone:
Make sure you're running the latest version of iOS on your iPhone. You can check by opening Settings > General > Software Update on your iPhone. You'll need to be on iOS 14.2 or newer to get this done. If you aren't, take the time to update your phone before moving on to the next steps.
Once the update is installed on your device, you'll need to open Settings and then tap Control Center.
Scroll down below More Controls and tap the green + button next to Music Recognition.
Now you'll see a button when you open Control Center with the Shazam logo. Just tap it and it's ready to go.
Once it's set up, you can Shazam songs right from Control Center on your iPhone or your iPad. To identify songs from your phone's Control Center, you'll tap the Shazam button. It can identify songs playing on your device even if you're using headphones, and they'll be saved to your Shazam Library for later reference.