How many times have you used Siri in the past couple of days? Weeks? Months? From pulling up contact information for local restaurants to finding directions to the nearest Best Buy or Target, Siri can help you out in numerous ways. But if you're still using your Home button to summon Apple's virtual assistant, then you're missing out on some major conveniences.
We're talking about the voice activation feature that lets you summon help by simply saying "Hey Siri."
This feature comes in really handy when you're driving or cooking, or in another situation where handling your phone could be dangerous or messy. It could even help save your life like it did for this man who was able to call 911 through Siri after an explosion left his hands severely burned.
Note: Did you know Siri can tell you what's playing at your local movie theater, help you locate your friends and more? Click here to learn the code words that trigger these commands, and learn even more helpful Siri features.
Voice activation for Siri was actually introduced a few years ago, but many people still don't know it exists. And, we should also point out that there's a caveat. If you own an iPhone 6 or older model, your device must be plugged in for the feature to work.
OK, now that you know the basic rules, here's how you can set up "Hey Siri."
First, open up your phone or tablet's Settings menu, then tap Siri.
Next, turn on the toggles for Access When Locked and Allow Hey Siri.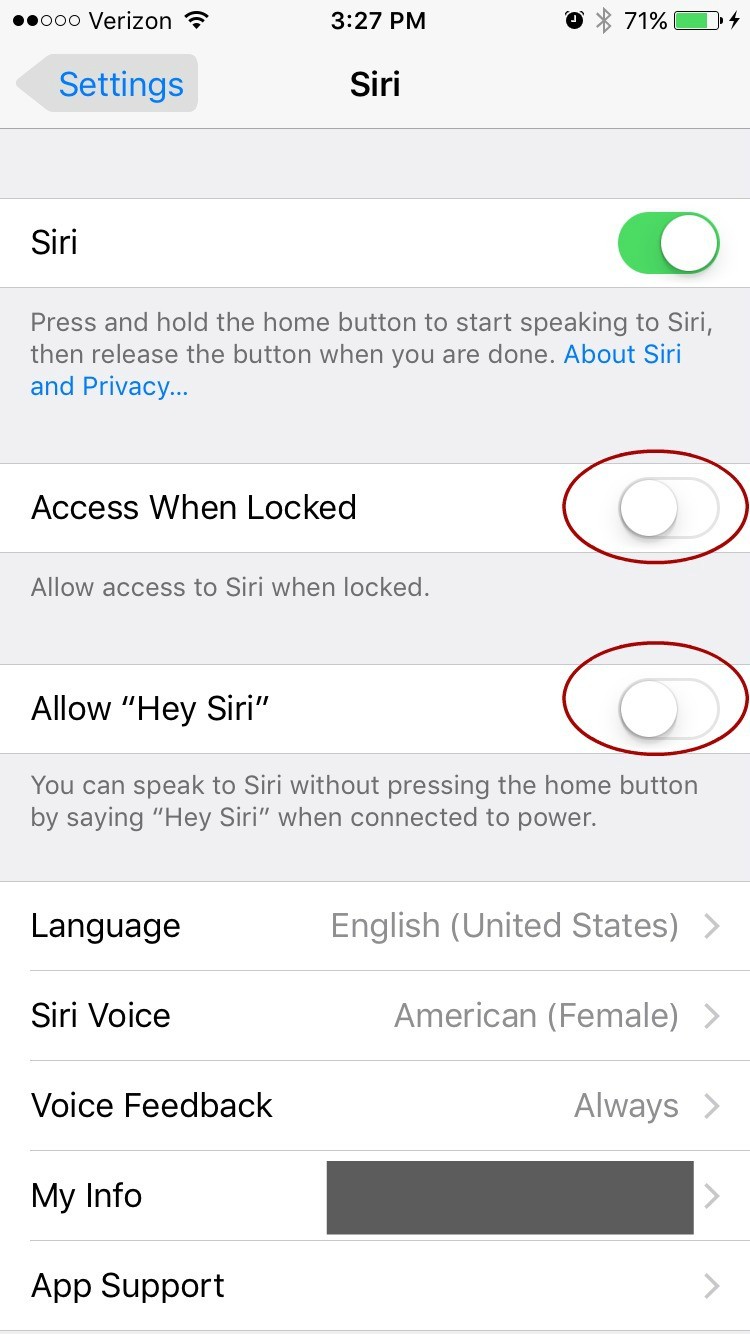 After this, you'll be prompted to calibrate the Hey Siri feature by helping Siri to learn your voice.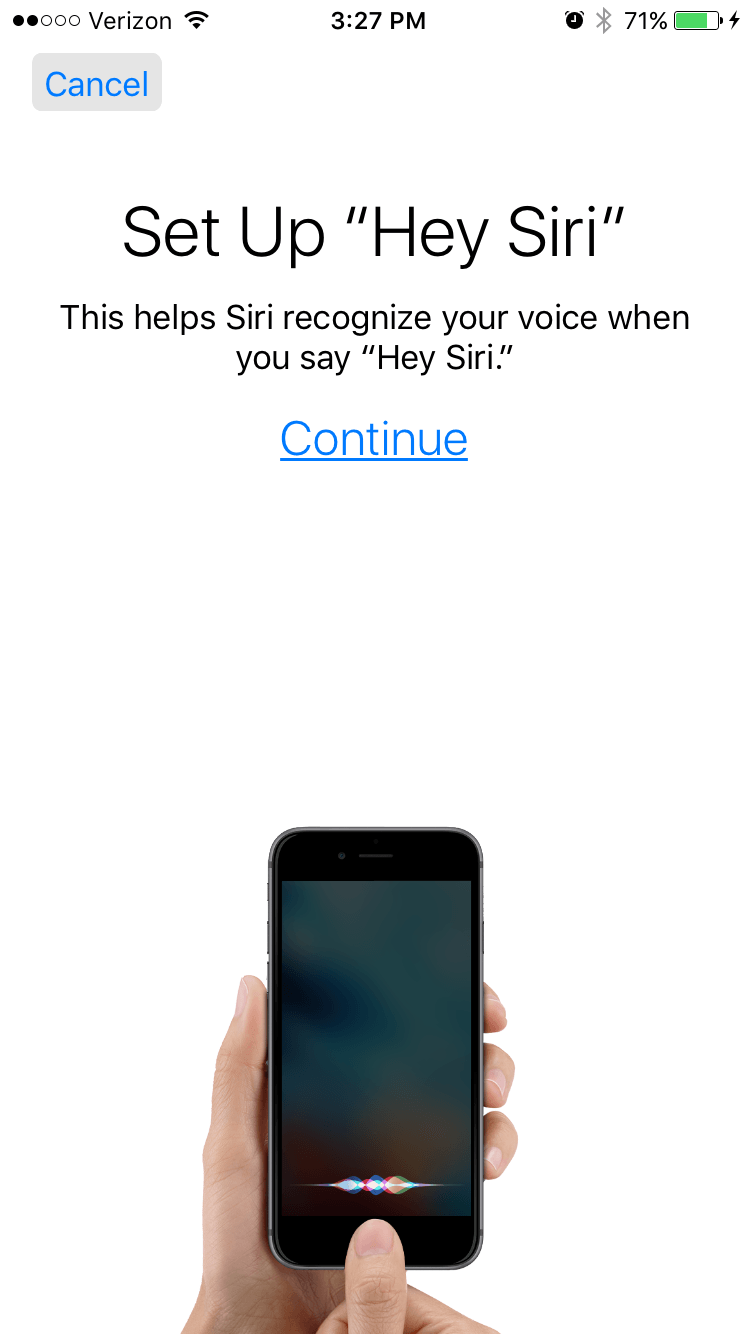 You'll be asked to repeat several phrases such as, "Hey Siri, it's me."
Once you've completed the calibration process, you're all set. Siri will now be listening for the trigger words and ready to help you with anything you need.
A word of caution
Turning on voice activation for Siri could potentially leave your phone at risk to hacks. This is because when you turn the Access When Locked toggle on, unauthorized people can also say "Hey Siri" to launch the virtual assistant and give commands like sending text messages, viewing photos and even reviewing contacts. (Click here to see an example of how this hack works to bypass your lock screen.)
However, it's important to note that this can also be done even if voice activation isn't activated. In this case, a snoop could simply hold down the home button to launch Siri.
So, if you're going to use the "Hey Siri" function, it's critical that you never let your device out of your sight. Losing your phone or tablet could allow someone else to access your private data. If the unimaginable does wind up happening to you, there is a trick that lets you shut down your gadget. As soon as you realize your device is missing, you'll need the information in this tip at your disposal – Click here for steps to track and wipe your lost or stolen gadget.
More from Komando.com
Nasty Mac malware can control your webcam and record everything you type
Woman sues Apple for $75,000 over defective phone