Do you have an Android smartphone? These devices are compatible with tons of amazing apps and come with helpful features. Now there's even more to enjoy.
Google recently announced a big update that offers more options to help you live your best digital life. Think you already are? Tap or click here for a few hidden features in Android 10 you're sure to love.
So what's coming in this latest drop and which devices are compatible? Expect improvements on video and sound quality, stopping robocalls and more.
Big changes coming to the Pixel line
If you have a Pixel 4, you'll be the first to see these upgrades and features. If you own a Pixel 2, 3 or 3a, you're next on the list for a big update.
The company explained:
Your phone should get better over time … Now, your Pixel will also get bigger updates in new Pixel feature drops.
Google's flagship phones will receive a large update all at once in place of the slow, less consistent releases of the past. If your phone is connected to Wi-Fi, updates are automatic.
Now, let's look at some of the new features.
Bye-bye robocalls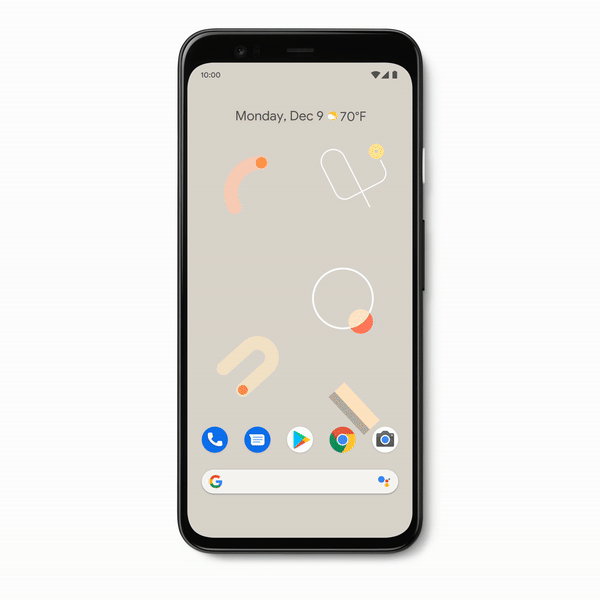 Tired of spam and robocalls? Google's new anti-bot program, Call Screen, can screen calls for you. When an unknown number calls, Google Assistant will send you a silent notification.
If you don't want to wait for the call to be screened, just swipe down on the notification to answer or decline manually. If you wait, Assistant will answer and ask who is calling and why.
If it's a robocall or spam, Assistant won't bother you. It'll just hang up. If it's a legitimate call, your phone will ring and you'll see how the person responded to the questions.
Upgrade your photos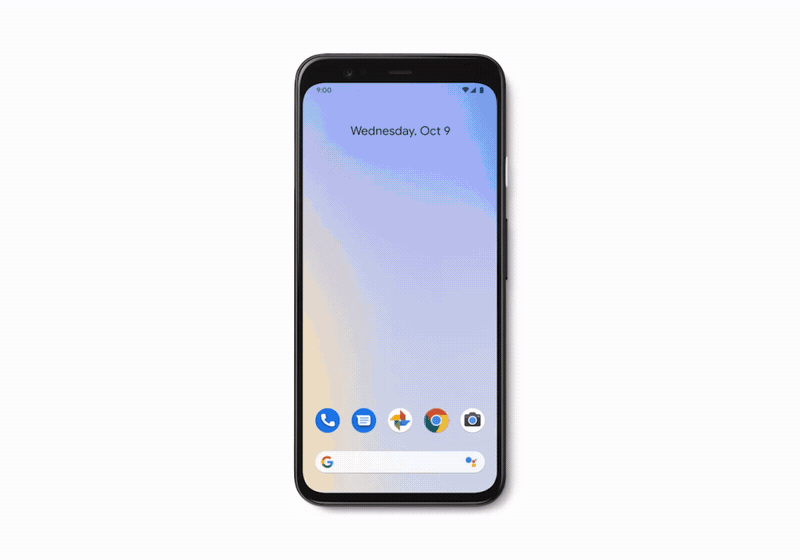 Turn your photos into portraits with Portrait Blur. This feature blurs an image's background to bring more attention to the foreground. Plus, it looks cool.
The best part? The photos don't have to be recent. Regardless of how long ago you snapped the pic, if it's in Google Photos, you can add this artistic look.
Better video calls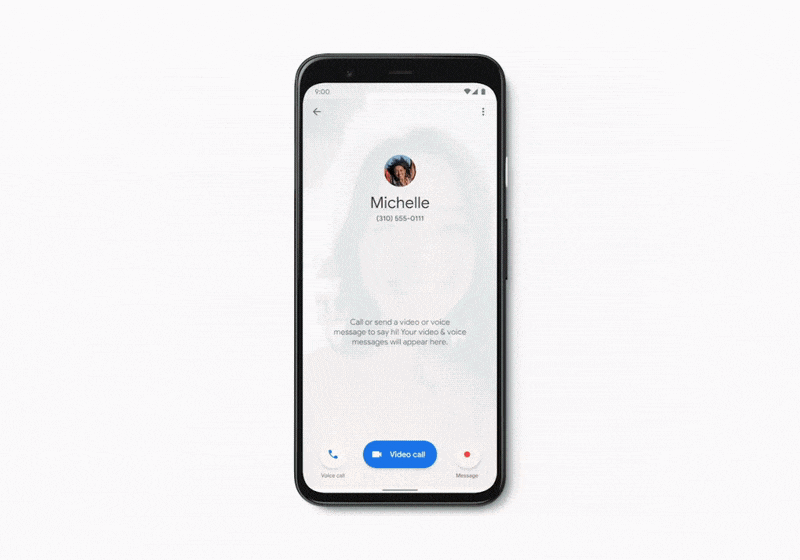 Love video chatting with Duo? Now you can make calls without worrying about unpredictable interruptions.
If there's a bad connection and you're getting spotty audio, your Pixel 4 has a machine learning model that predicts the next sound most likely to occur and minimizes it.
The update also offers auto-framing, which keeps your face centered during video calls with your Pixel 4's wide-angle lens. Even if you move around or someone else joins the shot, the camera automatically adjusts to keep both of you in the frame.
Own an older Pixel? There's a Duo update for you, too. When a Pixel 2, 3 or 4 makes Duo calls, you can apply portrait filters. By focusing on the foreground, no one has to see all those dirty dishes in the background.
I have an older Pixel. Is there anything else I get?
Older devices don't have to miss out on all the fun. In fact, some Pixel smartphones will gain access to features that have been out for a while but weren't compatible with previous operating systems.
Here's what else you can expect for your Android phone.
Recorder
If you have a Pixel 2, 3 or 3a, expect access to the Recorder app. If you're in a meeting or lecture and you're not great at taking notes, use Recorder to capture what's being said.
Watch this video to see how it works.
Live Caption

Pixel 3 and 3a smartphones can use Live Caption. As its name suggests, Live Caption automatically captions videos and spoken audio on your phone.
Note: This does not include phone or video calls.
Captions appear in real-time and works "on-device," meaning you don't need Wi-Fi or data to use it. For more information on Live Caption, tap or click here.
Digital well-being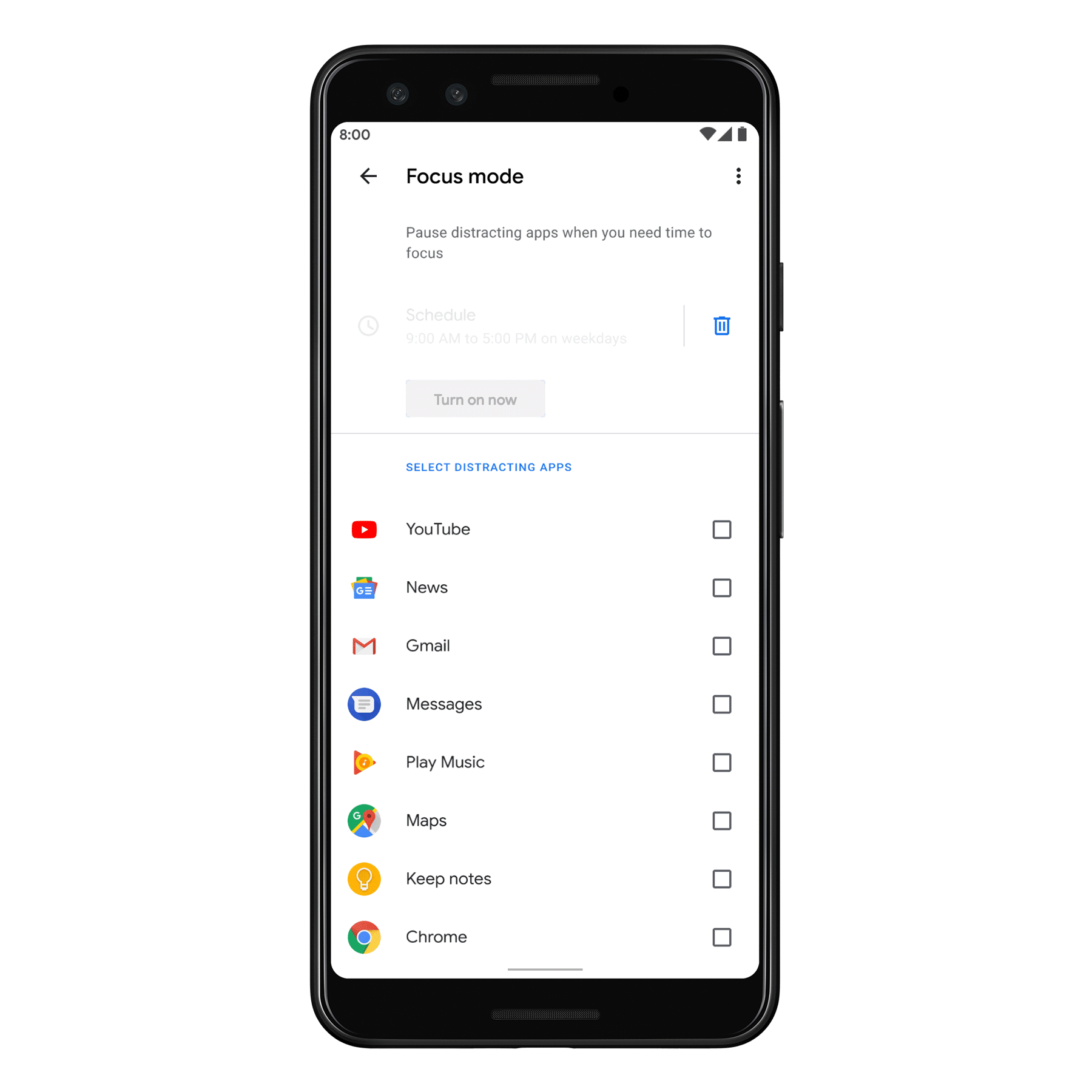 Google has updated its Focus Mode app, which was created to help users step away from their devices and focus without distractions.
With Focus Mode enabled, simply tap an app to pause it. You can also set an automatic schedule, take short breaks or end Focus Mode early without disrupting the set schedule.
Flip to Shhh is also available as part of Google's Digital Wellbeing toolkit for Pixel 2 and 2XL. It allows your device to automatically shift into Do Not Disturb mode when it's placed face-down on a surface.
Interested in Google's Wellbeing apps? Each one was designed to help create a healthy balance between your phone and the world around you. Tap or click here to learn about more Wellbeing apps.
The bottom line
Google says these features will make your phone more efficient. All Pixel smartphones will receive updates to their memory management systems so they can run multiple apps at the same time.
For Pixel 4 devices, Google Maps will be faster and include more accurate location quality, thanks to improved on-device computing.
For Pixel 4 users in Australia, Canada, Ireland, Singapore and the UK, expect to get the new Google Assistant soon. It's currently only available in English but it's faster and has more helpful features than before.
Specific release dates have yet to be announced, but if you own a Pixel 3 or above, be prepared to see these updates roll out in the coming weeks.