Our digital lives are getting more complicated. We're snapping selfies, downloading games, trying new apps, and loading up on the latest music and this can put a strain on a phone's storage capacity. When you start running low on space on your Android device, it's time to take some measures to reclaim your storage.
For starters, let's take a peek at the state of your storage situation. Open your Settings and hit "Storage." This will tell you how many gigabytes you're using compared to how much space there is on your phone.
The Android OS will take up a certain amount of this, so don't worry about that. If you're cramped on storage, then you will need to take some simple steps to clean up your phone.
Keep in mind that Android operating systems can differ from each other and not every phone supports the latest version, so you might need to explore your settings options a bit.
1. Got Oreo? You're in luck
Android owners with the Oreo update (8.0) or higher have a super-simple option for clearing room on their phones.
Go to Settings and open up Storage. You will see a nice, welcoming "Free Up Space" button. Touch it and it will scan your phone for files and apps you probably don't need anymore and give you the option to delete them.
Don't have Oreo? These next tips should help.
2. Empty the cache
Android apps love to store information on your phone in a data cache for faster performance, but clearing the cache won't disrupt your apps and it can be a quick way to free up space. In Settings, go to Storage and click on "Internal shared storage." Chances are your biggest space eaters are your apps.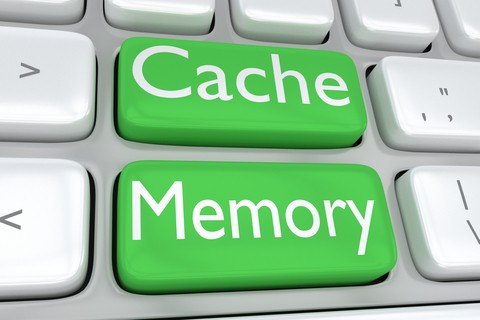 You can clear the cache for individual apps, but the easiest option is to just empty the main cache. Scroll down and click on "Cached data." Android will ask if you're sure. Tell it "OK" and you should be able to reclaim a good chunk of space.
Got an annoying Android problem? Here's how to fix it.
3. Remove unused apps
It's easy to download apps on a whim that end up just sitting there, taking up valuable space. If you haven't done an inventory of your apps lately, then now is a good time. You can toss that old game you never completed or that app for a streaming video service you discontinued.
Touch and hold down on an app you want to get rid of and then just drag it up to the top where it says "uninstall." Android will check that you really want to uninstall it.
You can also uninstall apps through Settings by choosing "Apps," picking the app you want to delete, and hitting "uninstall." Your reward will be a less cluttered phone.
Those users with Android Pie even have an option within the "Free Up Space" button to uninstall "infrequently used apps," listed there. Simply check the box if you want to uninstall the app and the phone will erase it for you when you confirm your selections.
4. Back up to Google Photos
Smartphone shutterbugs know how accumulating images can suck up spare storage space fast. This is where Google Photos comes in handy to backup your images to the cloud so you can open up room on your phone. The easiest way to do this is to open the Google Photos app, touch the three stacked bars in the upper left-hand corner, scroll down, and choose "Free up space."
The app will tell you how many photos it has already backed up online and the amount of space you can save on your phone by using this option. Touch "Free up…" and get ready to snap some fresh photographs.
Learn about 20 amazing things Google Photos can do.
5. Delete old downloads
The downloads folder on your Android device can end up looking like a digital junk drawer full of forgotten PDFs, old images, and other documents you no longer need.
To clear it out, open the Downloads app and hold down on the file you want to delete. Hit the little trash can icon at the top to remove it.
Now you've cleared some storage on your phone, you can get back to doing everything you love with it. Just keep these steps in mind for the next time it gets full.