OK, here's the thing, I have an affection for the Android operating system and the freedom it provides when buying a smartphone and acquiring apps. However, while I am a huge fan, I often wonder why its developers insist on obscuring its many features.
In all fairness, my Android smartphone knows everything about me and my habits, so why must I hunt out its features that would enhance my daily life and smartphone experience?
If you, like me, are always exploring for the secret gems, I will save you the time and effort by sharing five Android 8.0 Oreo features I have discovered that you need to use.
No need to thank me, but, if you choose to, you're welcome. So, in my constant pursuit of paying it forward, here they are:
Snoozing your notifications
The ability to snooze your notifications is a game-changer in my book. Between email, social media and a variety of apps, notifications are sounding off on my phone all day. Yes, I could go into settings and turn notifications off, but heavens, that would mean a complete disconnect from my virtual connections.
By opting to snooze the notifications, on the other hand, gives me the opportunity to go about my business and review them when I have a moment. The best part of this clever feature is the option of snoozing your notification from 15 or 30 minutes up to 1 and 2 hours. Once the snooze time has passed, the notification will reappear on your home screen, at which point you can either review it or choose to hit snooze again.
When a notification appears on your home screen gently move the message either left or right, and you will notice a clock icon, tap on it and choose your desired snooze time. Once you click Save, you are done.
Customizing your ringtones
Not one to knock the Android operating system, but, I have to tell you, the selection of default ringtones are humdrum at best. Thankfully, with the release of Android's Oreo update, customizing your sounds is now possible. Before changing your ringtone, either download personal recordings, a few notes of your beloved songs or tunes.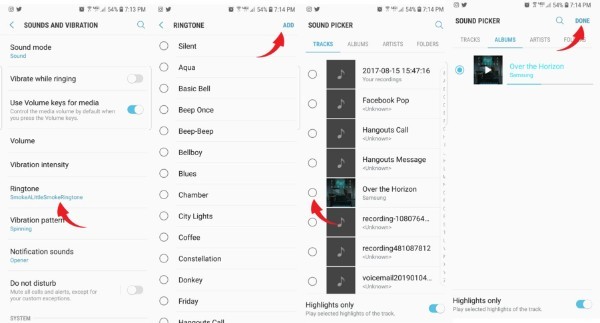 Go to Settings > Sounds and Vibration > Ringtone > Choose default option or click on Add. Once in Sound Picker, select from tracks, artists, albums or folders that contain your favorite sound byte. Tap on the sound you want and click Done.
Setting up notification badges
Some refer to them as badges, while others as dots. Regardless of what you call them, this feature is pretty cool. And, even though it isn't technically hidden, as you can view the dots on your home screen or the app drawer, I'm geeked about having this feature finally available to Android smartphones. When you receive a new notification or message on your smartphone, a small dot will appear in the corner of an app. It will not only indicate that you have new notices, but it can also display how many.
How to view your new notifications or messages? Pressing down on the dot will cause the app to open and display your announcements automatically. Enabling this feature is straightforward.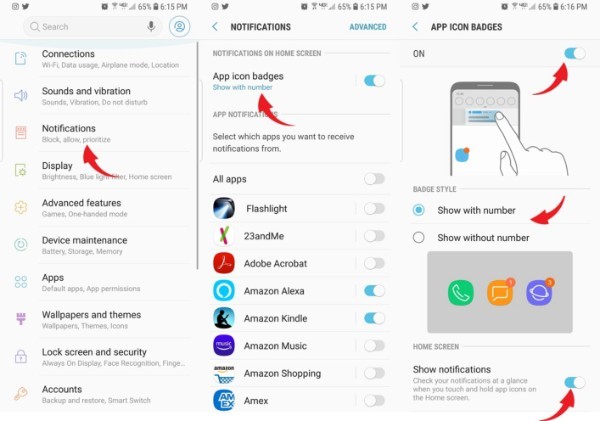 Go to Settings > Notifications > Tap on App Icon Badges > Choose Show With or Without Number.
You can also toggle On the Show notifications so you can view your new messages at a glance when you touch and hold app icon on the home screen.
Auto-enabling your Wi-Fi
The main advantages of using a steady Wi-Fi connection on your smartphone whenever possible is the avoidance of going over your data allotment with your cell service provider and it is less of a drain on your battery. However, if Wi-Fi is enabled, and you are out and about town away from your default Wi-Fi zone, your signal weakens, causing the phone to seek a connection continually.
Android Oreo has a feature that will prevent this from happening.
By enabling the Turn On Wi-Fi Automatically setting on, your smartphone will automatically turn on Wi-Fi when close to a known access point. How does that work? Whenever your smartphone connects to a certain Wi-Fi access point, such as at your work, gym or favorite restaurant, it records the location. The next time you visit the same place, your device will automatically enable a connection.
How to adjust this setting may vary depending on your smartphone model. Once you check out these features these are the directions for a Samsung Galaxy S8:
Go into Settings > Connections > Wi-Fi > Click on dots in upper right corner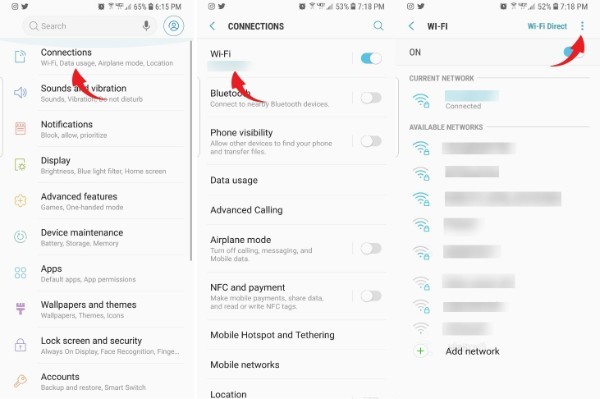 Go to Advanced > Slide the tab on for Turn On Wi-Fi Automatically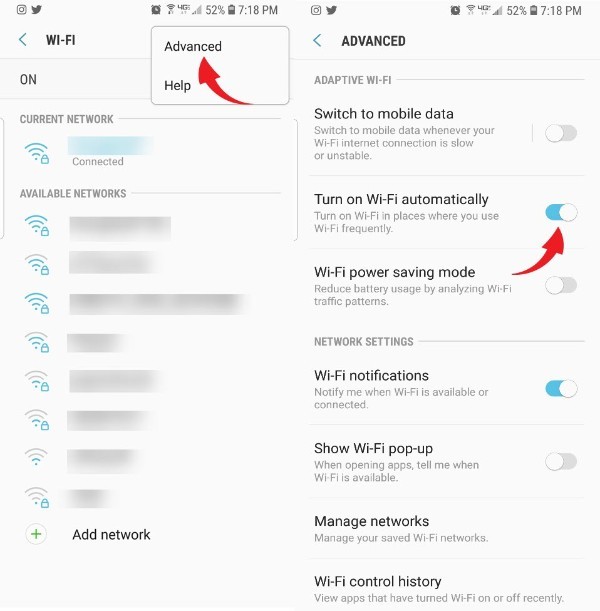 Taking advantage of Picture-in-Picture mode
This nifty little pop-up feature can come in handy when you are multitasking with numerous apps, including Google Maps or Chrome. Even though this feature is not available for every app on your phone, there are a few common ones for which you will find this addition rather convenient.
Enabling the Picture-in-Picture setting requires a few steps. As with other features, specific instructions may vary depending on your model of smartphone. The following are for a Samsung Galaxy S8.
Go to Settings > Apps > Click on dots in the upper right corner > Special Access > Picture-in-Picture
Tap on any app > Toggle setting to On.
Freeing up space on your Android smartphone
While enabling these features won't require additional space on your smartphone, installing and filling up your folders and photo galleries will gobble up your storage rather quickly. Tap or click here to see five ways to reclaim some of that space.