Everyone knows what a computer looks like. You probably imagine a large, dull-colored machine that resembles an overgrown shoebox. Or perhaps you're thinking of a gray laptop, an anonymous flat gadget with a low profile. Not every computer is a shrinking violet, afraid to draw attention to itself.
Some computers bounce out into the world and declare their presence with a resounding, "Look at me! I'm adorable." Come with us as we stroll through the rose-colored world of computers that broke the mold, the rare machines with designs that encourage you to say "Awwww."
1. HP Stream Mini
In 2015, HP unveiled the Stream Mini, a tiny desktop computer that really didn't look like a computer. It cost less than $200 and came in a soothing light blue-dark blue combination of colors. It sported a look that you wouldn't mind having out in full view. HP used the tagline "Mighty power. Tiny size." to market the Mini. At just 2 inches tall, the Mini truly lived up to its name.
The Stream Mini is now discontinued, but it set a new standard for computers looking to combine affordability, features and easy-on-the-eyes looks. HP also released a similarly dainty model called the Pavilion Mini, but its staid gray-and-white color scheme downgraded it from "super-cute" to "merely charming."
2. Apple iMac 
Apple shook up the computer design world in 1998 when it unleashed a rainbow of all-in-one computers. The original iMac came with a translucent blue plastic case, but Apple soon released the eye-catching model in your choice of orange, green, red, or purple. It even came with a matching puck-shaped mouse. This was back before everyone had flat-screen displays, so the iMac was adorably chunky and rounded. It was a friendly computer, both in looks and function.
The iMac all-in-one desktop computer is still around today, but modern models sport a very sober appearance. It's more business, less party. It's easy to look back at the iMac's early days and feel nostalgic for the design's unbridled sense of fun.
Apple wasn't content to just spread cuteness through the desktop world. It also created a sweet little clamshell laptop computer called the iBook. Like with the iMacs, it came in colors that included tangerine, blueberry, and key lime. The laptop's rounded corners combined with the bright hues made for a fun and quirky design that stands out as a colorful moment in Apple history.
3. Ockel Sirius A
Would you want a computer with desktop power that you can slip into the pocket of your jeans? That's the proposition for the Ockel Sirius A, a tiny computer that you can set on the palm of your hand. The Sirius A sports a 6-inch touchscreen and runs Windows 10, but it's still smaller than most paperback books.
The back of the little device doubles as a heat sink sporting the pattern of the Canis Major ("greater dog") star constellation. It's a nice design touch that elevates the computer's look to an artsy and delightful level.
The Sirius A pulled in over $500,000 in pledges from crowdfunding site Indiegogo in late 2016. The itsy-bitsy computer has not yet shipped to backers. This compact computer qualifies as a cutie based on the size alone, but Ockel also expects to offer three different colors for the anodized aluminum bodies.
Bonus: Total Geekdom Lego Computers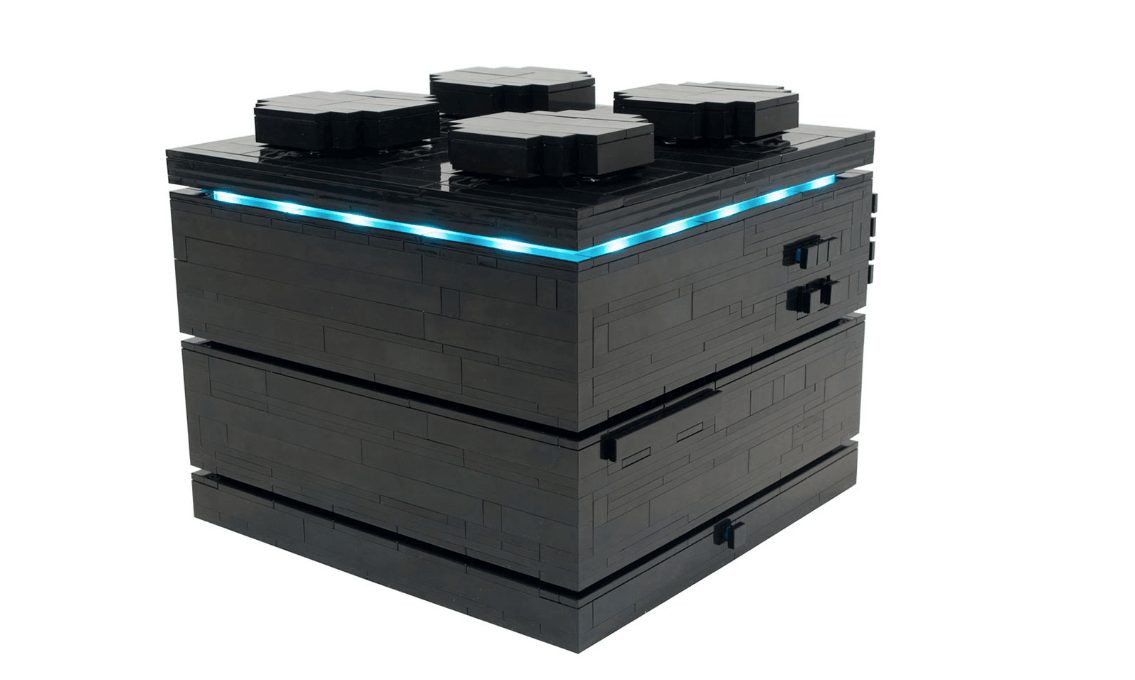 Tinkerer Mike Schropp found a way to combine his twin loves of Lego and computers with a line of customized Lego Computers. Schropp offers a comprehensive series of machines encased in the classic plastic bricks. You can choose a tiny micro version on up to a powerful gaming system.
The Micro Lego Computer is particularly off the cute charts thanks to its small size and bright color options. It's the entry-level choice among Schropp's offerings, but it still comes with capable computing specs.
It measures just 5 inches across, but, thanks to its Lego nature, can be expanded with add-on modules. You can customize your own Lego top or have Schropp handle the work for you. There are several style options, but the "Brick" design mimics the look of a classic Lego piece, which makes it a lot of fun to look at. It's sure to make any Lego fan swoon.
More from Komando.com
Apple takes on Amazon Alexa – Which virtual assistant should you buy?
Free software to replace Microsoft Office, Photoshop, Outlook, Quicken and more