Easily the best thing about smartphones is the fact they are basically miniature computers. Sure they can call and text like you would expect a phone to do, but they can also help with email, calendars, navigation and, well, you can get any information you need right at your fingertips.
Because when you think about it, there are few limits on what a phone can actually do. If a developer can create it, we could use it.
And as we have learned over the years, developers can create pretty much anything. Some of the apps make sense, while others fall into the category of "why does this exist at all?" Given that we all see the world a bit differently, it is up to us to figure out what belongs in which category.
But sorting through them all can be quite the task — there are nearly 6 million apps to choose from between the Apple App Store and Google Play Store — which is why we have compiled a list of 14 apps everyone should have on their phone.
Yelp
Put simply, Yelp is the go-to app for reviews. It covers everything from restaurants and bars to movers, gyms, dry cleaners and plenty more. Yelp's users rate and provide notes on places, giving you a real-world look at what people think of them.
Yelp is especially useful when traveling, as there are so many options for hotels, restaurants, attractions, and little way to know what to choose. Don't you want to be sure the hotel you're staying at doesn't have bed bugs? Or the restaurant you're going to requires a tie? Yelp user reviews to the rescue!
Download: App Store | Google Play
Twitter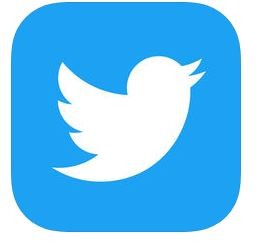 People communicate in different ways and get their news from a variety of sources, but Twitter is good for both. The app has changed quite a bit since its beginning, as it now allows 280 characters per "tweet" (compared to 140 before). As we all know, it's President Trump's preferred method of communication!
Twitter is one of the premier ways to get information and is especially useful during breaking news events. Police departments, Fire departments and news organizations have become reliant on Twitter to share up to the minute information with the public. Make sure you're following the important people in your area so you'll always know what's happening.
Bonus: Follow Kim on Twitter by clicking here.
Download: App Store | Google Play
Google Maps
Face it, no one stops to ask directions and when was the last time you unfolded a map? (Unfolding was easy – try folding them back up.)
Getting around can be difficult if you don't exactly know where you're going. There are plenty of apps that can help, some of which even come pre-installed with our phones.
But if you are looking for consistent performance, Google Maps is the best option. Not only will it provide directions, but you can also get more information about places you may be interested in going, such as ratings, reviews and photos.
Download: App Store | Google Play
Reddit
Have you checked out the story we have on Reddit? It's called "A beginner's guide to using the front page of the internet," it is an in-depth look at one of the most popular sites around. As of February it boasted a reported 542 million monthly visitors, all of whom could read, post and vote on whatever they wanted.
From articles and viral videos to just an open forum for debates, shared information or conversations, Reddit is a site that is pretty much what we all make of it.
You don't need a Reddit account to check out the most popular content, but I recommend that you sign up to get the most out of your Reddit experience.
This way, instead of being a "lurker," you will be an official full-fledged Redditor. With an account, you can be a valuable contributor to the Reddit community by voting for content, by leaving comments, by subscribing to specific subreddits and by sharing links, images or text.
Download: App Store | Google Play
Amazon
Always be ready to shop.
You never know when the idea or need to purchase something will strike, which is why it is good to have access to Amazon at all times. With the app you can easily search for anything you'd be able to find with your computer.
The app's presentation is nice and it is simple to use. Just log in with your normal account information and get to shopping.
Download: App Store | Google Play
Banking app
No, this is not a specific app so much as a reminder that if you have not downloaded your bank's app, you should. Whether it's Bank of America, Wells Fargo, Citigroup, Capital One, Chase or whatever, there will be something for you.
Banking apps vary in features, but most will allow you to view your accounts, make transfers and even take photos of checks in order to deposit them. With a banking app, you almost never have to actually walk into your local branch!
Download: App Store | Google Play
Words with Friends 2
There are plenty of games you can download and play, but Words with Friends is among the best, most popular and most enjoyable. Test your vocabulary while playing against friends, family or strangers who the game matches you up with.
Don't get us wrong, it can be frustrating when your opponent pulls away because they get all the good letters, but at least you will probably learn some new words and have some fun, too.
Download: App Store | Google Play
YouTube
The place to go if you are looking for videos, YouTube is absolutely a must-have for any smartphone. You will find everything from the newsy and educational to hilarious and adorable.
With a log in, your mobile YouTube can have the same subscriptions and history as your desktop version, making it easy to go from one to the other without missing a beat.
Download: App Store | Google Play
Food delivery apps
Hungry? Probably. But then you realize you're stuck at work or home with no way to get food! Thank goodness for food delivery apps!
Be it Uber Eats, Postmates, Doordash, GrubHub or one of the other options, there is nothing wrong with having food brought straight to you.
You normally have to pay a small delivery fee, but otherwise will have access to many restaurants that do not deliver on their own.
Download: App Store | Google Play
IMDB
We've all been there, trying to remember the name of an actor or figure out who, exactly was in what film or show. Back in the day we had to trust whoever we were with to have the answer, but now we can just look on our phones.
IMDb, which stands for "Internet Move Database" is the top app when it comes to information about movies and TV shows. It pretty much includes a resume of every actor and actress. Along with information, you can get ratings, reviews and showtimes.
Download: App Store | Google Play
Groupon
One thing we all have in common is a desire to find the best deals possible. With Groupon you have access to all sorts of discounts. Food, events, items — if it can be bought, you might find it.
You never quite know what will be available, and the deals don't last long so you need to jump on them quickly. But it's easy to search for things, events, and places and who knows? Maybe you'll find what you're looking for at a great price.
Download: Apple Store | Google Play
Spotify
There are plenty of apps that will let you stream music, but the best part about Spotify is how it will allow you to create your own playlist from a seemingly endless library of songs. Or, if you are in the mood to listen to new stuff, you can set a station that will play some songs you know with others you may not.
The service is free if you are willing to suffer through some ads, but you can get an ad-free experience and improved sound if you are fine with forking over $10 per month.
Download: Apple Store | Google Play
Netflix
So this is only useful if you have a Netflix account, but if you do (or share someone else's) then you will want it on your device. Great for streaming movies and TV shows, you'll have the power of Netflix in the palm of your hands. Netflix accounts allow you to use up to four devices at a time, so while your kids are watching "High School Musical," you can use your app to watch "Stranger Things" on your phone or tablet.
Download: Apple Store | Google Play
Kitchen Stories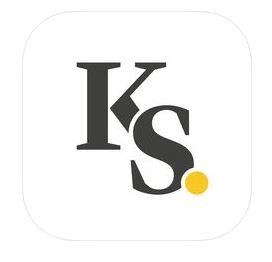 You have dreams of being Chef Ramsey's master chef, but you're more like Kitchen Nightmares! There's an app to help.
What should you make? And how do you make it? With Kitchen Stories, you will be able to discover great recipes and food stories. Not only will you be able to read up on the meals, but there are helpful videos as well as step-by-step photo instructions.
The app is free to use, though there are in-app purchases you can make.
Download: Apple Store | Google Play
Looking for more tips? Check out these 7 genius new gadgets that will make your home smarter
Maybe it's time we updated the "your home is your castle" idea for the modern technology age. With new smart-home gadgets, your home can now be your futuristic sci-fi space station. Click here to learn more.