When Apple Pay first came to the iPhone, many were unsure what the point of the service was. PayPal already existed, pay terminals were sparse, and very few banks were on board with Apple's radical new cashless payment system. In a country where contactless credit cards are barely available, how the heck was Apple supposed to launch such a game changing service to millions of customers?
Somehow, the wizards in Cupertino pulled off the impossible. Flash forward half a decade later and Apple Pay is everywhere. Millions of users have stopped using cash or cards in favor of swiping their phones and watches. New banks are joining the program every year, and new terminals are popping up in almost every major shopping chain. In today's world, Apple Pay is truly one of the best ways to shop online and in person — and is much more secure than cards or cash.
If you're new to Apple Pay, or just want to get the most out of your phone or watch when you're shopping, we've put together our list of the coolest things you can do with Apple Pay on your devices. Despite what you might think, there's much more to this cashless service than meets the eye. Every feature is fully immersed in Apple's ecosystem — and includes all the benefits that come with it.
Scan your debit or credit card to set up Apple Pay
Apple Pay makes setup intuitive and simple. If you're setting up the service for the first time, you'll want to open the Settings app, scroll down and tap Wallet & Apple Pay.
On the next screen, you can add a card of your choice by tapping Add Card. Both credit cards and debit cards can work with the service.
From here, you'll follow the instructions until you're greeted with your phone's camera lens. This is where you'll be able to scan your card and complete the Apple Pay setup.
The coolest part about this is you don't even need to type in your information. Sensors in the iPhone's camera can pick up the textures of the numbers of your card, filling in the blanks and connecting your bank to the phone. Once it's scanned, you're all set and ready to start using Apple Pay on websites, apps, and in-store terminals!
Secure your information with Apple Pay
One of the biggest benefits of Apple Pay actually happens in the background without you knowing it. While developing its new payment system, Apple wanted to provide an alternative that was safer, more secure, and impervious to hackers.
In order to do so, it realized some major software and hardware engineering challenges would need to be overcome. Judging by the success of the last few years, we can assume it succeeded.
Apple Pay protects your information in a very straightforward way: by not using your information at all. Instead, a completely separate chip inside the phone is used to communicate with your bank, which is contacted when you link your card to your phone.
This chip sends out one-time codes between merchant and bank every time you perform a transaction, allowing the purchase to be made. This means even if a hacker somehow got into your phone, or Apple's servers for that matter, they wouldn't be able to grab anyone's personal information.
Send or request money in text messages with Apple Pay
One of the coolest features of Apple Pay can directly benefit your friends and loved ones with iPhones. Using Apple Pay, you can directly send money through iMessage or receive it instantly from other people using the service.
To do so, you simply tap the black Apple Pay icon when you're inside a message thread. You'll have the option to set or request a specific amount, and send it off with a custom message. Funds received go into your Apple Pay wallet, and can be kept on your device or added to your bank account through the card you've set up with the service.
Use Apple Pay at these locations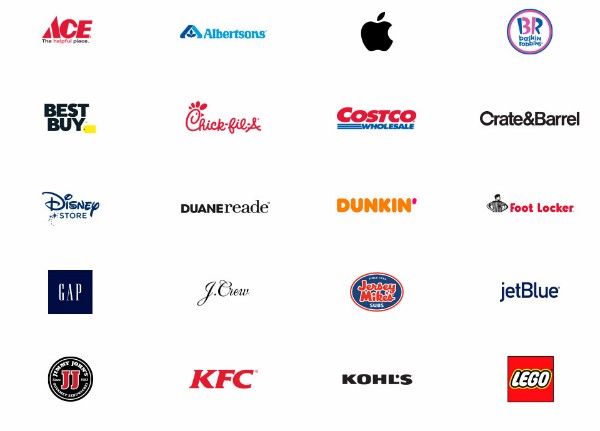 Apple Pay started off small, but has expanded to a plethora of major chains across the country. These are the current selection of stores and restaurants compatible with Apple Pay, but more companies are joining the service each year — so expect the list to grow even more in the coming years.
Use Apple Pay in Safari for online purchases
A massive number of websites are using Apple Pay for everyday transactions. The list is so long, in fact, Apple's own website doesn't even cover them all.
Using Apple Pay for online purchases, however, is a good decision for your security. As we mentioned before, even if someone is able to monitor your screen, log your keystrokes, or intercept your payment, the fact that Apple Pay relies on its specialty chip and one-time codes protects your information while you browse and shop.
Use Apple Pay for public transit
Several cities are already implementing Apple Pay for public terminals and vehicles. Chicago, Portland, and Vancouver all take advantage of Apple's system on their brick-and-mortar kiosks, but other cities have started to add Apple Pay functionality through their apps. These include San Francisco, Boston, Los Angeles, New York, Las Vegas, Denver, and Chicago.
Make sure to check with your local transit authorities to see if your public transportation is compatible with Apple Pay.
Use Apple Pay on campus
Whether you're visiting for Graduation or are a student yourself, you'll be surprised to find that Apple Pay is making its way into several schools and campus stores across the country. Currently, University of Alabama, Duke, University of Oklahoma, and Temple University accept Apple Pay all over campus.
Upcoming schools are John Hopkins University and Santa Clara University, with more expected to be announced in the coming years.
Use Apple Pay to donate to charity
A range of charities and nonprofits accept Apple Pay donations directly from their apps and websites, including American Red Cross, St. Jude's Children's Hospital, World Wildlife Fund, and Product (Red). More are currently accepting donations this way, and more still are planning to join the service soon.
Make in-app purchases with Apple Pay
Just like making purchases in Safari, a range of applications are now allowing users to buy into their in-app purchases using Apple Pay's services. This is a more secure method of exchanging information with an app, so if you're not 100% sure about how safe a particular app is to buy from, you can rest easy that your data is safe.
Connect Apple Pay to your Apple Watch
If you're fortunate enough to own both an Apple Watch and an iPhone, you can configure Apple Pay on your wrist so you never have to whip your phone out when the time comes to pay.
Simply open the Watch app and select Wallet & Apple Pay. In this menu, you'll have the ability to connect your phone and watch for seamless communication at terminals. Once again, this uses the same secure process as before, only the one-time codes now pass through your watch instead of just your phone.
With Apple Pay, Americans are finally experiencing the joys of contactless payment with an added twist of security. With Apple's upcoming credit card in the works, we're excited to see Apple transform the way we do business on an even bigger scale than before. Until then, let's keep our fingers crossed that more stores start accepting Apple Pay soon.