As a small business owner for over 20 years, Kim has partnered with a few hardware and software vendors and companies. These companies may sponsor The Kim Komando Show and Komando.com, but she honestly trusts their time-saving tools, security features and money-saving innovations.
Dell, Epson and Capterra have come to be Kim's trusted go-to hardware and software partners, and they've played key roles in making her business go round. These are the companies Kim hand-selected to keep her business running at full capacity.
So, if you're looking for a hardware partner for your business, a printer that helps reduce ink costs or you need quick software solutions — and who doesn't? — read on.
Key things to know when buying a server
This is a photo of the servers here at Komando headquarters. Yes, we really do use Dell.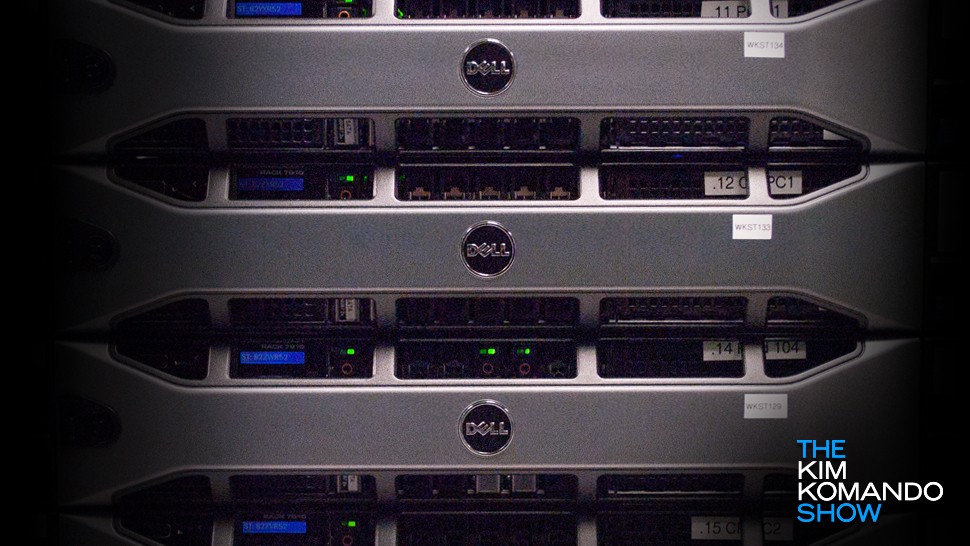 "When it came time to buy servers, I went with Dell," Kim said.
We asked our own John Davila, whose official title is Systems Administrator, though we often refer to him as our IT Super Hero, to give us three things you should consider when shopping for servers to support your business. He recommended the following:
Understand you have options for your servers: Use a physical dedicated server, rent one from a data center or rent a cloud instance (which is a shared resources with others).
You have options for backups: Physical device (on or off-site), backup cloud instance or a hybrid of both for extra protection — especially if one goes offline for any reason.
Consider scalability: Your hardware needs to grow with your business, especially when you start getting more traffic.
We went with Dell because they pride themselves on providing their customers with security, manageability and reliability. Moreover, they produce the latest technology that is most relevant to their users.
What to look for in a printer
Our VP of production services, Mike James, uses the Epson 4750 every day. He rarely has to fill the tank with ink.
The Epson EcoTank may come in various shapes and sizes, but one constant is its ability to make printing easier and more affordable over an extended period of time. How? It's all about the ink.
EcoTank has taken a unique approach. Epson's EcoTank printers use built-in reservoirs, which hold up to two years worth of ink. That's the equivalent of 30 ink cartridges. The tank has one more surprising benefit: Instead of buying new cartridges, simply pour ink straight into the tank.
Learn more about EcoTank's cartridge-free printing.
How to compare options for new software solutions
Let's be honest, looking for software is an unpleasant and often difficult process. You may have heard of a few pieces of software, but you're not an expert on all of them and you don't know which one best suits your business needs.
When we need software solutions, we turn to Capterra, which is a free B2B software guide. It allows users to browse and compare software across a multitude of services and categories.
For example, we recently used Capterra for help finding a suitable project management tool. We looked at several options, including Monday.com, Wrike, Workfront, Trello, Slack and Airtable. For our specific needs, Airtable was the right fit.
Airtable is a user-friendly spreadsheet app that acts as a database, which businesses can use for customer relationship management, project and task management, and inventory tracking.
Capterra serves as a one-stop resource that provides side-by-side comparisons and user reviews. Start comparing your options now with Capterra.