Who doesn't love a freebie? Here's a short list of six things you can get for free for your small business.
But first, stop by our sponsor, Dell, and show them some love and take advantage of its free shipping.
→ Find out how Dell technology can help your small business.
Free logo design
If you need a quick no-frills do-it-yourself logo for a product, service or even a startup company, Logobee offers a free web-based platform called Logo-Maker for designing your own logos. It has hundreds of templates that you can customize with your brand name, colors and slogans.
How do they make money? If you want your logo in vector format (which is good for print, posters, billboards, and large-scale or high-quality graphics), the download will cost you $39.
You can download a PNG file for free, as long as you agree to their terms and conditions, which includes a line that says you don't have exclusive rights to your design — which makes sense. They're giving you free graphics, which means they're giving them to everyone else too.
Below is a screenshot of just a few of their logo templates followed by the raw design of our pretend "My Tech Biz" logo.
Free business advice and mentoring
The Service Corps of Retired Executives, also known as SCORE, provides business advice through its website and this free resource library. The nonprofit has been around since 1964 and connects entrepreneurs with mentors through 300 local chapters, as well as through online channels (email, phone and video chats).
They've also got a library of articles, e-books, videos and downloads. It's sponsored by the U.S. Small Business Administration.
You have to create an account to access the materials, and they'll ask for your full name, address, business name and email address. They offer a variety of online courses for free, as well as local seminars on topics such as employee retention, business plans, digital marketing strategies and even tips on how to close a business.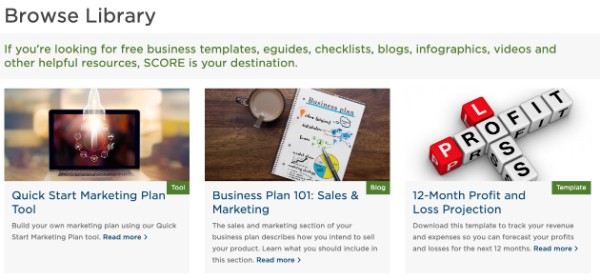 Free tax information
Believe it or not, the Internal Revenue Service has freebies. Search the IRS's home page for "Tax Calendar." You'll find the Small Business Tax Calendar. It provides instructions and options for filing business taxes. It also lists filing deadlines.
You can file your own taxes for free through IRS.gov, and, of course, you have access to all the IRS forms.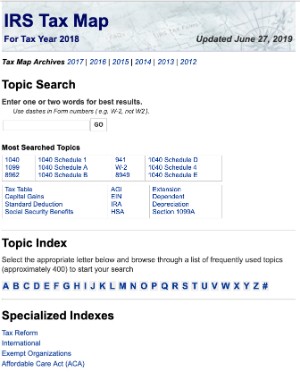 You'll also want to check out the IRS's video library for small businesses and employers, which includes topics such as introduction to federal taxes for new businesspeople. You can watch the video on the IRS site or order a free CD.
Free shipping materials
The United States Postal Service will send you free shipping materials. You can get boxes in all shapes and sizes. Additionally, free forms and stickers will help you prepare mailings.
The USPS also provides information on direct-mail marketing. It offers templates for creating your own mailing pieces. Or, you can find links to private providers.
If you just want to save on shipping costs, you can do that, too. You'll find information on bulk mailings, shipping rates and classes of mail.
Free posters for your business
No, these aren't those inspirational and motivational posters. We're talking about the federal government, which requires you to display information for employees. You can get them free from the Department of Labor.
The DOL isn't all about ugly posters, though. The DOL also has information about retirement and health benefits. You can also read up on workplace health and safety.
The DOL provides average wages for various positions. This is helpful if you don't know how much to pay. For more details, visit the DOL's Bureau of Labor Statistics.
Free newsletters for small businesses
Sign up for Kim Komando's free small business newsletter, which we send weekly and includes tech advice, trends, news, alerts and even a few things that will make you smile. Click or tap to sign up for these free email newsletters.