Security cameras are a great way to protect your property, but they can also violate your privacy if someone uses them against you without your permission.
Camera technology has advanced immensely in the past few years. They keep getting smaller and smaller, making it possible to conceal them any which way. Disguised cameras are now particularly a big part of the problem because they're cheap and anyone can easily buy them online.
You've heard all the scary stories about hidden video cameras. Spycam manufacturers have been creative in producing some of the most cleverly designed (and tiny) camera/DVR systems that can be disguised as anything really — a bathroom hook (really creepy!), a smoke detector, or even an alarm clock.
And worse, as this unfortunate couple found out, hidden cameras are being planted in hotel rooms and vacation rentals without a renter's knowledge! Read on and learn more about their vacation nightmare.
Creepy Airbnb spy cam
A British couple got the shock of their lives when they discovered a hidden spy camera in an Airbnb apartment they rented while on vacation in Toronto.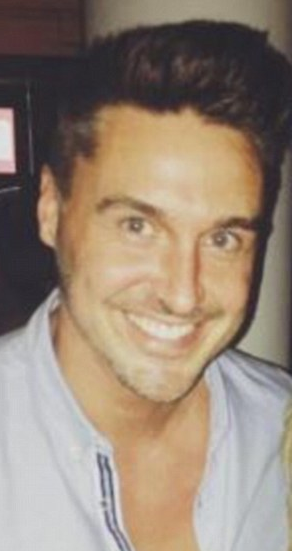 Dougie Hamilton, 34, said that he found the camera concealed in a digital alarm clock that suspiciously faced the apartment's living room and open bedroom areas and "can see everything."
As the Daily Record reports, the couple had only been in the rental for around 20 minutes when he spotted the creepy clock. At first, he shrugged off his suspicions but his instincts proved him right.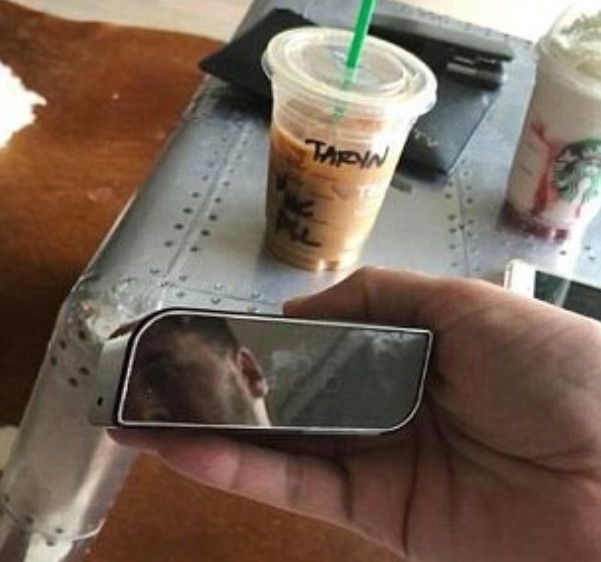 "In my head, I felt a bit weird even thinking it and I kept telling myself not to be daft. But there was just something," he confessed.
Hamilton said that the camera was "'connected to a wire like a phone charger'" and he now suspects that it has taken footage of the couple.
"I took the charger out of it and saw there was a lithium battery in the back. At this point, I slid the front facing off the clock and could see there actually was a camera," Hamilton explained. "We didn't know if the owner had been watching. It just felt really creepy and we didn't want to stay.
We're innocent-minded people but the clock was facing where our bed was and we thought it might be for something more sinister like a sex ring."
An investigation is now underway
The Toronto Police Department has confirmed that it is currently investigating Hamilton's claims.
"We received a call last Thursday regarding what appeared to be a video camera in a clock in an apartment. The investigation is continuing," a spokesperson for the Toronto police said.
Hamilton also said that Airbnb is looking into the matter. In the meantime, Airbnb has promised him a full refund and said that it will be canceling all future reservations on the property.
"Airbnb passed it on to their security team. They told us to pick one of three luxury hotels close by and said we could leave the Airbnb and get a full refund," he said.
Despite this experience, Hamilton said that he will not stop using Airbnb rentals on his trip but he'll start giving the rooms a "quick scan" when he checks in.
As for Airbnb's response? A spokesperson has this for an official statement: "We take privacy issues extremely seriously and have a zero tolerance policy for this behavior. We have removed the host from the platform while we investigate and are providing the guest with our full support."
How to spot hidden cameras
Cameras come in all shapes and sizes. There are larger ones that look like cameras, which are easy to spot, but smaller cameras can slip behind furnishings, decorations or vents. Then there are spy cameras that hide in everyday objects like alarm clocks, smoke detectors, stuffed animals or picture frames.
A simple way to spot most types of cameras is to look for the lens reflection. This requires turning off the lights and slowly scanning the room with a flashlight, or laser pointer, looking for bright reflections. Be sure to scan the room from multiple spots so you don't miss a camera pointed only at certain places.
You should also do a close visual inspection of the vents, as well as any holes or gaps in the walls or ceilings. Fortunately, for a camera to see you, you have to be able to see it as well, so it can't be entirely hidden.
In addition to lens detection, you can also get an RF detector. This can pick up wireless cameras within 10 feet or so. Some of the expensive ones have screens to show you what the camera is seeing. Unfortunately, RF detectors aren't great for wired or record-only cameras. For those, you'll need to stick with the lens reflection method.
If you can connect to the rental's wireless network, a free program like Wireless Network Watcher shows which gadgets are connected. You might be able to spot connected cameras. Just be aware that the owner might have put the cameras on a second network, or they could be wired or record-only types.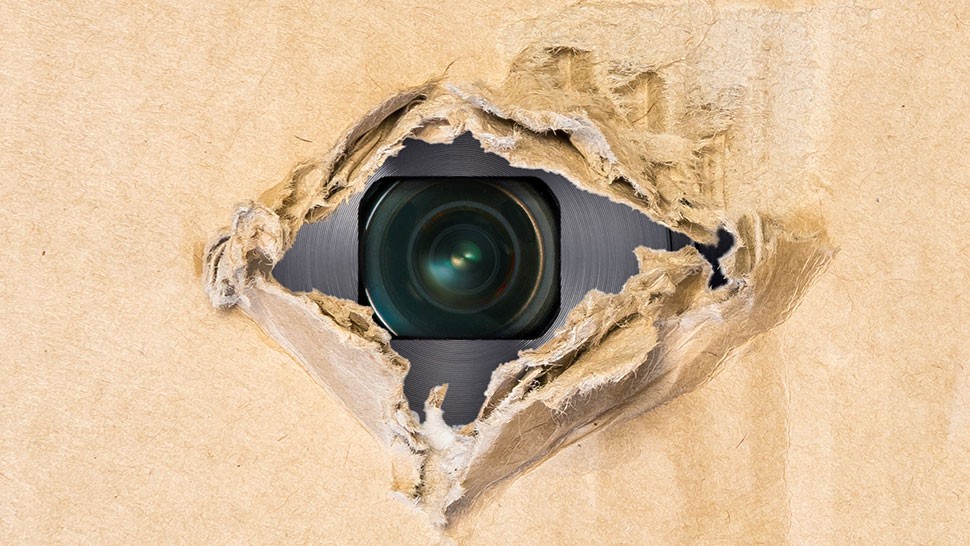 What to do if you find a spying camera
If the presence of indoor surveillance cameras was not disclosed to you, the answer is simple: Pick up the phone and call the police. Tell them you have direct evidence that someone is spying on you, without your knowledge or permission, inside your rental. Use this exact phrase.
While you're waiting for police to arrive, document the situation with video and photos on your smartphone. If you are traveling with others, ask them to be witnesses. Remind them they were about to be victimized, too.
Once you have your police report, contact the rental site.
Make no mistake. Stumbling over surveillance cameras isn't just creepy. This is a big deal involving your basic constitutional rights and the law.
Don't forget to share this article with family and friends. Simply press the share button along the left-hand side of the page to post it to Facebook. They will be glad that you warned them about this creepy situation.
Hear Kim talk about every vacationer's nightmare: a hidden camera. Tap or click below to listen to a Komando on Demand podcast.