Companies are collecting data on you whenever you use the internet. This information is used to target you with ads or is sold to third parties. Either way, it's terrible news.
People search sites use public records to get information on you, which is available for anyone who wants to see it. Hackers, scammers, and jealous exes all are welcome when it comes to your data. Tap or click here for our growing list of invasive people search sites and what you can do about them.
For this week's entry in our Opt-Out Tuesday series, we'll show you how to remove yourself from RocketReach.
Here's the backstory
Don't ever pay for any people search service. Most of these sites are scammy in nature. You may think you're paying for one report and find that you've been roped into recurring charges.
And never pay to remove your information from any site. This process must be provided for free.
But be careful which links you click when opting out of people search sites. Links they provide are often ads that lead you to another site that requests payment. We'll provide accurate links to remove yourself from these sites with each Opt-out Tuesday report.
Do you have older relatives who may not know about these sites? While you're opting out yourself, why not do the same for them? Just type in their information as you would your own, and follow our steps to completion.
RELATED: Free, fast test to see how much private info your browser is leaking
Get out of their reach
RocketReach sells professional and business information online. The site boasts verified data for 700 million professionals across 35 million companies.
If you have a job or business that attracts salespeople, there's a good chance you'll find your personal information posted here, but it's not limited to that.
How to opt out of RocketReach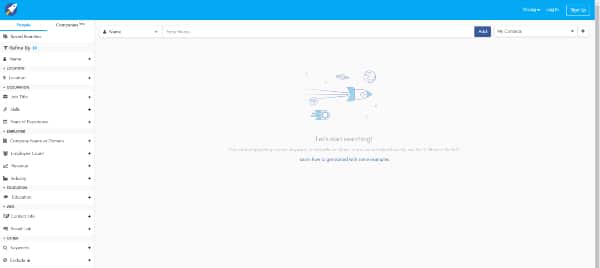 Use the filters on the left to refine your search.
When you find your profile, click on your profile photo or icon. Do not click on Get Contact Info, or you'll be prompted to create an account.
Copy the URL and go to rocketreach.co/claim-profile.
Paste the URL and fill in your name, company and email address.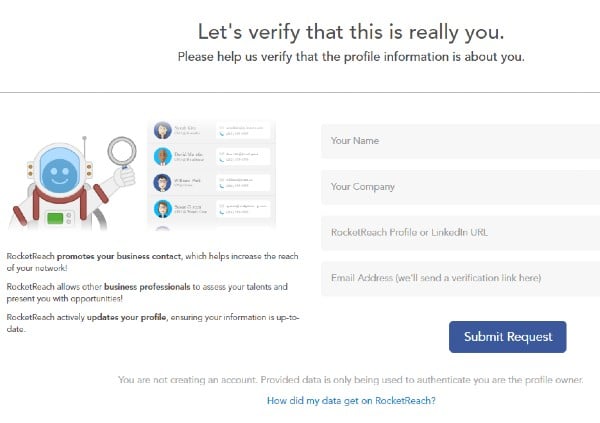 Click Submit Request.
Check your inbox for a message from RocketReach.
Click the Claim Profile button in the email to be taken to a screen with information about your profile.
Now select Remove My Profile at the bottom of the screen and confirm on the next page by clicking Remove My Profile again.
You'll be taken to a confirmation page saying it may take several weeks for the changes to take effect.
Send a message to support@rocketreach.co if you need more help.
Keep reading
One tool to keep your online activity PRIVATE and opt out of intrusive cookies
Don't want to get any more ads for weight loss or dating? Here's how to opt out