Blocking threats online feels like a neverending game of whack-a-mole. That's why it's important to take safety precautions before it's too late and a criminal already has compromised your system. The best way to protect yourself is with a virtual private network.
A VPN encrypts your entire internet connection to protect all your communications, even over unsecured networks. It stops your internet provider from tracking you — something your browser's incognito mode can't do — and lets you unblock websites and bypass filters.
But, how do you know which VPN is the best for you? Well, there are many factors that go into a great VPN and we'll go over everything that you need to look for when making the right choice.
Never compromise speed or privacy
You've probably seen some offers for free VPNs out there at some point. While saving money is always tempting, especially during troubling times, there are certain things you just shouldn't skimp on. A VPN is one of those things.
Why, you ask? Well, in most cases when a company offers its services for free, you're the product. Many free VPNs will sell your data and collect everything, and we mean everything, that you do when you're using it. That's how it makes money without charging you a fee, and it's a total breach of trust and privacy.
Not only that, but free VPNs will slow your connection down while it's collecting all your data. It's free for a reason. Before you know it, you'll start seeing more spam, targeted ads and maybe more robocalls.
For just a few bucks a month, you need a VPN that doesn't track you or collect data on you. We recommend our sponsor ExpressVPN, one of the fastest and most user-friendly VPNs on the market. Its clear cut privacy policy describes it doesn't log any sensitive information and, unlike its competitors, it isn't a superficial marketing tactic.
Find a service you can trust
Like we said, free VPNs are a bad idea, period. You need to go with a service you can trust that incorporates plenty of security measures to ensure your safety on your computer, tablet or smartphone.
Here are some security features to look for in a VPN:
IP masking using server locations around the world
Industry-standard 256-bit AES encryption
Network Lock (kill switch)
No activity logs and no connection logs
Private, encrypted DNS on every server
ExpressVPN has all these features, plus a dedicated team of security engineers working to constantly upgrade its network and apps to address new threats to your privacy. It's why ExpressVPN is the clear choice when it comes to trust.
A great guarantee is a must
Some VPN services offer a free seven-day trial period. But is seven days really enough to make such an important decision? The honest answer is no.
You're better off looking for a company that truly stands behind its product and offers a 30-day money-back guarantee. This will give you enough time to thoroughly test it to make sure it lives up to your expectations.
That's exactly what you'll get if you decide to give ExpressVPN a try. If you're not 100% satisfied, let ExpressVPN know within 30 days and you'll get a refund. It's that simple! No hassle, no risk.
Even better, you can get an extra 3 months free when you sign up for a year, just for being one of Kim's listeners when you sign up at ExpressVPN.com/Kim.
Make sure all of your devices are protected
Most of us have more than just one device that needs protection these days. It's not just your desktop computer to worry about anymore.
You probably have a smartphone, laptop and maybe even a tablet you use to get online. Each and every device that connects to the internet is at risk of being spied on or being infected with malware and other security threats.
A single ExpressVPN subscription comes with easy-to-use apps for every device you own. It works for Mac, Windows, Android, iOS, Linux, routers and more.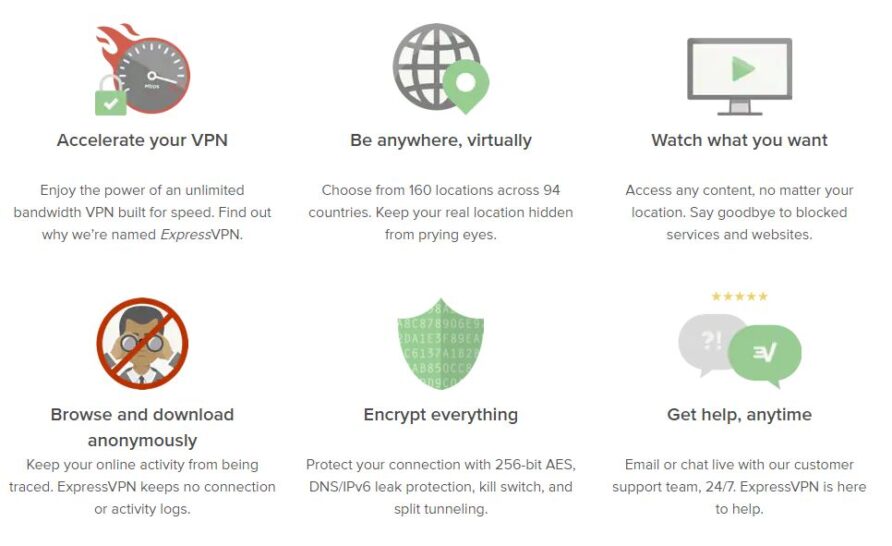 Setting it up is simple, too. Tap or click here to get ExpressVPN on all your devices.
Use the VPN that Kim trusts: ExpressVPN. Get three months free when you sign up for one year at ExpressVPN.com/Kim.