During the summer months, many places in the U.S. become hot and humid. This can be a cause for musty odors or mildew. Drying out the moisture in the air is one way to make sure that mold doesn't grow. This can be done through a portable dehumidifier.
The devices are perfect for use around the house as they tend to have wheels for mobility and can be used in different-sized rooms. Several health benefits are attributed to the use of a dehumidifier.
But if you use one, you might be in danger. As many as 2 million dehumidifiers are now the subject of a recall. The devices have been identified as the cause of millions of dollars in property damage and serious injuries to users. Tap or click here for medical devices that were recently part of a recall.
Here's the backstory
The recall spans an immense list of dehumidifiers, but they are all being pulled back for the same reason. Manufacturer New Widetech has received over 100 reports of the devices overheating, with many catching fire or emitting smoke.
This naturally poses a huge risk to consumers. The defective products have already caused $17 million in property damage in the U.S. No damage or injuries have been reported in Canada or Mexico, where the devices were also sold.
Models affected by the recall
The devices affected by the recall were manufactured before Sept. 1, 2017, and involves 25-, 30-, 35-, 45-, 50-, 60-, 65-, 70-, and 74-pint dehumidifiers. All recalled units were sold at Lowe's, Costco, Walmart and Menards from Feb. 2009 through Aug. 2017 for between $120 and $430.
It encompasses the following brands and model numbers:
AeonAir
Amana
ArcticAire (Danby)
Classic (Danby / Home Hardware Stores)
Commercial Cool
Danby
Danby Designer
Danby Premiere
De'Longhi
Edgestar
Friedrich
Generations (Danby)
Haier
Honeywell (JMATEK / AirTek)
Idylis
Ivation
Perfect Aire
SuperClima
Whirlpool
Whynter
We have to stress that this is only a small snippet of the models in the recall. You can see the entire list on the Consumer Product Safety Commission website here. To search the site for your model number quickly, press Ctrl+F on a Windows computer and insert your model number. Press the Enter key to search the page for the exact text.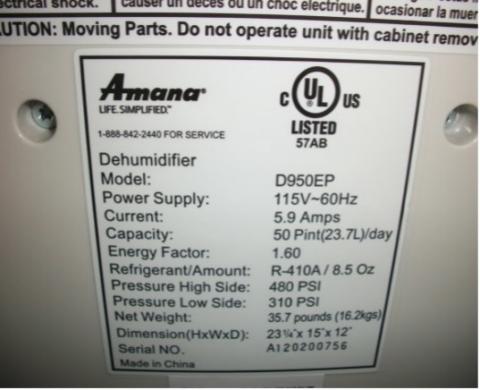 There is also a verification tool available on the recall website, where you can easily check if your model is in danger of overheating.
What you need to do
The CPSC warns that if you have one of the models included in the recall, you must stop using it immediately. You will be entitled to a refund, but you won't get the full amount of the dehumidifier back. Rather, the amount of the refund is pro-rated based on the age of the device.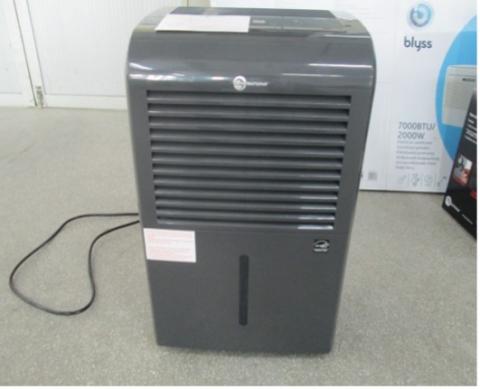 You can contact New Widetech for more details. Reach them at 877-251-1512 from 8 a.m. to 7 p.m. ET Monday through Friday.
Keep reading
Generators sold at Home Depot, Lowe's, Costco and more recalled for finger amputation and crushing hazards