Have you ever downloaded an app after reading the reviews and been sorely disappointed at what the app was really like? Well, you aren't the only one.
For years app stores have been littered with fake reviews that make it hard to know a quality app from a scam. Tap or click here to see apps with great reviews — Here are the clues that they're mostly fake. And while there was once a process to report app store scams, it was removed.
Well, iOS 15 came with an update to reporting scams on Apple's App Store. Now that Apple's made it easy to report App Store scams, we'll show you how to do it to help keep it safe.
A silent addition
After not having the feature available for some time, Apple discreetly reintroduced the Report a problem feature along with the iOS 15 update. The new update is quite improved from the previous version, allowing you to report directly in the App Store and letting you call out scams.
RELATED: 5 freebies from Apple anyone can get
Previously, the function was far from user-friendly. To report a scam, you would have to scroll to the bottom of the tab in the App Store to report an issue. From there, you would be redirected, need to re-sign in and be redirected again to Apple Support.
Plus, the old process only allowed complaints if you'd already been the victim of a scammy app. The options for reports were also limited.
How to report scam apps in Apple's App Store
Apple recently rolled out a Report a Problem link for iOS 15, iPadOS 15 and macOS Monterey. It's a way to report concerns with content that you've purchased or downloaded.
Even better, the feature is easy to use. Here's how:
Begin by opening Apple's App Store. Next, tap your profile picture or initials in the upper right corner. This takes you to a list of apps installed on your device. Scroll down until you find the app you want to report and select it. Now the app's description page is open, and you'll scroll down to Report a Problem. It looks like this: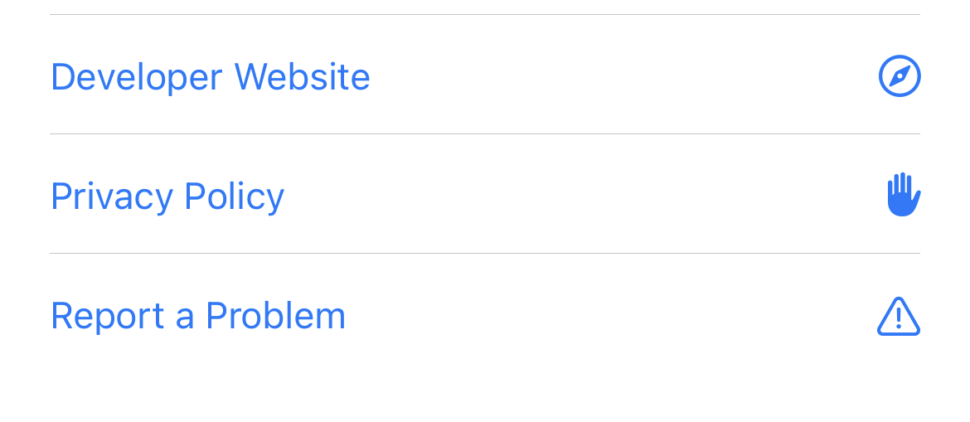 Tap Report a Problem. Now Apple will ask you to sign in using your Apple ID. Select continue. If you have Face ID as your security protocol, your device will use it to sign you in. Once logged in, you'll be taken to a page that asks, "What can we help you with?" Tap the drop-down menu and select Report a scam or fraud.
Note: There are other options, including Report offensive, illegal, or abusive content. Here's what it looks like: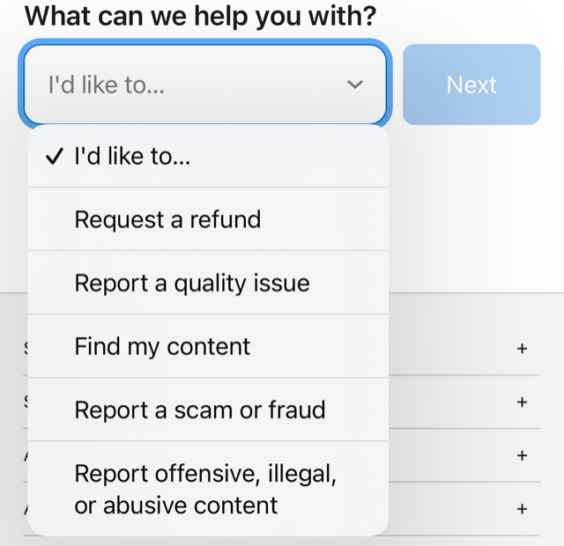 Once you've made your selection, tap Next. On the following page, you will describe the problem in a text box labeled Describe the issue. After you've explained the situation, tap Submit near the top of the screen. That's it. The scam app has been reported.
You may also like: iPhone warning: Apple says doing this can ruin your camera
Here's how Apple describes what happens next, "Apple's App Review, Discovery Fraud and Live Moderation, and Financial Fraud teams investigate reported problems for signs of fraud, manipulation, abuse and other violations of the App Store Review Guidelines, and will reach out to developers to resolve issues."
Keep in mind that the update is only available to those in the U.S., Canada, Australia and New Zealand. Apple plans to continue rolling it out to other countries in the coming months.