Ah, the wallet — a staple of back pockets and handbags for decades, filled with credit cards, loyalty cards, ID and more. But times are changing and big, bulky wallets aren't the necessity they once were.
Those wallet-sized photos once proudly carried in the wallet have transitioned to your smartphone. Now everything else is, too, from your payment cards to your driver's license.
That means you can downsize to smaller options for the cards you still have to carry while also making it harder to lose, thanks to tracking tech. Remember that Father's Day is right around the corner, so maybe it's time to give the gift of a wallet upgrade.
Welcome to the future of wallets
While I love new technology and try to be an early adopter as often as (financially) possible, some things for me have been harder to let go of.
I had one of the very first smartwatches years ago, called the Pebble, and upgraded to the Apple Watch when the first generation was released. Even so, it still took me a long time to transition away from my classic analog Seiko watch.
The same goes for my classic leather wallet. Even though it's filled with cards I don't need, I've stuck with it — until now.
Ekster Aluminum Cardholder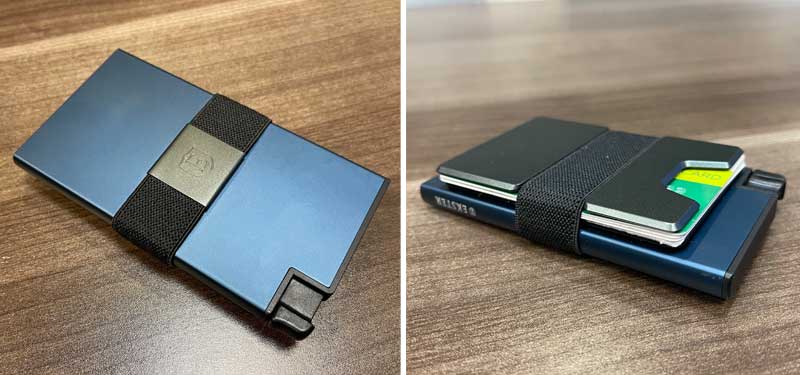 While many brands make minimalist wallets, including options for a front pocket, there was something different about versions made by Ekster which I learned first-hand with a couple of different wallets the company sent me to review. Let's go over the basics first …
While Ekster makes more of a traditional bifold wallet, it's the company's series of cardholders that really stand out: the Parliament Wallet, Senate Cardholder and the recently-released Aluminum Cardholder. It's the latter we'll be focusing on here, with some of these key features:
Made of space-grade aluminum
Holds up to six cards in the main cardholder, and up to nine more in the expandable backplate
RFID-blocking plate prevents wireless theft
Elastic band that can keep cash in place
The standout feature that separates Ekster from other options is the low-profile button at the bottom that fans out your cards like a switchblade for quick access.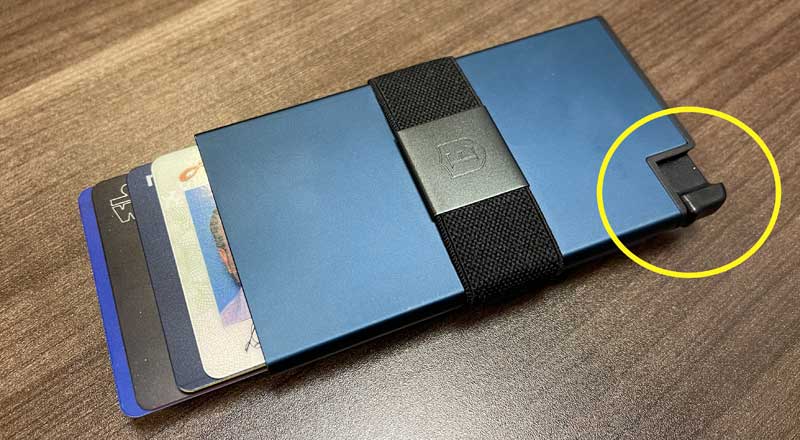 Ekster wallet in action
While I was excited to try out the Aluminum Cardholder, I was still skeptical. Like I said, some things are hard to let go of.
Not to mention, this is a front pocket wallet that's not supposed to be sat on, so be prepared to make a little room depending on where you carry your phone and keys. That's not a problem when you have as many pairs of cargo shorts as I do, but I'm told those aren't exactly in style anymore.
News Director Ben also reviewed this Ekster wallets on Kim's show, which you can watch below:
Back to the cardholder itself, I realized I didn't need to carry as much as I do in my overly-bloated leather bifold, so I performed a little audit. Picking out only the debit and credit cards I actually use along with my ID and a few other cards, I still had more than enough room to store them in the Aluminum Cardholder. That's also considering that several of those cards are also saved digitally in the Apple Wallet on my iPhone.
Other cards I rarely used can stay in the old wallet, along with all the loyalty cards that never make an appearance anyway. When checking out at any given store, they typically want a phone number or email address, so the card is kind of a waste of space.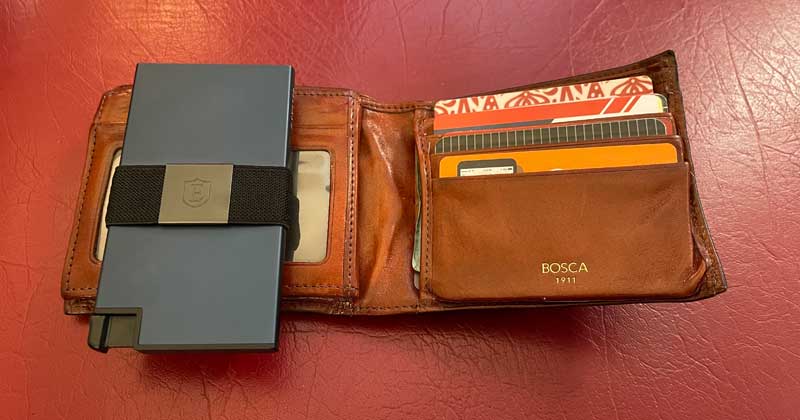 I categorized my cards, putting my ID and most-used payment cards (a total of five) into the main, spring-loaded cardholder and put lesser-used items such as insurance cards in the expandable backplate section. Everything I needed for daily carry seemingly fit in the cardholder that's infinitely smaller than my usual wallet.
And my old wallet doesn't have that button that springs my cards out, which is hands-down my favorite part of this cardholder. While I'm afraid I'll wear it out, I find myself mindlessly pushing that button to reveal the cards, then pushing them back into the cardholder. Then repeat.
The most important detail in my experience so far is that the cards have stayed securely in place. I haven't come across any situation where they've slipped out of the main cardholder or the expandable backplate.
Add a little security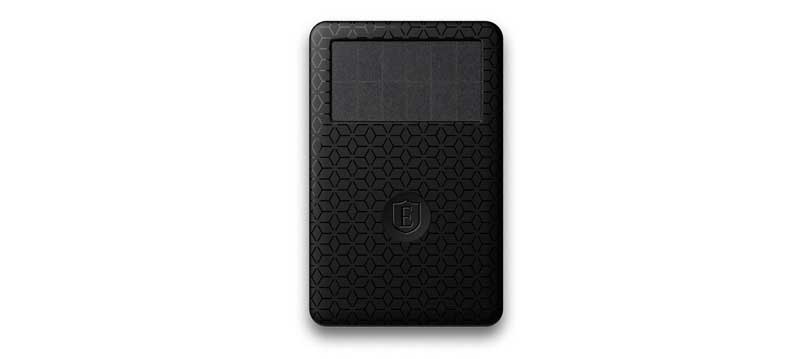 Having a smaller wallet means it can also be easier to lose it. That's why Ekster also makes a Tracker Card to complement the wallet (sold separately). I own a credit card-shaped Tile Slim that I transitioned from my old wallet to this one, so I don't have experience using this tracker, but here are some of its key specs:
The two-way ringing feature means you can "ring" your wallet from your phone and vice-versa when it's your phone you can't find
It goes beyond the typical Bluetooth range through a BLE network that utilizes others' devices to help locate your missing wallet
No batteries — this tracker is solar-powered and lasts up to two months on a charge
Compatible with voice assistants like Siri, Alexa and Google Assistant
The even smaller option: Ekster MagSafe Wallet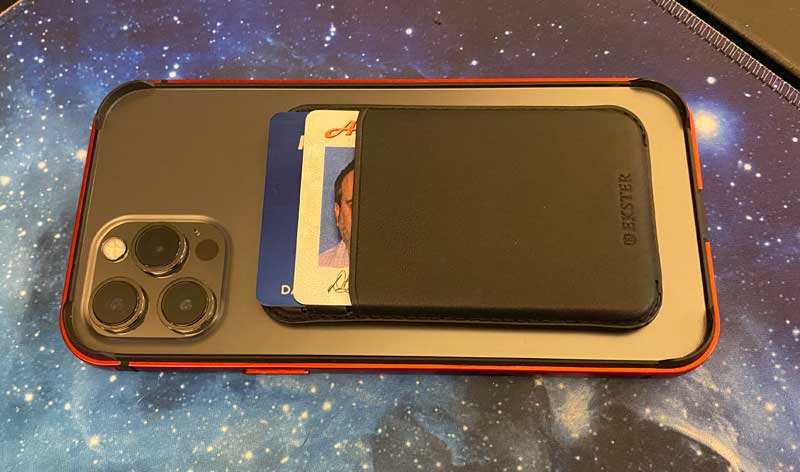 Then there are the times that even small wallets are just a little too much to bring along. Over the past year of mainly working from home, I discovered I couldn't carry as much in gym-style shorts and pants.
Ekster also makes a MagSafe Wallet designed to work with the latest iPhone 12 lineup for those situations. It's a small leather wallet that magnetically attaches to the back of the iPhone and holds three cards. It'll hold four, but it's a tight fit.
You won't find a cool, spring-loaded release button, but there is a relatively easy-to-use thumb slot to push a card out. I've taken this wallet with me several times, and the magnets hold on to the back of my iPhone just fine.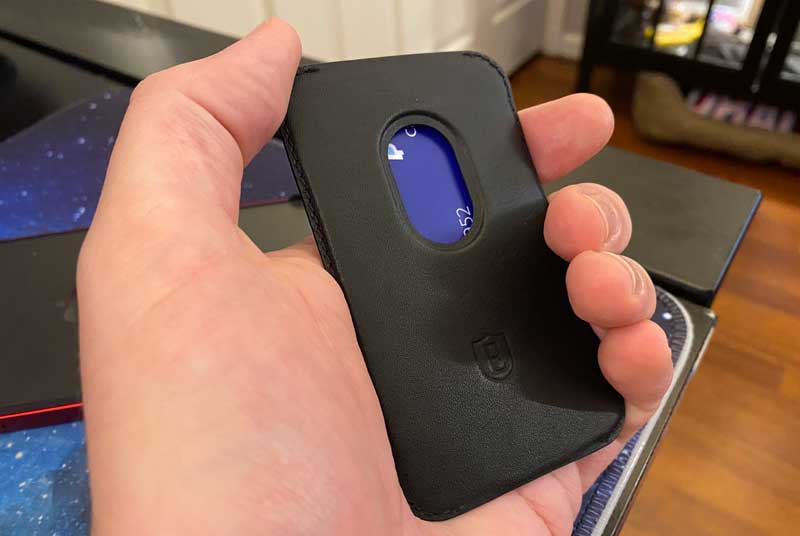 Are these wallets worth the price?
I admit I was more impressed with the Aluminum Cardholder than I thought I would be, and below are the pros and cons.
What I like
Cards stay securely in place
Small, but not too small; comfortable to carry
It holds the right amount of cards for me
Well-constructed, durable
A wonderfully magical switchblade function
What I don't like
The aluminum is easy to scratch; keep in a different pocket from your keys
A little on the pricey side (see below)
As you can see, there's much more that I like than I don't, with the added bonus of no more bent and/or otherwise warped cards that come from sitting on your wallet all day! Let's just say I've had to replace my Best Buy credit card more than once.
The Ekster Aluminum Cardholder retails for $79, but right now, it's on sale for Father's Day. And there are a bunch of different colors to choose from. The Tracker Card is also on sale, which typically retails for $49. Even with the discount, it's a little steep compared to a Tile Slim but does have a few tricks that one doesn't have.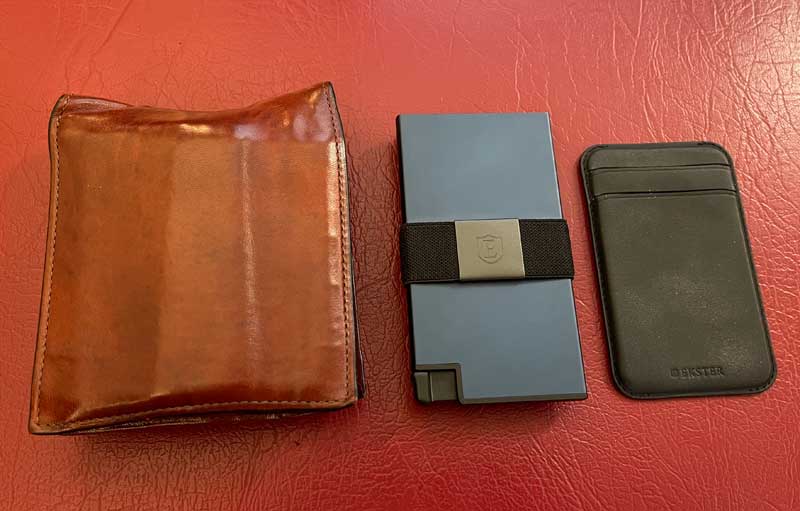 The Ekster MagSafe Wallet typically goes for $39 but is also on sale for Father's Day. It's already much cheaper than Apple's leather MagSafe Wallet, but it lacks a few features you'll find with other third-party options, like different colors and the ability to turn into a stand.