The modern era of the internet is a scammer's paradise. There are countless ways criminals can trick people, steal money and mask their identity all at once. Regulators and corporations do what they can, but it's no easy task to keep massive platforms in check.
So, what's a person to do against this onslaught of schemes and scammers? Well, as the saying goes, "knowledge is power."
We've compiled a list of some of the most tricky scams that have affected countless individuals — and they've even managed to fool some of the sharpest internet users out there. Here are some of the fastest-growing scams threatening the security of the internet as we know it:
1. Your benefits are (not) in danger
According to the FTC, the most commonly reported scams involve tricking individuals into giving up their Social Security info. By masquerading as the Social Security Administration, cybercriminals have been sending an "urgent" call to their victims' phones.
They claim Social Security numbers are "being suspended" or "benefits are about to end" — neither of which would ever actually happen, according to the FTC. Then, criminals typically ask to confirm Social Security numbers, or ask for additional information like a bank account to "redirect funds."
One woman, in particular, was hit hard by the scam and wound up losing a new car's worth of cash from a single phone call.
To protect yourself from scams like these, just remember the Social Security Administration will never threaten or extort you, nor will it "suspend your number" or end your benefits. If you receive a call like this, your best defense is to just hang up and report it to the authorities.
2. Unauthorized use of your device
If you own an Apple product of any kind, you've probably already heard of or encountered the "AppleCare Technician" scam. They're so prevalent that they make up a sizable portion of the robocalls flooding phones today.
When an AppleCare scammer calls, they usually say there's been "unauthorized use of your AppleID" and tell you to take security measures to keep your account safe. The next steps can vary wildly depending on the scammer, but the end goal is charging you for "tech support." Sometimes they'll go even further and have you purchase items like gift cards or Bitcoin.
When you get a tech-support call, your first instinct should be to check the phone number. Since many scammers are getting better at spoofing official numbers, your next clear sign should be whether the caller asks for identifying information.
Real tech support agents will never ask you for private data or financial information over the phone. If the caller has you perform any actions involving cryptocurrency or gift cards, that's the reddest of red flags you could get. Hang up and block the number.
3. These Ne'er-do-wells are not your neighbors
There's been an increase in robocallers dialing from local numbers. According to a report from The Better Business Bureau, "neighbor spoofing" is an increasingly popular way to undertake scams and help criminals build lists of even more numbers to harass.
There's no boilerplate call template for neighbor spoof scams, but the process is more a means to an end. Just answering the call is enough to be added to a list more scammers can take advantage of.
To stay out of harm's way, you'll need to avoid answering scam calls altogether.
Most spoofed numbers tend to fake the area code or first 3-digits of the phone number, with the later digits being randomly assembled. Sometimes they'll even mimic the first 6 digits (including area code) of your own number. If you get a call from a local number you don't recognize, let it go to voicemail. If it's real and important, the caller will leave you a message.
Alternatively, if you're on an iPhone, you can use iOS 13.1's built-in call blocking feature to automatically screen and send unknown numbers to voicemail. Just remember to turn it off if you're expecting a pizza delivery or plumber visit.
4. Reject this rental racket
The FTC is also alerting consumers of an increasingly common scam involving rental apartments, homes and vacation units. Due to the obscurity of housing laws and regulations, this scam has claimed its fair share of victims.
This rental scam gets its legs primarily on real estate listing platforms and boards like Craigslist. Most commonly, these scams will show a clean, perfect looking rental unit at a highly competitive price. When contacted, the scammer will request an "application fee" before even allowing you to step foot in the unit.
Once you've paid the fee, however, they make off with your money and are never heard from again. That's not even the full extent of the scam, either. Some of these con artists are bold enough to ask for a full month's rent as a "deposit."
This one, thankfully, is a lot easier to avoid. When you're browsing for places to rent or buy, simply stick to trusted apartment or real estate databases. No reasonable landlord or property owner would ask for cash upfront before even showing the unit — but since when has logic mattered to scammers?
5. Facebook fakery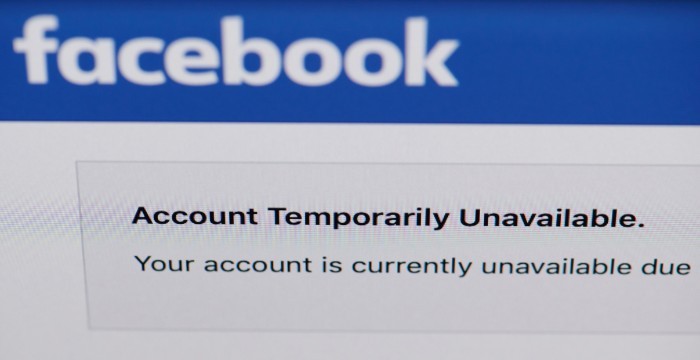 Facebook has long been a breeding ground for scammers and their ilk. One of the most popular tactics now involves compromising your Facebook account to help spread the scam further.
The first sign of this scam is a message from a person on your friend list that says some version of, "Check out this video. Is this you?" If you click on the video, you're taken to a malicious website that captures your Facebook login information. Once your account has been infected, the scammers will use your name to spread the same scam to others on your friends list.
Just as with phishing schemes, you're safe so long as you don't click on any links. Even if it seems to be from someone you trust if you receive a message asking you to click on an unknown link, ask your friend if it was really them who sent it. You might even end up helping them recover their account.
6. Browsing buyers beware
The classic "bait and switch" scheme is as old as time itself — and people still fall for it. This one uses the power of social media to spread bogus product listings across the internet.
If you're browsing the web and see an ad for a for-sale item with a price that's too good to be true, it probably is. Sometimes scammers will attempt to sweeten the pot by promising to donate proceeds to charity or activist groups. It's only when weeks have passed and your item remains undelivered that you realize you were taken for a ride.
Sales scams vary, so always use your best judgment. Compare prices with other resources online and make sure the location you're buying from is reputable. If you do happen to fall for a scam but you paid via PayPal, in most cases, you can recover the money you lost.
Bonus: Confirm your suspicions with this handy scam-checking tool.
To help consumers manage the sheer amount of scams sweeping the web these days, the Better Business Bureau has put together a handy tool that tracks the most popular scams for reference. Plus, if you're a victim of a scam, you can report it here to protect others from harm.
Click or tap to visit the BBB's Scam Tracker.
You can also file a criminal complaint through the FBI's Internet Crime Complaint Center (IC3). Click or tap here to get started.