Home security is as important as ever, and the great news is there are plenty of cameras that will help protect our homes. They are easy to set up and do a great job of monitoring what goes on in and around your home, with some doing even more than that.
But along with just watching the happenings, one of the best things they can do is record the video to be watched later. After all, you probably don't have time to just monitor your home all day, but may at some point have a need to check the tape.
Keep in mind when we say "tape" we mean the recording, which these days is often found in cloud storage. Most manufacturers have designed their cameras to utilize the digital storage, though it often comes at a price.
It doesn't always, however, which is why you may want to find a camera that comes with free storage. There are plenty of devices out there and you may not have time to look into them all, which is why we have this list of some of the best options you can find.
Amazon
The Amazon Cloud Cam is good both inside and outside and will let you see everything whether it happens in the light or in the dark in 1080p Full HD. It provides two-way audio, so you can listen in and talk through it.
Not surprisingly, it will work with Alexa, and will provide you with notifications when it sees activity. The Cloud Cam will stay connected 24 hours a day, seven days a week, and you can watch, download and share the last 24 hours of motion alert video clips for free.
Those are just the basic features, though. You will also get 30 days of Cloud Cam's advanced features free, with the opportunity to add more for an additional cost. After that, the Basic plan is $6.99 a month or $69.99 a year for seven days of video clips, and support for three cameras. The Extended plan offers 14 days of video clips and supports five cameras for $9.99 a month, $99.99 a year. The Pro plan has 30 days of clips and supports 10 cameras for $19.99 a month, $199.99 a year.
Canary
Canary works with Alexa for voice control while offering versatility that makes it perfect for indoor or outdoor use. It provides HD video both day and night, with a wide-angle lens that can pan as well as zoom in.
The Canary has AI-powered intelligence with person-detection and smart alerts, all included for free, as well as one-touch emergency services that come pre-populated in the Canary app. With Smart Arm/Disarm, it will automatically switch between modes when you come and go, and it is Wi-Fi enabled meaning there is no need for any hubs.
A 360 magnetic base makes it so that the camera can be mounted on a wall or stand upright, and it provides 24 hours of free cloud storage.
Canary offers memberships with more features, such as full-length videos and video history going back for 30 days, for $9.99 a month.
Nest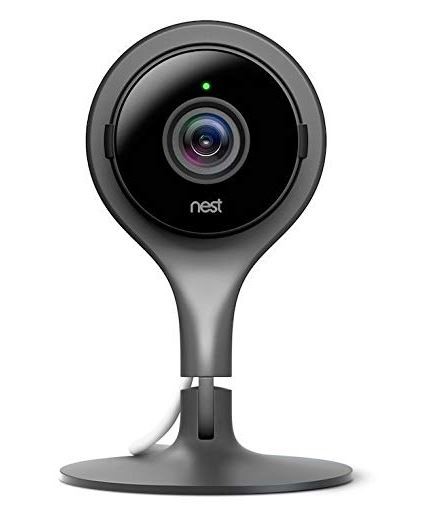 This camera is meant for indoor use, though there are outdoor options provided by Nest. It works with Alexa for voice control, and will send you alerts through the Nest App whenever it detects movement and activity.
The Nest Cam does more than monitor video, though, as it has a built-in speaker and mic. With that, you can listen in to what's going on, or even talk to someone or perhaps a pet through it.
The camera provides 24/7 live streaming in 1080p HD, and can save 10 or 30 days of continuous video history in the cloud.
Nest offers subscriptions for more features, from $5 a month/$50 a year for a five-day history with 24/7 recording, to a 30-day video history for $30 a month/$300 a year.
Netgear Arlo Pro
A camera that works with Amazon Alexa for voice control, the Netgear Arlo Pro comes in a variety of different kits depending on how much you want to spend and how many cameras you need.
Motion-activated, wire-free and with night vision, they are weather-resistant and perfect for use both indoors and outdoors. The recorded video will be in HD, and the camera will record and alert via email or app only when motion is detected.
It comes with seven days of free rolling cloud storage, which is among the longest you will find.
Arlo offers subscriptions to save longer periods of video storage. After a one-month free trial, Arlo Smart plans start at $2.99 per camera per month, or $9.99 per month for up to 10 cameras.
SimpliSafe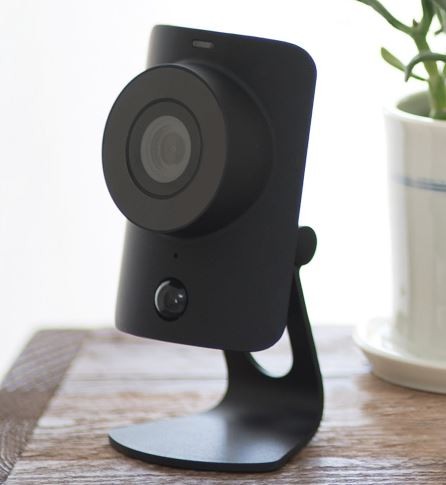 Our sponsor SimpliSafe has a camera that provides HD video 24 hours a day, seven days a week. It features intruder and motion alerts, and allows you to keep an eye on your home for free from your smartphone, tablet or computer.
Its intelligent sensors are calibrated to detect the unique heat signature of humans, and it can record at any time with only the push of button. The camera has 120-degree field of vision, which can see clearly at night while providing audio, too.
The SimpliSafe camera works on Wi-Fi, and with the purchase of a plan will give you 30 days of cloud storage.
Don't wait for something bad to happen — keep yourself and your family safe TODAY! As a listener to the Kim Komando Show, you get free shipping and free returns! Just visit simplisafe.com/kim to protect your home with SimpliSafe today.
Wyze Cam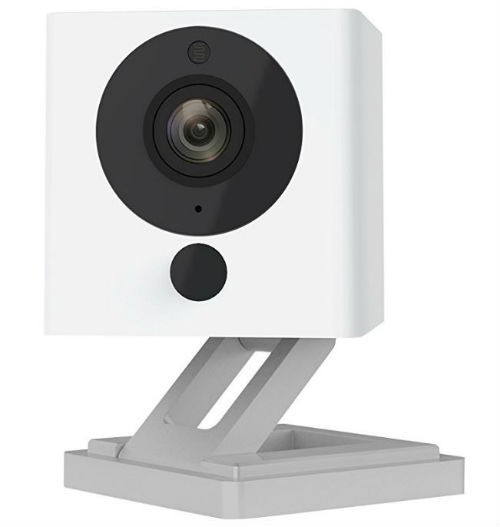 You may not be familiar with the brand, but in terms of features the Wyze Cam provides pretty much everything you could want. It films in 1080p HD and is great for your front door, kid's room or anywhere else you may want to put it, as long as it's inside.
The Wyze Cam works with Alexa, and it has night vision that works up to 30 feet away. It connects to 2.4GHz Wi-Fi networks, and features a motion-tagging technology that detects and outlines motion in both live stream and playback video modes.
The motion and sound detection also comes with free rolling 14-day cloud storage, and through the Wyze App — which works for both iOS and Android — you can manage and share multiple cameras.