Keeping critical data safe can be difficult, especially when cybercriminals keep coming up with sneakier ways to rip us off. That's why you need to be careful with passwords. If a criminal gets ahold of your credentials, they can do whatever they want with your account. Tap or click here to find out how to create stronger passwords.
Many of us are leery when giving guests in our homes the Wi-Fi password. It's not that you don't trust grandma. You're just afraid that handing your network's password out to anyone could lead to disaster later.
There has to be a better way. Don't worry. There is. Keep reading for a secure way to let guests use your Wi-Fi network without all the usual risks.
QR codes to the rescue
You can post a QR code around your house, so guests (and you) can scan it with their phones. It's a secure shortcut with your password hidden inside. You scan the QR code when needed instead of typing in your password.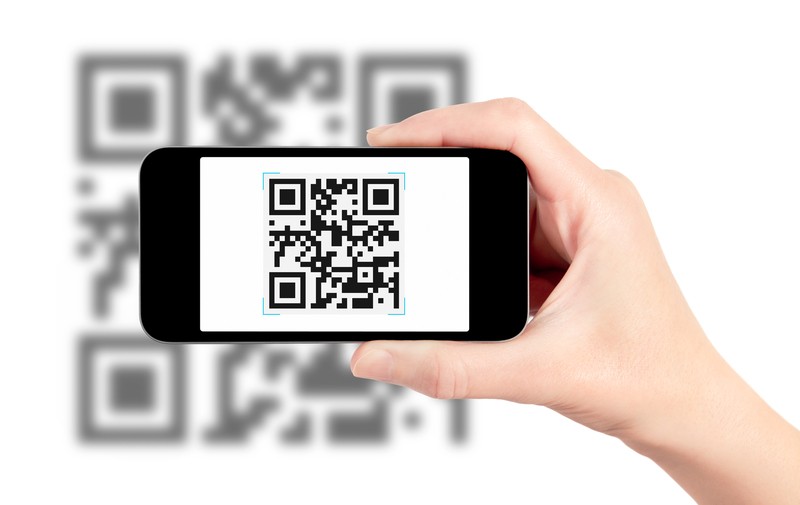 If you think you don't know what a QR code is, you do. (See photo above.) It's that odd-looking box filled with smaller boxes, which you may have seen people scanning for discounts at the supermarket.
They became super popular during the pandemic at restaurants so that you can view contactless menus. Tap or click here to find out how to scan a QR code without downloading an app.
QR codes are super easy to use, and this excellent site lets you create them for free. QIFI.org is an online QR code generator for Wi-Fi access that works with Apple and Android gadgets.
To use the site, you'll need three pieces of information that you can get from your internet provider. Or follow these instructions:
First, look at the back of your modem for "SSID." It might be shown as "Wi-Fi Network Name (SSID)." It'll be about a dozen numbers and letters; type those where it says SSID on QIFI's Code Generator page.
Second, choose your secure network type; the site defaults to WPA/WPA2/WPA3, but you may have WEP. If you don't know, ask your internet provider.
Third, type in your router's security key password. You can find the default password on the back of your router or in its manual. Don't have your user manual anymore? No worries. Tap or click here to see thousands of free manuals online.
Finally, click the button that says Generate! and that's it. You now have your QR code. Print it out and post it around the house. The next time you hear, "What's the Wi-Fi password?" Just yell back, "Scan it."
To get your free QR code, click the link in the yellow box below. Or you can click here.