September 3, 2022
On 400+ top radio stations in the USA or on demand
Live from the studio

In the first hour
Your worst fear comes true: The blue light that emits from your phone, computer, PC and tablet is literally making you age faster. Plus, a viral online challenge has led to another death. Warn the kids in your family. And home security mistakes that could leave you and your loved ones less safe — and the simple fixes.
watch
listen
In the third hour
Facebook and Twitter are experimenting with new features. Here's the catch: You have to pay. Plus, the iPhone is killing passwords next month, the best apps for golfers, and tech worth springing for if you're car shopping. And a simple way to block the junk you don't want to see on social media.
watch
listen
On this week's show, OpenAI CEO Sam Altman went to Congress. Here's what he said. Plus, I talk with smart gun inventor Kai Kloepfer about …
Will ChatGPT take your job? I chat with Matt Schlicht, CEO of Octane AI, about bots in the workplace. Plus, the scary amount of space …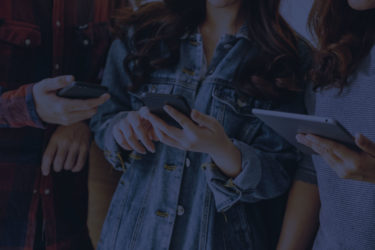 Join the Komando Community
Get even more know-how in the Komando Community! Here, you can enjoy The Kim Komando Show on your schedule, read Kim's eBooks for free, ask your tech questions in the Forum — and so much more.
Try it for 30 days
Be a part of our show

Be a caller
Got a digital lifestyle question for Kim? You could be on the show!
Ask Kim

Watch any time
Get instant access to the show on-demand in the Komando Community.
Join Now

Find a station
Don't miss a single episode! Tune in on your local radio station.
Listen Now