September 12, 2020
On 400+ top radio stations in the USA or on demand
Live from the studio

In the first hour
If you could get paid to deactivate your Facebook and Instagram account leading up to the election, would you? You might get the chance. Plus, find out how Walmart's answer to Amazon Prime compares and if it's really worth it. And speaking of Amazon, you might be in luck if you're looking for a new, high-paying job.
watch
listen
In the second hour
Apple has finally scheduled its annual fall event, which will be virtual this year, but don't hold your breath if you're still waiting on the new iPhone 12. Plus, a new feature coming to Android will not only show what business is calling you, but why. And, don't believe the latest conspiracy theory about vaccines and your credit cards.
watch
listen
In the third hour
An all-new electric car will soon hit the market, and it could be the first real competition for Tesla. And you won't believe how far it can go on a single charge. Plus, in addition to a new subscription service, Walmart is also testing drone deliveries. Find out where. And, pop-up scams are at it again. We'll show you what to look for.
watch
listen
In this week's show, I have the scoop on the TikTok CEO being grilled by the US Congress. But that's not all – UFO sightings …
On this week's show, I talk to Trilogy Media, YouTube's biggest and baddest "scambaiting" duo. Also, if you're paying for something sketchy on the side, …
On this week's show, OpenAI CEO Sam Altman went to Congress. Here's what he said. Plus, I talk with smart gun inventor Kai Kloepfer about …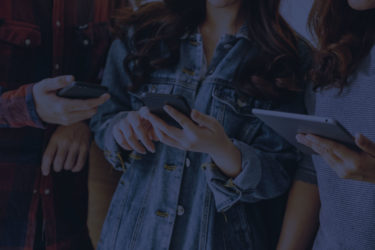 Join the Komando Community
Get even more know-how in the Komando Community! Here, you can enjoy The Kim Komando Show on your schedule, read Kim's eBooks for free, ask your tech questions in the Forum — and so much more.
Try it for 30 days
Be a part of our show

Be a caller
Got a digital lifestyle question for Kim? You could be on the show!
Ask Kim

Watch any time
Get instant access to the show on-demand in the Komando Community.
Join Now

Find a station
Don't miss a single episode! Tune in on your local radio station.
Listen Now