October 26, 2019
Here are the highlights for this week's show. Don't miss a minute!
Live from the studio

In the first hour
As more and more companies and consumers become skeptical, is it the beginning of the end for the social media influencers? Plus, a warning about a massive sextortion attack with numbers you won't believe. And, complaints continue about expired and spoiled food being sold by some Amazon third party vendors.
watch
listen
In the second hour
It's official: drone deliveries are now taking place in the U.S. Find out where and about plans for expansion. Plus, we already know that Amazon and Google employees can listen in through smart speakers, but they're apparently not the only ones. And, we'll tell you about a very odd phone case that can be pinched and tickled.
watch
listen
In the third hour
Another phishing attack is gaining in popularity, one that could lead to cybercriminals taking over your phone account. Plus, your iPad has more features than ever thanks to the new iPadOS. We have pro tips and tricks. And, credit card companies are working together to make online shopping easier and more secure.
watch
listen
On this week's show, OpenAI CEO Sam Altman went to Congress. Here's what he said. Plus, I talk with smart gun inventor Kai Kloepfer about …
Will ChatGPT take your job? I chat with Matt Schlicht, CEO of Octane AI, about bots in the workplace. Plus, the scary amount of space …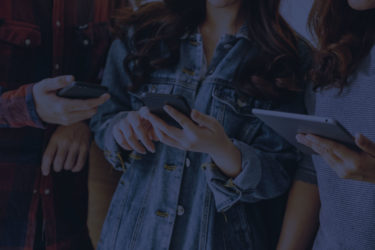 Join the Komando Community
Get even more know-how in the Komando Community! Here, you can enjoy The Kim Komando Show on your schedule, read Kim's eBooks for free, ask your tech questions in the Forum — and so much more.
Try it for 30 days
Be a part of our show

Be a caller
Got a digital lifestyle question for Kim? You could be on the show!
Ask Kim

Watch any time
Get instant access to the show on-demand in the Komando Community.
Join Now

Find a station
Don't miss a single episode! Tune in on your local radio station.
Listen Now