October 19, 2019
Here are the highlights for this week's show. Don't miss a minute!
Live from the studio

In the first hour
In the first hour, parents are suing the massively popular online game, "Fortnite," saying it's designed to be addictive. We have the details. Plus, the delivery wars between Amazon and Walmart are heating up again. Find out what each is now offering. And, you won't believe how much a 6-year-old YouTube star spent on a new house.
Watch
Listen
In the second hour
In the second hour, Google is taking on Amazon and Apple with its latest round of tech. Learn about its new smartphone, wireless earbuds and other innovations. Plus, a robotics firm could pay you more than $130,000. All they want in return is your face. And, you might think you're charging your phone correctly, but research says otherwise.
Watch
Listen
In the third hour
In the final hour, why haul your luggage around if you could just have it follow you around instead? We'll tell you about a new cargo robot. Plus, you won't believe the way a good Samaritan tracked down the owner of a lost wallet. And in this week's DIY Security tip, everything you need to know about deleting yourself from the internet.
Watch
Listen
In this week's show, the era of Netflix password sharing is coming to an end. Plus, chilling Google searches from a murder suspect, Walmart drone …
In this week's show, Microsoft is spending $10 billion to make game-changing AI even smarter, and there's a social media lawsuit you need to know …
In this week's show, a suspect was arrested in the Idaho murders — a person found using a controversial DNA method. Plus, a Tesla police …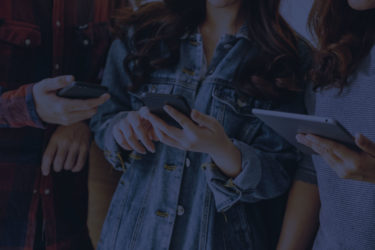 Join the Komando Community
Get even more know-how in the Komando Community! Here, you can enjoy The Kim Komando Show on your schedule, read Kim's eBooks for free, ask your tech questions in the Forum — and so much more.
Try it for 30 days
Be a part of our show

Be a caller
Got a digital lifestyle question for Kim? You could be on the show!
Ask Kim

Watch any time
Get instant access to the show on-demand in the Komando Community.
Join Now

Find a station
Don't miss a single episode! Tune in on your local radio station.
Listen Now