October 15, 2022
On 400+ top radio stations in the USA or on demand
Live from the studio

In the first hour
Hackers are targeting healthcare organizations. Kim has literal life-saving tips for anyone who works in the industry. Plus, Apple's new Lockdown Mode for iPhone offers extreme security. And Google knows way more than your email address and phone number. There are three creepy lists lurking in your account history that show Google knows close to everything about you.
watch
listen
In the second hour
Amazon Prime subscribers just got a valuable upgrade: A year of food deliveries without paying the annoying fees. Plus, forget your phone's call log — if you really want to see spam, go to Twitter. The social media giant says it removes a whopping 1 million spam accounts daily. And if you're sick of shelling out money for all those streaming services, Kim has an action plan to find and watch your shows without the monthly fees.
watch
listen
In this week's show, I talk to Trilogy Media, YouTube's biggest and baddest "scambaiting" duo. Also, if you're paying for something a little sketchy on …
In this week's show, I talk to a woman scammed out of her husband's ashes on TikTok. Plus, Russian hackers leak nude photos of cancer …
In this week's show, I talk to a researcher who can buy your health data for as little as 6 cents. Plus, Elon Musk's China …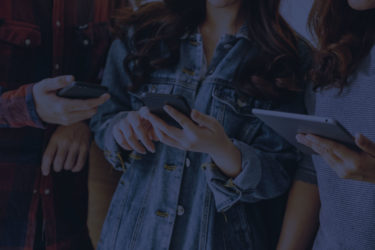 Join the Komando Community
Get even more know-how in the Komando Community! Here, you can enjoy The Kim Komando Show on your schedule, read Kim's eBooks for free, ask your tech questions in the Forum — and so much more.
Try it for 30 days
Be a part of our show

Be a caller
Got a digital lifestyle question for Kim? You could be on the show!
Ask Kim

Watch any time
Get instant access to the show on-demand in the Komando Community.
Join Now

Find a station
Don't miss a single episode! Tune in on your local radio station.
Listen Now