October 10, 2020
On 400+ top radio stations in the USA or on demand
Live from the studio

In the first hour
Months into the pandemic, more states are rolling out contact tracing apps but questions remain about your privacy. Plus, find out how TV shows used to having live studio audiences are adjusting to the new normal. And, wait until you hear about the flaw in a male chastity device that lets hackers keep it from being removed.
watch
listen
In the second hour
After being delayed nearly three months, Amazon's annual Prime Day event is almost here. Find out all the tips and tricks to get the very best deals. Plus, as Prime Day kicks off, Apple is finally set to debut the 5G iPhone 12. We'll tell you what to expect. And, the FBI has a warning if you plan on working away from your house.
watch
listen
In the third hour
The U.S. military has long trained dogs for roles like detecting bombs. Now those dogs are testing AR goggles to keep them and their handlers safe. Plus, cars get new safety features all the time, but what about motorcycles? Here comes a bike with radar. And, we'll tell you the common household items Alexa can replace.
watch
listen
In this week's show, everyone is obsessed with the new AI called ChatGPT. Would you pay $20 for the pro version? Plus, a woman accused …
In this week's show, a murderer targeted pregnant moms in a Facebook group — and no one told them. Plus, an evil AI cat named …
In this week's show, the era of Netflix password sharing is coming to an end. Plus, chilling Google searches from a murder suspect, Walmart drone …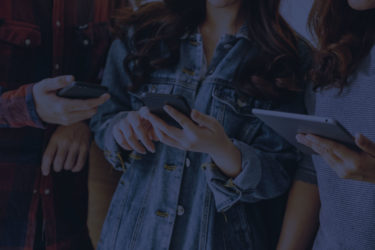 Join the Komando Community
Get even more know-how in the Komando Community! Here, you can enjoy The Kim Komando Show on your schedule, read Kim's eBooks for free, ask your tech questions in the Forum — and so much more.
Try it for 30 days
Be a part of our show

Be a caller
Got a digital lifestyle question for Kim? You could be on the show!
Ask Kim

Watch any time
Get instant access to the show on-demand in the Komando Community.
Join Now

Find a station
Don't miss a single episode! Tune in on your local radio station.
Listen Now