November 7, 2020
On 400+ top radio stations in the USA or on demand
Live from the studio

In the first hour
While all the focus has been on the presidential election, you might not have heard that several tech-related laws were also passed. We have the details. Plus, police in one city have a new plan to convince residents to share their home security camera feed. And, find out why Walmart is giving its shelf-scanning robots the boot.
watch
listen
In the second hour
In another example of why it's important to erase tech before selling it, you won't believe how much sensitive data researchers found on used USB drives sold on eBay. Plus, we have details on Apple's 'One More Thing' event. And, what's the difference between a soccer ball and a bald head? From AI's point of view, nothing.
watch
listen
In the third hour
If you think big tech is done releasing new smartphones for now, think again. Samsung's newest flagship phone is coming sooner than you think. Plus, your kids might already be asking you for the brand-new Xbox, but is it really worth it? And, get ready, because debt collectors will soon be able to slide into your social media DMs
watch
listen
In this week's show, what's it like to have an AI husband? I talk to a woman living that reality. Plus, Elon Musk and other …
In this week's show, I have the scoop on the TikTok CEO being grilled by the US Congress. But that's not all – UFO sightings …
In this week's show, I talk to Trilogy Media, YouTube's biggest and baddest "scambaiting" duo. Also, if you're paying for something a little sketchy on …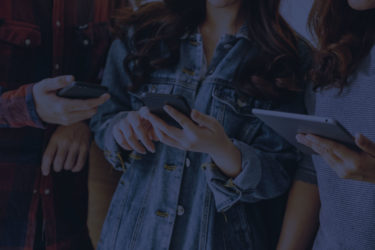 Join the Komando Community
Get even more know-how in the Komando Community! Here, you can enjoy The Kim Komando Show on your schedule, read Kim's eBooks for free, ask your tech questions in the Forum — and so much more.
Try it for 30 days
Be a part of our show

Be a caller
Got a digital lifestyle question for Kim? You could be on the show!
Ask Kim

Watch any time
Get instant access to the show on-demand in the Komando Community.
Join Now

Find a station
Don't miss a single episode! Tune in on your local radio station.
Listen Now