November 5, 2022
On 400+ top radio stations in the USA or on demand
Live from the studio

In the first hour
A national ban on TikTok is closer than ever — here's why. Plus, Elon's massive changes at Twitter, how to delete your info from Facebook even if you don't have a profile and the best free video editing software for PCs and Macs. And if you're over 50, there are three steps you should take with your smartphone now.
watch
listen
In the second hour
Blame Uber for those new pop-up ads on your phone, Netflix's new trick to stop password sharing and a talent-scouting app that could make you famous. Plus, Amazon just added a ton of new music for Prime subscribers and the best free alternatives to Microsoft Office and Adobe Photoshop.
watch
listen
In the third hour
There's an AI remake of "Jolene" and (spoiler) it's nowhere near as good as the original. Plus, jobs robots will replace, tech that lets you speak to the dead, Amazon's smart fridge and how to block the annoying comments on your favorite websites. Own a business or run a side hustle? Kim has a list of tests to run on your website.
watch
listen
In this week's show, I talk to Trilogy Media, YouTube's biggest and baddest "scambaiting" duo. Also, if you're paying for something a little sketchy on …
In this week's show, I talk to a woman scammed out of her husband's ashes on TikTok. Plus, Russian hackers leak nude photos of cancer …
In this week's show, I talk to a researcher who can buy your health data for as little as 6 cents. Plus, Elon Musk's China …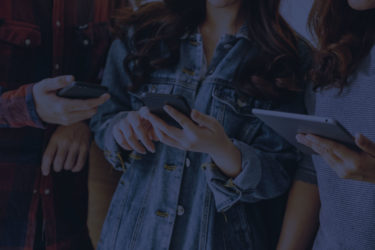 Join the Komando Community
Get even more know-how in the Komando Community! Here, you can enjoy The Kim Komando Show on your schedule, read Kim's eBooks for free, ask your tech questions in the Forum — and so much more.
Try it for 30 days
Be a part of our show

Be a caller
Got a digital lifestyle question for Kim? You could be on the show!
Ask Kim

Watch any time
Get instant access to the show on-demand in the Komando Community.
Join Now

Find a station
Don't miss a single episode! Tune in on your local radio station.
Listen Now