November 30, 2019
Here are the highlights for this week's show. Don't miss a minute!
Live from the studio

In the first hour
If you think China's scary mass surveillance will stay in China, not so fast. Chinese firms hope to take the invasive tech worldwide. Plus, Tesla's Cybertruck has been unveiled, although the "smashing" reveal didn't go exactly as planned. And we'll tell you about the secret way to get a big discount on new Amazon tech.
Watch
listen
In the second hour
Delivery robots are becoming a reality, but they didn't exactly receive a warm welcome during a recent visit to the big city. Plus, it's the age-old question: does Bigfoot exist? Modern technology could hold the answer. And, find out which headphones are the best to add to your Christmas shopping list.
watch
listen
In the third hour
No one likes to ride their bicycle in the rain, and that's why someone decided to create a new bike to keep you dry. Plus, move over Roomba because there's a new robotic vacuum on the way. But this one's meant for much bigger jobs. And, Black Friday might be over, but holiday scams aren't. Find out how to avoid them.
watch
listen
In this week's show, I have the scoop on the TikTok CEO being grilled by the US Congress. But that's not all – UFO sightings …
In this week's show, I talk to Trilogy Media, YouTube's biggest and baddest "scambaiting" duo. Also, if you're paying for something a little sketchy on …
In this week's show, I talk to a woman scammed out of her husband's ashes on TikTok. Plus, Russian hackers leak nude photos of cancer …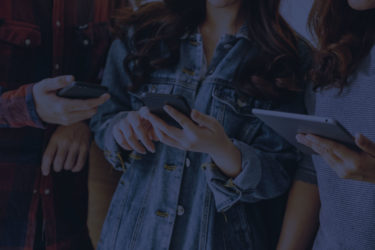 Join the Komando Community
Get even more know-how in the Komando Community! Here, you can enjoy The Kim Komando Show on your schedule, read Kim's eBooks for free, ask your tech questions in the Forum — and so much more.
Try it for 30 days
Be a part of our show

Be a caller
Got a digital lifestyle question for Kim? You could be on the show!
Ask Kim

Watch any time
Get instant access to the show on-demand in the Komando Community.
Join Now

Find a station
Don't miss a single episode! Tune in on your local radio station.
Listen Now