November 28, 2020
On 400+ top radio stations in the USA or on demand
Live from the studio

In the first hour
Black Friday unofficially kicked off in October and now the sales are really starting to ramp up. Tech is going to be one of the biggest items people want (and want to give) and we have some great gift ideas. Plus, watch out for the return of the "Secret Sister" gift exchange scam. And, find out why you should Google yourself now.
watch
listen
In the second hour
We've got even more great gift ideas for tech, this time in the $100 to $200 range. From 3D printers to smart gardens and Bluetooth speakers, we have you covered. Plus, we'll tell you when it's best to use a smart bulb, switch or plug. And, if you think someone is listening to everything you say, look for this clue to know for sure.
watch
listen
In the third hour
Our tech gift ideas continue and we have a list of all the great stuff you can get for under $100. Hear about big savings on tech including Bluetooth trackers, smart plugs and an entry-level drone. Plus, find out how to stop "doomscrolling" every time you go online. And, we'll tell you the tricks to find people on social media.
watch
listen
On this week's show, OpenAI CEO Sam Altman went to Congress. Here's what he said. Plus, I talk with smart gun inventor Kai Kloepfer about …
Will ChatGPT take your job? I chat with Matt Schlicht, CEO of Octane AI, about bots in the workplace. Plus, the scary amount of space …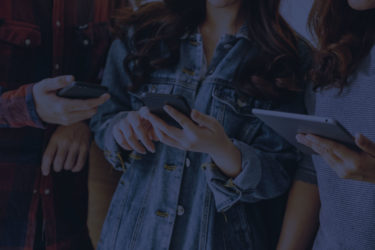 Join the Komando Community
Get even more know-how in the Komando Community! Here, you can enjoy The Kim Komando Show on your schedule, read Kim's eBooks for free, ask your tech questions in the Forum — and so much more.
Try it for 30 days
Be a part of our show

Be a caller
Got a digital lifestyle question for Kim? You could be on the show!
Ask Kim

Watch any time
Get instant access to the show on-demand in the Komando Community.
Join Now

Find a station
Don't miss a single episode! Tune in on your local radio station.
Listen Now