November 23, 2019
Here are the highlights for this week's show. Don't miss a minute!
Live from the studio

In the first hour
If you think Google's search results are completely unbiased, think again. A new report says they've been known to play favorites. Plus, what you need to know about a scary Android bug that lets hackers take control of your camera. And, what's the difference between Black Friday and Cyber Monday anyway? We'll tell you.
watch
listen
In the second hour
The race to get more electric cars on the streets is heating up. Ford is banking on an electric Mustang, but it's not what you think, while Tesla has something other than a sedan or SUV on the way. Plus, tips to avoid holiday traffic when it's time to hit the road. And, we'll tell you about 15 useful sites you'll wish you knew about sooner.
watch
listen
In the third hour
Uber has a plan to get your rides into the air, and now they've set a date. Plus, while connected cars are nothing new, one company is working on new tires with 5G built-in. We'll tell you why. And, everyone carries a camera in their pocket, but how well do you know how to use it? Learn how to use your phone's camera like a pro.
watch
listen
On this week's show, OpenAI CEO Sam Altman went to Congress. Here's what he said. Plus, I talk with smart gun inventor Kai Kloepfer about …
Will ChatGPT take your job? I chat with Matt Schlicht, CEO of Octane AI, about bots in the workplace. Plus, the scary amount of space …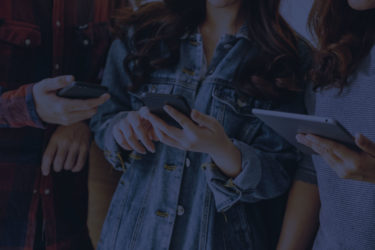 Join the Komando Community
Get even more know-how in the Komando Community! Here, you can enjoy The Kim Komando Show on your schedule, read Kim's eBooks for free, ask your tech questions in the Forum — and so much more.
Try it for 30 days
Be a part of our show

Be a caller
Got a digital lifestyle question for Kim? You could be on the show!
Ask Kim

Watch any time
Get instant access to the show on-demand in the Komando Community.
Join Now

Find a station
Don't miss a single episode! Tune in on your local radio station.
Listen Now