November 2, 2019
Here are the highlights for this week's show. Don't miss a minute!
Live from the studio

In the first hour
Commercial space travel is getting closer to becoming a reality. Find out about the "Gateway to Space" at Virgin Galactic's New Mexico spaceport. Plus, 3D printing isn't just about phone cases and knick-knacks, as new advancements are being made in 3D-printed replacement organs.
watch
listen
In the second hour
Product placement in TV shows and movies isn't a new trend, but soon you might see different products on your TV thanks to CGI. Plus, if your golf game isn't that great, this self-driving golf ball would probably help. And, parenting remotely might be a little easier with this specially designed robot.
watch
listen
In the third hour
It might not be the next summer blockbuster, but NASA actually has a real plan to deflect asteroids that could collide with earth. Plus, flying cars and fully automated houses aren't the only tech of the future; you have to hear some of these predictions. And, robots are entering an all-new field: pole dancing.
watch
listen
In this week's show, everyone is obsessed with the new AI called ChatGPT. Would you pay $20 for the pro version? Plus, a woman accused …
In this week's show, a murderer targeted pregnant moms in a Facebook group — and no one told them. Plus, an evil AI cat named …
In this week's show, the era of Netflix password sharing is coming to an end. Plus, chilling Google searches from a murder suspect, Walmart drone …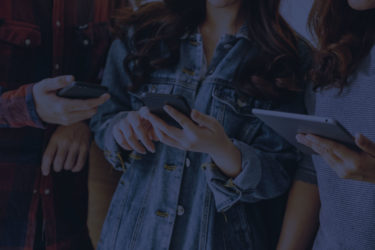 Join the Komando Community
Get even more know-how in the Komando Community! Here, you can enjoy The Kim Komando Show on your schedule, read Kim's eBooks for free, ask your tech questions in the Forum — and so much more.
Try it for 30 days
Be a part of our show

Be a caller
Got a digital lifestyle question for Kim? You could be on the show!
Ask Kim

Watch any time
Get instant access to the show on-demand in the Komando Community.
Join Now

Find a station
Don't miss a single episode! Tune in on your local radio station.
Listen Now