May 1, 2021
On 400+ top radio stations in the USA or on demand
Live from the studio

In the first hour
The global chip shortage is only getting worse, and it's going to make it harder to find everything from a new computer to kitchen appliances. Plus, a strange revelation as the U.S. Postal Service admits spying on people through social media. And, a big internet outage in one town wasn't the work of hackers — it was wildlife.
watch
listen
In the second hour
Another major privacy feature has finally arrived on your iPhone that will fundamentally change how apps can track you across the web. Plus, Samsung just held its third event of the year to unveil new laptops that further bridge the gap with smartphones. And hear about a privacy-focused browser that pays you to watch ads.
watch
listen
In the third hour
We already have smartwatches, smart rings and smart glasses. Now the next major evolution in wearable tech could be electronic skin. Plus, find out how deepfake satellite images could result in a "severe national security threat." And a practical tech tip with easy steps to erase your browser and social media search history.
watch
listen
In this week's show, everyone is obsessed with the new AI called ChatGPT. Would you pay $20 for the pro version? Plus, a woman accused …
In this week's show, a murderer targeted pregnant moms in a Facebook group — and no one told them. Plus, an evil AI cat named …
In this week's show, the era of Netflix password sharing is coming to an end. Plus, chilling Google searches from a murder suspect, Walmart drone …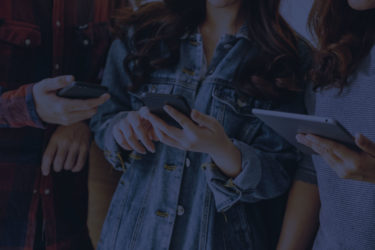 Join the Komando Community
Get even more know-how in the Komando Community! Here, you can enjoy The Kim Komando Show on your schedule, read Kim's eBooks for free, ask your tech questions in the Forum — and so much more.
Try it for 30 days
Be a part of our show

Be a caller
Got a digital lifestyle question for Kim? You could be on the show!
Ask Kim

Watch any time
Get instant access to the show on-demand in the Komando Community.
Join Now

Find a station
Don't miss a single episode! Tune in on your local radio station.
Listen Now