March 6, 2021
On 400+ top radio stations in the USA or on demand
Live from the studio

In the first hour
Controversy after reports that Amazon has quietly updated its policy on hate speech and is removing books and movies in a way that could be considered censorship. Plus, cookies that track you around the internet are going away, but you're not out of the woods. And a 10-second video clip just sold for $6.6 million. Find out why.
watch
listen
In the second hour
Find out how a new addition to Facebook's upcoming AR smart glasses could put your privacy at serious risk. Plus, Gatorade is getting into the wearables game with a new patch that tracks your sweat levels. And we'll tell you about handy new features coming to your favorite video-conferencing services.
watch
listen
In the third hour
If you've ever dreamed of going to the moon, find out how to apply for the first private trip with a Japanese billionaire. Plus, drones are getting even more sophisticated, incorporating advanced artificial intelligence, and they could be coming to a police department near you. And video calls could soon be using holograms.
watch
listen
On this week's show, OpenAI CEO Sam Altman went to Congress. Here's what he said. Plus, I talk with smart gun inventor Kai Kloepfer about …
Will ChatGPT take your job? I chat with Matt Schlicht, CEO of Octane AI, about bots in the workplace. Plus, the scary amount of space …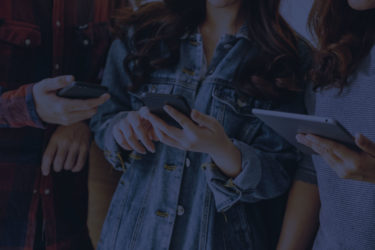 Join the Komando Community
Get even more know-how in the Komando Community! Here, you can enjoy The Kim Komando Show on your schedule, read Kim's eBooks for free, ask your tech questions in the Forum — and so much more.
Try it for 30 days
Be a part of our show

Be a caller
Got a digital lifestyle question for Kim? You could be on the show!
Ask Kim

Watch any time
Get instant access to the show on-demand in the Komando Community.
Join Now

Find a station
Don't miss a single episode! Tune in on your local radio station.
Listen Now