March 25, 2023
On 400+ top radio stations in the USA or on demand
Live from the studio

In the first hour
TikTok under fire in court, Trump arrest deepfakes and workers lie about ChatGPT. Plus, want a tame version of ChatGPT? I tell you all about this week's Google Bard release and why it's intentionally dull. Also, a new ATM crime to watch out for, money-saving tips on your water bill and how to save your important texts. And, tired of recipe sites with long-winded stories? Get the instructions only with my tricks.
watch
listen
In the second hour
Amazon sells party a drug, Google scam danger word revealed and five signs your webcam is hacked. Plus, FCC put an end to scam texts and I have all the details. Also, UFO sightings are rising because of Elon Musk's satellites, a GPS tracker that sees if your skis are stolen and three free police scanner apps. And I have a money tip that saved me just over $456 in 5 minutes.
watch
listen
In the third hour
10 jobs AI puts most at risk, Amazon's palm reading payments and Audi's car sniffing team. Plus, I uncover the truth behind Beethoven's death with a surprising discovery using just a few strands of hair. Find out how a Google Pixel 7A prototype caused a bidding war on eBay, and discover a helpful tip to check your remote battery using your smartphone. Don't miss out on the perfect placement for your doorbell cam, too!
watch
listen
In this week's show, I have the scoop on the TikTok CEO being grilled by the US Congress. But that's not all – UFO sightings …
On this week's show, I talk to Trilogy Media, YouTube's biggest and baddest "scambaiting" duo. Also, if you're paying for something sketchy on the side, …
On this week's show, OpenAI CEO Sam Altman went to Congress. Here's what he said. Plus, I talk with smart gun inventor Kai Kloepfer about …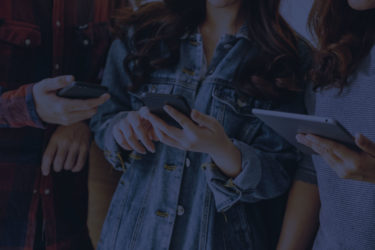 Join the Komando Community
Get even more know-how in the Komando Community! Here, you can enjoy The Kim Komando Show on your schedule, read Kim's eBooks for free, ask your tech questions in the Forum — and so much more.
Try it for 30 days
Be a part of our show

Be a caller
Got a digital lifestyle question for Kim? You could be on the show!
Ask Kim

Watch any time
Get instant access to the show on-demand in the Komando Community.
Join Now

Find a station
Don't miss a single episode! Tune in on your local radio station.
Listen Now