July 4, 2020
On 400+ top radio stations in the USA or on demand
Live from the studio

In the first hour
"Hey Jerry," "election" and "Montana" are just a few words that your favorite voice assistant can mistake as a wake word. And there are plenty more. Plus, the FBI has a warning about a new COVID-19 scam that you need to know about. And, if you subscribe to this live TV streaming service, you're about to see a big price hike.
watch
listen
In the second hour
Meet a bakery owner who moved his operations online almost overnight after the pandemic shut down his brick-and-mortar locations. Plus, there are lots of reasons to block your number when making calls and you may not realize all the ways you can do it. Kim has five tips to help.
watch
listen
In the third hour
Making money from home is the dream, but it can turn into a nightmare if you fall for a scam. Meet a side hustle expert who literally wrote the book on earning cash with Amazon Mechanical Turk, with secrets you won't find anywhere else. Plus, Michael Gillespie wants to protect you from hackers that are taking down businesses and government agencies. Learn about free tools you can rely on if disaster strikes.
watch
listen
In this week's show, the era of Netflix password sharing is coming to an end. Plus, chilling Google searches from a murder suspect, Walmart drone …
In this week's show, Microsoft is spending $10 billion to make game-changing AI even smarter, and there's a social media lawsuit you need to know …
In this week's show, a suspect was arrested in the Idaho murders — a person found using a controversial DNA method. Plus, a Tesla police …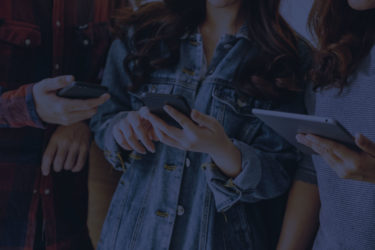 Join the Komando Community
Get even more know-how in the Komando Community! Here, you can enjoy The Kim Komando Show on your schedule, read Kim's eBooks for free, ask your tech questions in the Forum — and so much more.
Try it for 30 days
Be a part of our show

Be a caller
Got a digital lifestyle question for Kim? You could be on the show!
Ask Kim

Watch any time
Get instant access to the show on-demand in the Komando Community.
Join Now

Find a station
Don't miss a single episode! Tune in on your local radio station.
Listen Now