July 16, 2022
On 400+ top radio stations in the USA or on demand
Live from the studio

In the first hour
A new state law requires gun applicants to provide their social media accounts. I'll tell you what officials are looking for. Plus, you know your phone and computer can be hacked, but what about your TV? There are three major warning signs. And if you're headed to the airport soon, a warning: Ubers are getting uber expensive. Can you guess the state where rides cost the most?
watch
listen
In the second hour
See what you'd look like as an action figure with Hasbro's new 3D-printed Selfie Series. Plus, get ready to pony up for yet another streaming service if you're a football fan. And today's smartphone cameras are good enough to get pro-quality shots if you know the right tricks. That and much more, plus all your calls and questions.
watch
listen
In the third hour
You may never have to struggle with parallel parking again if EasyTurn becomes a household name. It's a new steering system that allows cars to drive sideways, so no more scraping the curb. Plus, Amazon's new smart cart weighs your produce, keeps track of coupons and more to make grocery shopping easy. And medical alert systems are expensive. Kim has a smart way to get many of the same features for much less money.
watch
listen
On this week's show, OpenAI CEO Sam Altman went to Congress. Here's what he said. Plus, I talk with smart gun inventor Kai Kloepfer about …
Will ChatGPT take your job? I chat with Matt Schlicht, CEO of Octane AI, about bots in the workplace. Plus, the scary amount of space …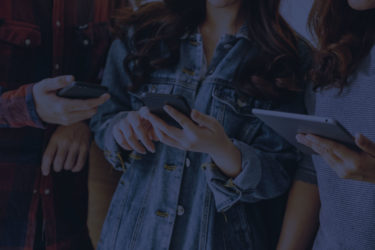 Join the Komando Community
Get even more know-how in the Komando Community! Here, you can enjoy The Kim Komando Show on your schedule, read Kim's eBooks for free, ask your tech questions in the Forum — and so much more.
Try it for 30 days
Be a part of our show

Be a caller
Got a digital lifestyle question for Kim? You could be on the show!
Ask Kim

Watch any time
Get instant access to the show on-demand in the Komando Community.
Join Now

Find a station
Don't miss a single episode! Tune in on your local radio station.
Listen Now