January 9, 2021
On 400+ top radio stations in the USA or on demand
Live from the studio

In the first hour
In the course of 12 months, Tesla CEO Elon Musk went from modest wealth to the richest person in the world. Find out his shocking net worth. Plus, now you can get at-home COVID-19 saliva tests at Amazon, but the price is a little steep. And another big privacy feature is coming to your iPhone that Facebook won't be happy about.
watch
listen
In the second hour
With the annual CES event only days away, companies like Samsung and LG are unveiling new TVs. You won't believe how much some of them cost. Plus, Dell is rolling out new tech with a big focus on teleconferencing. And employees at one company were given cushions that were used to spy on them.
watch
listen
In the third hour
The tiny home of the future is available for pre-order, complete with appliances and a smart assistant to run it all. It's not as expensive as you think. Plus, Amazon has a new health-related gadget in the works. Ready for Alexa to watch you sleep? And there's a new Tile tracker on the way that'll make it easier to find your keys.
watch
listen
In this week's show, I have the scoop on the TikTok CEO being grilled by the US Congress. But that's not all – UFO sightings …
On this week's show, I talk to Trilogy Media, YouTube's biggest and baddest "scambaiting" duo. Also, if you're paying for something sketchy on the side, …
On this week's show, OpenAI CEO Sam Altman went to Congress. Here's what he said. Plus, I talk with smart gun inventor Kai Kloepfer about …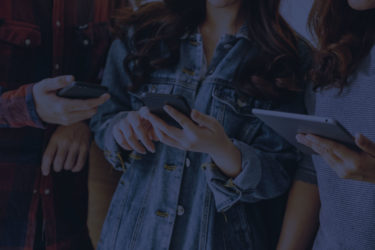 Join the Komando Community
Get even more know-how in the Komando Community! Here, you can enjoy The Kim Komando Show on your schedule, read Kim's eBooks for free, ask your tech questions in the Forum — and so much more.
Try it for 30 days
Be a part of our show

Be a caller
Got a digital lifestyle question for Kim? You could be on the show!
Ask Kim

Watch any time
Get instant access to the show on-demand in the Komando Community.
Join Now

Find a station
Don't miss a single episode! Tune in on your local radio station.
Listen Now