January 30, 2021
On 400+ top radio stations in the USA or on demand
Live from the studio

In the first hour
Redditors buying stock from companies expected to fail like GameStop and AMC caused valuations to skyrocket. What the frenzy means for the industry. Plus, how a social media site not named Facebook or Twitter is replacing small town papers. And find out why Apple's latest tech has to be kept away from pacemakers.
watch
listen
In the second hour
Netflix just announced which period drama has become its most-watched series ever. Plus, a new Echo Show is available for preorder and it has a feature you won't find on any of Amazon's previous smart displays. And you won't believe how two mistresses of a married police chief found out about each other.
watch
listen
In the third hour
Robotic dogs are nothing new, but what about one that can sense your emotions? You can buy one, but it's not cheap. Plus, Tesla is planning a refresh of its Model S sedan, but not everyone is thrilled about one big change inside. And the first commercial 3D-printed house in the U.S. has hit the market. Find out how much it is.
watch
listen
In this week's show, I have the scoop on the TikTok CEO being grilled by the US Congress. But that's not all – UFO sightings …
In this week's show, I talk to Trilogy Media, YouTube's biggest and baddest "scambaiting" duo. Also, if you're paying for something a little sketchy on …
In this week's show, I talk to a woman scammed out of her husband's ashes on TikTok. Plus, Russian hackers leak nude photos of cancer …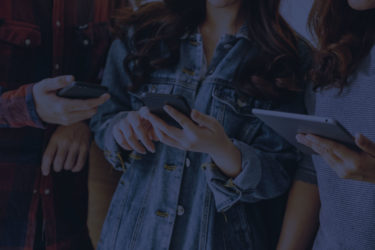 Join the Komando Community
Get even more know-how in the Komando Community! Here, you can enjoy The Kim Komando Show on your schedule, read Kim's eBooks for free, ask your tech questions in the Forum — and so much more.
Try it for 30 days
Be a part of our show

Be a caller
Got a digital lifestyle question for Kim? You could be on the show!
Ask Kim

Watch any time
Get instant access to the show on-demand in the Komando Community.
Join Now

Find a station
Don't miss a single episode! Tune in on your local radio station.
Listen Now