February 8, 2020
Here are the highlights for this week's show. Don't miss a minute!
Live from the studio

In the first hour
Did you know that five major tech companies make up almost 20% of the stock market? Find out why that should worry you. Plus, scary new malware is targeting critical infrastructure control systems. And, 13 years after the debut of the iPhone, once-reigning smartphone maker BlackBerry might finally be finished for good.
watch
listen
In the second hour
You can meet new people through the all-new Amazon Dating with Prime shipping, except for the fact that it's a parody site. Plus, if you're ready to upgrade to a new iPhone, you have a good reason to wait until March. And, as the iPad celebrates its 10th anniversary, we'll share our list of the most essential apps you need.
watch
listen
In the third hour
In Tomorrow's Tech Today, hear about a self-driving rideshare car that doesn't even have a steering wheel. Plus, expect to see more artificial intelligence showing up in places like convenience stores and fast-food restaurants. And, what you need to know about a smart light bulb that could put your home network at risk.
watch
listen
In this week's show, a murderer targeted pregnant moms in a Facebook group — and no one told them. Plus, an evil AI cat named …
In this week's show, the era of Netflix password sharing is coming to an end. Plus, chilling Google searches from a murder suspect, Walmart drone …
In this week's show, Microsoft is spending $10 billion to make game-changing AI even smarter, and there's a social media lawsuit you need to know …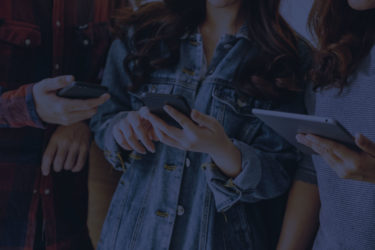 Join the Komando Community
Get even more know-how in the Komando Community! Here, you can enjoy The Kim Komando Show on your schedule, read Kim's eBooks for free, ask your tech questions in the Forum — and so much more.
Try it for 30 days
Be a part of our show

Be a caller
Got a digital lifestyle question for Kim? You could be on the show!
Ask Kim

Watch any time
Get instant access to the show on-demand in the Komando Community.
Join Now

Find a station
Don't miss a single episode! Tune in on your local radio station.
Listen Now