February 22, 2020
Here are the highlights for this week's show. Don't miss a minute!
Live from the studio

In the first hour
A group of researchers say smartphone addiction causes physical changes to your brain similar to that of drug use. Plus, as more internet-connected cars hit the road, they become prime targets for hackers. But "hacking" some cars only takes a small strip of tape. And, find out how to fix the latest Windows update issue.
watch
listen
In the second hour
Malware that preys on coronavirus fears is spreading as fast as the illness. Find out how to avoid getting scammed. Plus, a unique device you wear on your wrist promises to keep your smart speaker from listening to private conversations. And, find out why a new camera feature on a smartphone is raising serious privacy concerns.
watch
listen
In the third hour
Jetpacks aren't just science fiction anymore, as one company just passed a major milestone in a test of their high-tech wingsuit. Plus, a new wearable on Indiegogo promises to change your mood on demand with electromagnetic waves. And, find out how to avoid being fooled by clever Facebook Messenger scams.
watch
listen
In this week's show, I talk to Trilogy Media, YouTube's biggest and baddest "scambaiting" duo. Also, if you're paying for something a little sketchy on …
In this week's show, I talk to a woman scammed out of her husband's ashes on TikTok. Plus, Russian hackers leak nude photos of cancer …
In this week's show, I talk to a researcher who can buy your health data for as little as 6 cents. Plus, Elon Musk's China …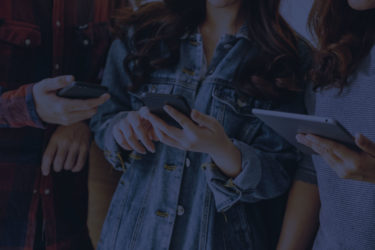 Join the Komando Community
Get even more know-how in the Komando Community! Here, you can enjoy The Kim Komando Show on your schedule, read Kim's eBooks for free, ask your tech questions in the Forum — and so much more.
Try it for 30 days
Be a part of our show

Be a caller
Got a digital lifestyle question for Kim? You could be on the show!
Ask Kim

Watch any time
Get instant access to the show on-demand in the Komando Community.
Join Now

Find a station
Don't miss a single episode! Tune in on your local radio station.
Listen Now