February 13, 2021
On 400+ top radio stations in the USA or on demand
Live from the studio

In the first hour
You might have heard that a small town's water plant was hacked, but you won't believe how easy it was. Plus, a massive database of 3.2 billion leaked email and password combinations was just dropped online and your data is probably involved. And a new documentary explores why more Americans are stripping down online.
watch
listen
In the second hour
A new study shows how an Apple Watch could predict COVID-19 about a week before a swab test. Plus, find out about the latest backyard gas grills that connect to your phone. And Apple AirPods can be a choking hazard for kids, but apparently the same can be said for adults — as one man found out the hard way.
watch
listen
In the third hour
If you've been curious about SpaceX and its satellite internet service, you might be able to sign up now. Read the fine print first. Plus, the company behind the game Fortnite has made it easy to create fake yet creepily-realistic fake people. And Apple Maps is about to get a feature that could make you switch from Google Maps.
watch
listen
In this week's show, a murderer targeted pregnant moms in a Facebook group — and no one told them. Plus, an evil AI cat named …
In this week's show, the era of Netflix password sharing is coming to an end. Plus, chilling Google searches from a murder suspect, Walmart drone …
In this week's show, Microsoft is spending $10 billion to make game-changing AI even smarter, and there's a social media lawsuit you need to know …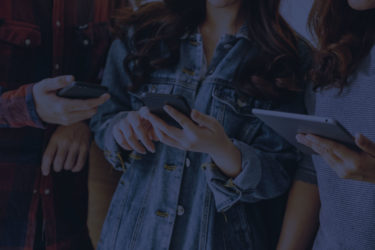 Join the Komando Community
Get even more know-how in the Komando Community! Here, you can enjoy The Kim Komando Show on your schedule, read Kim's eBooks for free, ask your tech questions in the Forum — and so much more.
Try it for 30 days
Be a part of our show

Be a caller
Got a digital lifestyle question for Kim? You could be on the show!
Ask Kim

Watch any time
Get instant access to the show on-demand in the Komando Community.
Join Now

Find a station
Don't miss a single episode! Tune in on your local radio station.
Listen Now