December 26, 2020
On 400+ top radio stations in the USA or on demand
Live from the studio

In the first hour
Komando.com Content Queen Allie and News Director Ben join Kim to go over everything you need to know about your new smart gadgets, from Echo speakers to Roku streaming devices. Plus, find out what router you need based on the size of your home. And we'll explain how to turn your phone into a body cam.
watch
listen
In the second hour
Allie and Ben are back to talk about more smart tech gifts you might have received, like AirPods and smartwatches. Find out the best features and what you need to know about privacy settings. Plus, why you should set up your financial accounts like you're going to be hacked. And avoid this scam call targeting parents.
watch
listen
In the third hour
Have you ever considered that we might be living inside a computer simulation? According to new research, there's a 50/50 chance. Plus, cleanup on aisle 2 is about to be handled by robot janitors at this major retailer. And, medication delivery by drones is expanding to new areas in the U.S. Find out where it's happening.
watch
listen
In this week's show, I have the scoop on the TikTok CEO being grilled by the US Congress. But that's not all – UFO sightings …
On this week's show, I talk to Trilogy Media, YouTube's biggest and baddest "scambaiting" duo. Also, if you're paying for something sketchy on the side, …
On this week's show, OpenAI CEO Sam Altman went to Congress. Here's what he said. Plus, I talk with smart gun inventor Kai Kloepfer about …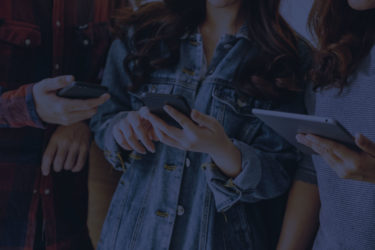 Join the Komando Community
Get even more know-how in the Komando Community! Here, you can enjoy The Kim Komando Show on your schedule, read Kim's eBooks for free, ask your tech questions in the Forum — and so much more.
Try it for 30 days
Be a part of our show

Be a caller
Got a digital lifestyle question for Kim? You could be on the show!
Ask Kim

Watch any time
Get instant access to the show on-demand in the Komando Community.
Join Now

Find a station
Don't miss a single episode! Tune in on your local radio station.
Listen Now